Leadership in Logistics with DPD CEO Elaine Kerr
DPD are one of Europe's leading parcel groups and are wholly owned by France's La Poste, the second largest postal group in Europe, providing innovative, high quality and time-sensitive solutions. The DPD team exceeds 15,000 people, operating over 10,000 vehicles from 84 locations and delivering over 260m parcels a year. DPD began life in the UK in 1970 as Courier Express, changing its name to Parceline in 1984 when it was acquired by Mayne Nickless of Australia. La Poste bought the company in 2000. In 2008, Parceline became known as DPD.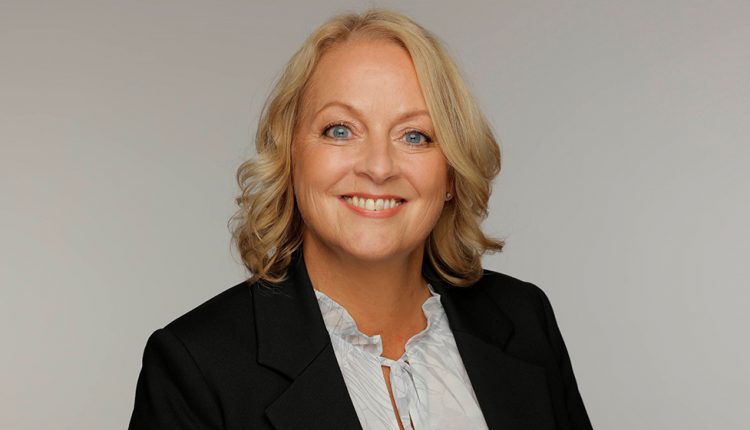 Elaine Kerr has worked for DPD for nearly 30 years, joining as a Sales Executive based in the North West, followed by roles as Customer Relationship Manager and Head of CRM. She was promoted to the DPD UK senior management team in 2008 as Director of Sales & CRM, then in 2020 became Executive Director, Sales, CRM and Customer Services. She was appointed DPD UK CEO in June 2021.
DPD UK has doubled its turnover since 2016 by establishing itself as the go-to carrier for retailers who value a personalised home delivery experience. The company has a Net Promoter Score of 76 and a Trustpilot rating of 4.5. Its 18,000-strong team now delivers over 400 million parcels a year for 7,500 customers, including leading brands such as Asos, IKEA, Selfridges, M&S, Gousto, EE and Next.
Since last we spoke, what new developments have you observed in the UK logistics and delivery sector?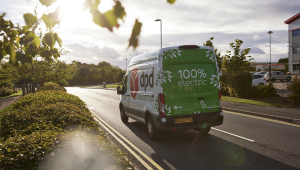 This is an important question because one of the keys to business success is staying close to your customers, working alongside them as partners and working out how to exceed their expectations. Every member of our senior management team is involved in customer management, spending a lot of time working directly with them. That gives you a much more rounded view of the business and helps you understand all the issues and opportunities.
And the main trend to emerge from conversations with customers – shippers and shoppers alike – is an ever-increasing focus on environmental issues. People really care now about reducing carbon emissions. That's why going green is one of our biggest current priorities – we are rolling out electric vehicles (EVs) as quickly as we can. Our parent company (La Poste in France) has committed to achieving net-zero carbon emissions by 2040, becoming the first global delivery company to have this target validated by the Science Based Target initiative (SBTi).
In 2022 the number of deliveries made by DPD UK using electric vehicles (EVs) doubled to 35 million (15% of current annual volumes) whilst our EV fleet increased to 3,000. We're on track to deliver 100% of our parcel volumes using only EVs by 2030.
Do you have any predictions about how this sector will continue to be shaped in the latter half of 2023 and beyond?
Despite the cost-of-living crisis and its impact on consumer spending, our volumes are steadily rising and we're expecting a busy final two quarters of the year. In my thirty years with DPD we've navigated many economic challenges. The key is not to panic but to stay focused on the bigger picture and I remain confident that in the long run we will continue to benefit from the growth of e-commerce.
Looking beyond 2023, we believe that 'Out of Home' services will continue to grow in popularity. That's why we're expanding our 'pick up drop off' partnership with the Post Office. We currently have 3,000 of their branches in our network and this will increase to 4,000 by the end of August. Thanks to this relationship, we'll be able to increase volumes from customers like Ebay.
But whatever happens next in the sector, I think the most important thing is to have a robust yet flexible strategy. There are four elements that help DPD stand out from the crowd and that help us attract great people and great customers:
Deliver the best service money can buy
Use the best technology available
Retain, recruit and develop the most customer
centric people in the industry
Be the UK's leader in Sustainable Delivery.
My other main responsibility, whatever the economic climate, is to make sure we stay true to the culture or 'DNA' that has made us such a successful business in the UK. Our DNA describes who we are, what we care about and what's most important to us. It defines what it takes to succeed with DPD and why someone's attitude will always matter more than their qualifications. Passion, Respect, Honesty, Flexibility, Hard Work and Accountability are the six Values that comprise our DNA. We all do our best to live by these six words every day.
I was recently asked, 'Who inspires you most?' and my answer is, our own people. The DPD team is incredible. We work in a very tough sector. It's an industry where everyone has to perform every single day, no matter what the weather, the traffic or anything else throws at you. But it creates the most amazing people who go above and beyond, every time.
Can you share anything about what you have been working on recently, or what might be on the horizon for DPD UK?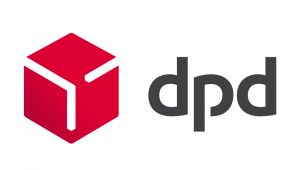 We're making strong progress in the healthcare sector. We began to grow our share of this market during the pandemic, but continuing to win new business is no mean feat, as it has meant obtaining 'Wholesale Distribution Authorisation' – a government licence to operate in the heavily regulated pharma sector.
Meanwhile from an internal perspective, we've been working on creating a real listening culture, doing everything we can to make DPD a fulfilling place to work. Equity, Diversity and Inclusion is a topic that's very close to my heart. And it's the younger people at DPD who are opening the eyes of senior management to ED&I issues. They're making us realise how crucial it is to create a culture where everyone feels that they belong and can make a positive contribution.
That's why I'm so keen for a wider variety of voices to be heard. My aim is to create different conversations and opportunities for everyone at DPD. We are incredibly lucky to have such a diverse team and we want to celebrate that and turn it into one of our core strengths. We now have ten volunteer 'D&I Ambassadors' across the business who represent a wide spectrum of voices and meet every month to share successes and to maintain momentum with our D&I agenda.
So a big part of my role as CEO is to make sure we have an open, diverse and inclusive culture where everyone can flourish. Not least because of the 'business benefits of belonging' – when people feel genuinely valued and important, they give you more in terms of discretionary effort, bright ideas and creative problem-solving. And all of that can help DPD remain a leader in its sector.
How are you continuing to refine your skills in your role?
I've been CEO for just over two years now after nearly 28 years in senior sales and customer service roles with DPD. I'm still as excited to work here as I was on my first day with the company, but of course my responsibilities are much broader now. So a key focus has been to deepen my understanding of other key areas of the business – Operations, IT, Finance, HR, Sustainability, Public Affairs, Governance and so on. I'm fortunate to have a really strong Senior Leadership Team heading up each of these areas and I trust them to do a great job. Working alongside my fellow DPD CEOs – the people who head up our other business units across Europe – has also been a great learning experience. I really enjoy running a UK company that's part of a much wider global network, backed by investment and expertise from our French parent company, La Poste.
Do you have any advice for less experienced managers who might be looking to emulate your success?
Stay close to your customers and always be innovating. The next-day parcels sector is only around 50 years old in the UK but its history is littered with companies that are no longer with us. Why? Because they didn't listen enough to their customers and they failed to innovate.
I think this is where DPD has excelled, surging out of the pack in the last decade to become a leader in the home delivery market. We love to wow our customers with great innovations. For example, we were the first to offer home shoppers a service called 'Predict' – giving them a one-hour window telling them when their driver would arrive. This was a game-changer in our market because it made online shopping so much more convenient than before. Our award-winning App is also a leader in its class – in fact it has been downloaded by 10 million people and at one stage was trending ahead of Tinder! And the App also includes a 'Design Space' where we co-create new ideas and service innovations with thousands of our most engaged customers. At the end of the day, success begins and ends with staying close to the people who pay your wages!
La Poste has invested substantially in DPD's infrastructure. DPD's additional new £100m Superhub in Hinckley is operational, and the 33-acre site, which is the largest of its kind in Europe, can sort up to 72,000 parcels per hour. To find out more about our new Superhub, watch our film.
DPD has a reputation for being the most innovative carrier in the express parcels sector. Thanks to Predict, customers receive a one hour delivery window via SMS or email, so they don't need to wait in all day. What's more, Follow My Parcel allows customers to watch the progress of their parcel on a real-time map, and it also supplies a final 15-minute time slot.
DPD also has a sister company in the UK, DPD Local, which is a franchised network that focuses on express parcel services for SMEs.