Interview with Bode Opadokun – CEO, Sanlam General Insurance Nigeria Limited
Sanlam Life Insurance Nigeria Limited is a limited liability company licensed to transact life insurance business in Nigeria. 100% owned by the Sanlam Group, a leading diversified pan-African financial services group established in 1918 as a life insurance company. Sanlam has evolved into the largest non-banking financial services group in Africa through its diversification strategy.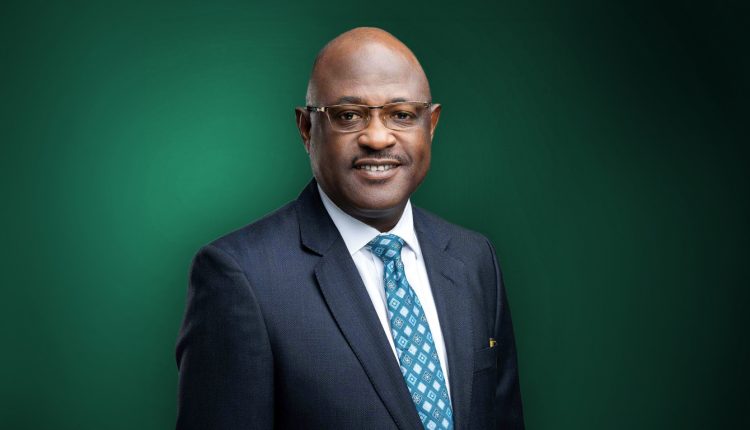 Bode Opadokun is the Managing Director and CEO of Sanlam General Insurance Nigeria Limited. An insightful and versatile insurance professional with over three decades' worth of experience in underwriting, marketing and executive managerial experience, his areas of expertise include general business and special risks, as well as agricultural insurance. 
Sanlam Nigeria is a leading insurance company that provides coverage for both individuals and corporations. The company is wholly owned by Sanlam Group, a pan-African life insurance and financial services group founded in 1918. The Group is a multinational organisation that maintains a significant presence across 33 African countries, as well as the US, the UK, Malaysia, Australia and India. 
Mr Opadokun, as the CEO of Sanlam General Insurance Nigeria Limited, how would you describe your leadership style, and how has it evolved over the years?
My leadership style is quite conservative but highly involved. I believe every leader evolves with the times, though there are basic, foundational ideals that rarely change. For me, I believe in the power of a team and collaborative effort in getting the best out at all times. I like to empower my colleagues to give their best at all times without imposing a burden of fear on them.
What do you believe is the most important quality in a leader, particularly in the insurance industry, and why? A good leader must command respect by simply being. This must not be because of the title or position you hold, no. You don't force respect, you earn it by being empathetic, highly visionary and motivational. This is more so in our industry, where we all have a long history of having worked with or for one another at some point in our careers.
What have been the biggest challenges you've faced since taking up the role of CEO at Sanlam General Insurance Nigeria Limited, and how did you manage these challenges?
The COVID-19 period was by all means very challenging. It required a lot of innovative and nimble management of staff as we all have to work remotely. However, as a strategic, adaptable and technologically driven organisation, we came out stronger and we were able to meet our targets and profitability for the period.
What strategies have you implemented to ensure that Sanlam remains a key player in the Nigerian insurance industry?
'Identify, employ and retain the best hands in the industry' has been our top strategy from the outset. An organisation is only as good as the sum total of its staff. Without a strong professional staff, there is only so much a brand can achieve. At Sanlam, we seek the brightest minds to come join our workforce, and this has consistently made us stand out in everything we do. That is what has taken us to where we are today as a leading insurance company in Nigeria and the number one non-banking financial institution in Africa.
How do you manage the balance between achieving business objectives and ensuring that customers' needs are met and their expectations exceeded?
Really, there is a balance to maintain only when business objectives run at odds with customer needs. At Sanlam, our business objectives are firmly rooted in ensuring the best of our customers so there is a nexus and thus no balance is required. By simply meeting our corporate business objectives, we end up ensuring customer satisfaction because all we do as a business is geared towards ensuring our customers live with confidence.
You recently stated how Sanlam has contributed to the stability and growth of the Nigerian economy by reducing financial uncertainty and promoting business development. How does Sanlam General plan to intensify these efforts?
A major pain point for customers is access. When it comes to uptake of insurance, the industry has quite a number of agents combing the nooks and cranny of the country to get people to buy insurance. But when it comes to making claims, it is a different ball game.
This is a major reason why we just launched our *1056# Code of Confidence, which allows for instant claims on third-party auto insurance. What this means is that when you're involved in an accident, you simply dial *1056# from any MTN and Airtel line. Even if you don't have one, borrow one from anyone near you and follow the voice prompts. As long as the claim is below a certain threshold, it will be settled on the spot. The same *1056# can be used by others who have other types of auto insurance plans with us, though it was primarily set up for the third-party owners. Insofar as the claims do not exceed a certain limit, we will pay. So that's one major way we are intensifying efforts.
Second, we are a communication-driven company. Our digital channels rank as one of the most active platforms in the industry. Thus, we have a lot of engagement with the market. We recently launched the digital campaign we call #ProudMoments with Sanlam, which you may have seen especially on digital platforms or heard on the radio. The campaign seeks to highlight the fact that, while we all seek greater achievements each passing day, we should endeavour to protect those achievements just so they last. And what better way to do this than having insurance plans that work from Sanlam Nigeria?
Bought a new car? It's an achievement, let's protect it for you. Just delivered a bouncing baby child? Plan their education with Sanlam Nigeria. A new business? A better job? Sanlam Nigeria has fit-for-purpose plans to aid your growth. This is one massive way we are intensifying efforts towards driving financial inclusion for all Nigerians of any status and demography.
Given that Sanlam has a presence in 33 countries across Africa and other regions, how does this international footprint influence your strategies in the Nigerian market?
When you belong to such a big family, you have a world class standard that you do not joke with. From technical support to communication exertions through to customer care and even underwriting, there is a minimum level of delivery that we do not compromise. This has separated us from others and imposed on us a constant drive to continuously standout amongst the comity of insurers.
What is your vision for Sanlam in the next five years, particularly regarding its expansion in Nigeria and the larger African continent?
Sanlam General is a subsidiary of Sanlam Life Insurance. As a group, we run with the same vision, so this is not about Bode Opadokun at Sanlam General; it is always a group vision. Our vision is clear: to distinguish Sanlam as the most admired financial services player in Africa. You'll notice I used the words 'standout' and 'separate' in earlier conversations. That is practically our mantra: to be so distinguished on the continent as a standard bearer, a pacesetter. Look at our ongoing marcomms campaigns: *1056# is the first of its kind in Nigeria, while #ProudMoments is a flip from the usual manner in which insurance is sold in this market. That is us doing out bit to distinguish the brand here and, by extension, across the continent. This is the core of our overall business objectives and we do not intend to shy away from it.
Contact
www.sanlam.com.ng