Healthcare Insight – Al Sharq Healthcare
Al Sharq Healthcare was founded in 1996, and operates as a subsidiary of Fujairah National Group (FNG), one of the largest commercial diversified groups on the East Coast of the United Arab Emirates. Fujairah National Group was founded in 1982, and now supports 40 companies and more than 4,000 employees across ever major business sector.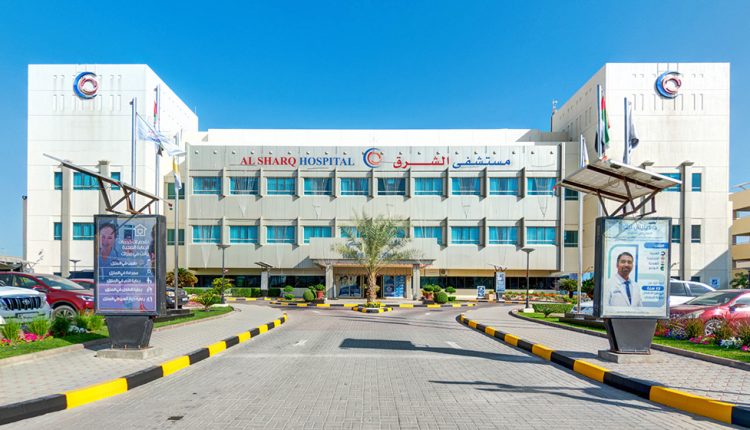 Al Sharq Hospital – Fujairah is a part of Al Sharq Healthcare Group, a division of Fujairah National Group (FNG), managing its various healthcare subsidiaries to provide comprehensive and quality healthcare almost for the last two decades. With years of services, focused on providing best consulting service and operational expertise, today the group become the most trusted healthcare provider in the Eastern region of the UAE. Al Sharq Healthcare currently owns a 100 bed Multi Specialty Hospital, 4 Medical Centers, 2 Specialized Clinics, 4 Retail Pharmacies and a Medicine Store.
Al Sharq Hospital is the first and only JCI accredited 100 bed premium private general medical facilities located at Fujairah, United Arab Emirates to offer advanced medical care and emergency services. The hospital is designed with 21 outpatient departments, full-fledged emergency department, ICU, NICU, endoscopy, delivery suites, surgery units, etc. The hospital offers both inpatient and outpatient care which covers medical and surgical specialties. The state of the art diagnostic facilities comprise advanced and fully automated laboratory and most modern medical imaging equipments such as Open MRI, 256 Slice CT Scan, Mammography, 4D Ultrasound, Fluoroscopy, etc. All departments are manned with highly experienced staffs providing accurate, evidence-based and quality care of International standards.
By the commencement of the Al Sharq Hospital, the group's geographical healthcare periphery has been redefined to International levels by assuring comprehensive, quality and affordable care to the world community.
Dr. Stuart Bennett (Group CEO of Al Sharq Healthcare)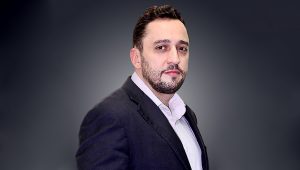 What motivated you to pursue a career in healthcare, and how did you get your start in the industry?
My father was a priest in the Armed Forces and directed my brother and me toward a career in public service and the military. Ultimately, we both became military doctors, one Navy and one Army.
Following a decade as a Naval surgeon, I increasingly desired to further my impact in healthcare via a more global platform. So I studied for my MBA at London Business School and Columbia before moving into the business side of healthcare.
After 14 years of investing in and operating healthcare businesses and working in more than 15 different countries, I have achieved much of that goal of positively impacting global healthcare.
Al Sharq Healthcare is known for its focus on patient centered care. Can you speak to how this philosophy informs the organization's overall strategy and operations?
Healthcare is a business of trust, and every employee of Al Sharq Healthcare is given a clear mandate – to ensure the patient feels better when they leave the facility than when they came to us, both in terms of their health and relationship with us as an organization.
We teach our teams about Customer Service Excellence, including clinical and non-clinical staff, and expect everyone in the organization to be willing to do whatever is needed to help our patients on their journey of recovery. Many organizations like to talk about being "patient-centric." Still, based on our anonymous patient feedback, the growth in our business, and the extremely high percentage of repeat customers, I truly believe that we walk that talk!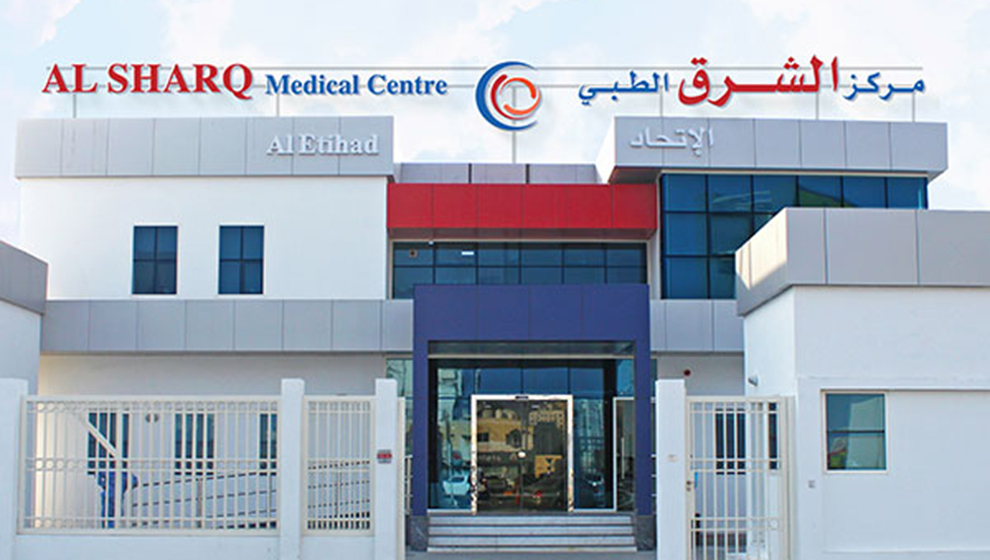 The COVID-19 pandemic has had a significant impact on the healthcare industry globally. How has Al Sharq Healthcare adapted to the challenges posed by the pandemic, and what lessons have you learned from this experience?
As the leading healthcare provider on the East Coast, we had no option but to pivot our organization towards supporting the UAE's efforts on COVID-19. This included attending to COVID-positive patients and developing our own in-house Molecular (PCR) Laboratory to offer COVID testing 24/7, often dealing with 2,000+ tests per day at the peak of the crisis.
We worked hand in hand with the UAE Government during this period, providing support in the Port of Fujairah, where our Marine Medical staff attended to COVID-positive patients at sea and onshore, often in the middle of the night. In addition, we deployed large numbers of our medical staff for COVID vaccination drives. We even supported the Ministry of Health and Prevention with contact tracing and follow-up of positive cases through our own Call Center. We also worked closely with the National Ambulance Service to accept critical non-COVID cases in our Emergency Department to allow them to focus primarily on COVID efforts.
As an organization, we cemented our trust in the community and with external stakeholders, learning how to collaborate with Government entities proactively and seamlessly. We were very proud to see the fantastic response of the UAE during this crisis and even more proud of the dedication and hard work of our teams, who literally put their lives on the line to support our patients.
We also learned the value of investing in high-quality services, taking measured risks during a period of severe uncertainty, and that as an equal partner to the Public Health sector, we can both scale up one another's capabilities to ensure the safety and security of our patients, staff and the wider community.
Finally – we are one of the few private hospital organizations in UAE that, despite challenging business circumstances during COVID, never cut salaries or forced redundancy. Instead, we realized that prioritizing our staff's job security was not only the right thing to do but has also made us one of the region's leading choices for healthcare job seekers.
As the healthcare industry continues to evolve and new technologies and treatments become available, how do you stay current and ensure that Al Sharq Healthcare remains at the forefront of innovation and best practices?
Al Sharq Healthcare takes a conservative but proactive approach toward new technology and avoids investing in every new "fad" that comes along. When other groups are scrambling to keep up by opening their hospital in the Metaverse, we keep it simple, improving the quality of our physical infrastructure and people and ensuring that we always have high-quality medical equipment.
While we see value in the "hybrid" model of physical and digital healthcare and note the industry efforts towards pushing virtual healthcare, most of our patients still feel comfortable with a face-to-face consultation and examination. While this may be less cost-effective and inefficient, much can be "lost in translation" during virtual care. We are yet to see research proving improved clinical outcomes for telemedicine or remote care.
Best practice can be subjective, so we follow a prudent path of clinical practice guidelines from the leading institutions in the world, applying local cultural nuances to ensure that the care we deliver is world-class and culturally appropriate to the context of our multi-national patient pool.
Above all else, Al Sharq Healthcare prides itself on being truly outcomes-focused and clinical quality driven. We believe that no amount of technology can replace the healing hands of the doctor, nurse, or technician, which remain the center of everything we do.
About Dr. Stuart Bennett
Dr. Stuart Bennett is the Group CEO for Al Sharq Healthcare, a division of Fujairah National Group (FNG), the largest diversified group in the Emirate of Fujairah. FNG consists of 40 group companies with over 4,000 employees, operating for more than 35 years. The healthcare division consists of hospitals and medical centers, serving nearly 500,000 patients in 2022 across 8 different sites in the Northern Emirates and Dubai.
E: stuart.bennett@fng.ae
https://ae.linkedin.com/in/drsafjbennett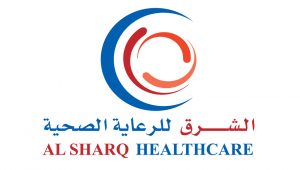 VISION & MISSION
Al Sharq Healthcare is wholly owned division of Fujairah National Group (FNG) – a far-sighted, diverse organization with unparalleled manpower levels, local and international knowledge and expertise and a history of delivering premium products and services at home and abroad. With a long and proud history, FNG has been changing lives for more than 30 years. The group's portfolio consists of more than 40 companies, operating and delivering high quality products and services locally and internationally with over 3,000 employees.
Established in 1994, Al Sharq Healthcare (previously known as Emirates Medical Services) manages a number of healthcare facilities in the eastern region of the UAE, which includes 4 medical centres, 4 retail pharmacies, 2 specialized clinics, a medicine store and a most modern 100-bed Hospital. Part of the FNG family, Al Sharq Healthcare is a brand with a total commitment to exceptional standards, in terms of facilities, standards of care and customer services – delivered to our community cost-effectively and with a heart.