Ethics and Quality in Auditing and Advisory Services: Q&A With BDO South Africa CEO Bonga Mokoena
BDO's global organisation extends across 164 countries and territories, with 111,307 people working out of 1,803 offices – and they're all working towards one goal: to provide our clients with exceptional service. CEO Today Magazine catches up with BDO South Africa CEO Bongo Mokoena.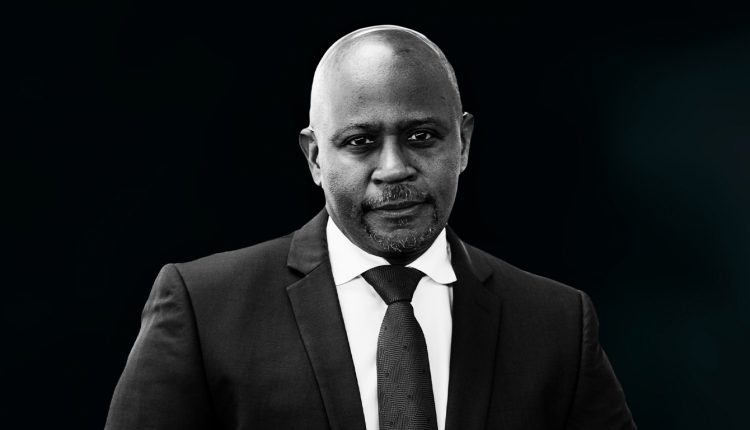 Welcome to this insightful interview with Bonga Mokoena, who assumed the role of CEO of BDO South Africa in May 2022. Mr Mokoena stands at the helm of a company determined to raise the bar for ethical and quality-based expertise within the auditing and advisory services. Boasting a global network of over 111,000 professionals across 164 countries and a solid local presence in South Africa, BDO is a force to reckon with. The company prides itself on its commitment to diversity and inclusion, elevating its people by providing a workplace that is a welcoming space to thrive. As BDO serves diverse clients, its steadfast dedication to client service, ethical conduct and quality has not gone unnoticed. With a challenger mindset, BDO aims to act as a catalyst, helping individuals and organisations reach their dreams while elevating people, business and society. We have invited Mr Mokoena to share his journey and vision for BDO South Africa.
Bonga Mokoena was appointed CEO of BDO South Africa in May 2022. He leads a firm whose mission is to elevate the standards of ethical and quality-driven expertise in the auditing and advisory industry – a commitment embodied in our BDO Clarity Charter. We have a global network of 111,307 people across 164 countries and seven offices in South Africa. We take pride in providing clear advice to companies in diverse industries, offering services in audit, tax, advisory and business outsourcing.
We firmly believe in the power of people helping people achieve their dreams. This is our purpose and our promise as a challenger brand to our competitors. Our team of 2,135+ experts serves our clients with industry-specific practices, world-class resources, best practice technologies and unwavering partner involvement. In all of this, we pride ourselves on providing exceptional client service.
'Our commitment to diversity and inclusion is integral to who we are – our Level 1 Broad-based Black Economic Empowerment rating is more than mere compliance. We strive to create a cohesive global network, united by an open culture defined by our values, purpose and brand. With deep industry knowledge and geographic coverage across South Africa and Africa, we are well-equipped to support our clients, whatever their dreams and ambitions.
Our success is evident in our client referrals, who attribute their choice to our quality, independence and high ethical standards across all our services. BDO's focused capabilities across more than 20 disciplines ensure that our clients receive the tailored solutions they need to thrive.
Through our expertise, dedication and people-centric approach, we are proud to be the catalysts that help individuals and organisations achieve their dreams: elevating people, elevating business, elevating society.
Mr Mokoena, thank you for joining us today. Could you start by sharing a bit about your journey to becoming the CEO of BDO South Africa?
It has been quite a journey and an adventure. And, on reflection, I am mindful of the impact my career trajectory has had on people here in South Africa and across the continent, often without even realising what it represents in people's lives. My route has taken me across private practice, JSE-listed business and public sector experience, from accountancy and audit to financial services, such as Old Mutual and AlexForbes, across a variety of African jurisdictions.
Now, I have to some extent come full circle into my role as the first black African CEO at BDO South Africa – a global audit, advisory and tax advice provider, with a huge network, comprising over 111,000 people across 164 countries, with seven offices and 2,135 people right here in South Africa.
As the CEO of BDO South Africa, what are your primary goals for the organisation, and how have your experiences in both the public and private sectors influenced these?
Firstly, at a macro level, BDO is wholeheartedly committed to ensuring the revival of our industry. Confidence has been knocked and BDO is determined, through the pledges of our Clarity Charter and our brand positioning, to regain that trust. Our relationships with key regulators such as the Office of the Auditor-General and IRBA reinforce this commitment.
In this context, we see ourselves as a challenger brand, a brand that has set itself some bold strategic targets for the next 5-7 years. At the heart of that strategy is the quality imperative. Being clear is one thing; consistently delivering quality audits, advisory and tax advice is another. And we have instituted a company-wide programme called Project SiyaKhula to ensure that our eye is always on quality, across the board.
Another imperative I see as essential is how we attract talent – diverse and innovative talent – to our firm and our industry. We have not always been a welcoming place in that regard and I am committed to changing that. The transformation of our leadership is also critical – and that is happening right now – but the shift to providing a truly inclusion-driven workplace must occur throughout the business.
In my experience in both the public and private sectors, these are the critical factors that will help us elevate our brand.
With a vast range of experiences in sectors such as transport, financial services, investment, and energy, how do you adapt your leadership style to different business contexts? 
I see myself as a servant leader, whose role I believe to be primarily that of stewarding resources and teaching leaders to serve others while still achieving the goals of the business. Some of the principles of a servant leader that are meaningful to me are: listening; empathy; awareness; persuasion; foresight; stewardship; commitment to the growth of people and the profession; strengthening the economy and building community.
This commitment to more consultative decision-making builds better teams and better brands. The belonging it engenders ensures that goals are shared and believed in holistically.
Of course, times shift and leadership must adapt to meet new challenges – if there is one thing that is certain in the current world climate, it is that things are shifting ever faster. In that environment, consistent and regular consultation is essential. But never at the expense of the greater whole, rather than just the business itself.
You held various senior executive and leadership roles at AlexForbes for almost 13 years. Could you share a few key learnings from that journey that you bring into your current role? 
AlexForbes is a listed and highly regulated business. As a leader, I was there when the previously private equity company re-listed on the JSE and one of my major roles was to drive public sector business, as well as expand the Africa footprint. These experiences have led me to have a healthy respect for regulators in a commercially-driven environment. There needs to be a healthy tension between regulators and business.
There is a larger purpose here, as I have indicated. We are not operating solely for our clients or our industry; we have a duty to the economy, our communities and our country. This commitment to financial well-being, across the board, from individual to fiscus, is what AlexForbes stood for – and BDO is no different. Our Clarity Charter echoes that. Another learning was an awareness of the responsibility of creating a brand that seeks to elevate trust in its people, its clients, its business and society as a whole. Again, BDO echoes this. Our promise is to elevate our people, elevate business and elevate the economy – and, in doing so, to elevate society as a whole.
Since stepping into your role as CEO of BDO South Africa in May 2022, could you share with us some of the key strategies you've put into place? Additionally, could you give us a glimpse into your future plans for the company? 
I have referred to some of these things already. I am committed to creating a more visible BDO and this is reflected in our growth strategy. I am committed to investing in a more diverse leadership and in change management to effect a mindset shift in the company towards a more agile, effective and inclusive model. I am, as I have said, deeply driven by the need to deliver quality service to our clients across all our service lines and in collaboration with all our regulators, thereby elevating our firm in the industry. Embracing the latest and smartest technologies is part of this commitment.
I am further driven to create a space for women to make decisions and make their contribution felt more widely. They have talent and experience we must harness – bringing in women at senior partner and executive level will drive this intention. In summary, I am committed to making BDO a safe haven for diverse trainees and employees – more women, more people of colour. We will continue to invest in their growth and development and are already making key appointments at executive and senior partner level in this regard.
Given your extensive experience in auditing, how do you leverage this in your role as a CEO, especially in managing financial risks and strategic planning? 
Auditing is about listening. The very word is derived from the Latin, audire, to hear. I have listened to my experience across companies and sectors, in auditing and financial services, and – again – there are key imperatives: quality in everything we do; integrity of governance across all our service lines; a determined emphasis on risk management and governance in an ever-changing business landscape; and transparency in our strategy, internally and externally. We have financial and non-financial milestones which we report on, clearly and responsibly.
More broadly, I believe auditing has a role to play in creating a robust and secure economic ecosystem: sound governance will develop the economy and elevate the financial and social well- being of society across the board.
As a leader, what principles do you adhere to when navigating difficult business decisions and market changes? 
My principles are these – and you will, I hope, see the pattern here:
1)             A humility to lead with a cohort of other leaders in the organisation
2)            A growth mindset
3)            A dependence on trusted market intelligence
4)            A robust execution bias in delivering on strategic targets
5)            Confidence in myself, our C-Suite, our Partners and our colleagues as a whole
6)            Quality delivered and measured across all that we do, with all our stakeholders
7)            Commitment to having an impact on the industry and elevating society as a whole.
What advice do you have for emerging leaders, particularly those in the accounting and financial sectors, who aspire to become CEOs? 
Again a few – but a few important – things:
1)            We need mentors from within and outside our  industry, people who can re-frame our reference points and shift our thinking.
2)            We have to be learning  continuously – the world will not stop for us: we have to find ways to keep up.
3)            We have to be clear that leadership is both a responsibility and a privilege – and that our example can have a far greater impact on society than we might imagine. Leadership provides an opportunity, responsibility and platform to serve. Part of that responsibility is to create a diverse and inclusive workplace and sector that reflects the society in which we work – and that, to be sure, is to be playing the long game. A game I believe we can and must win.
Contact
LinkedIn: bdosouthafrica   Facebook: bdosouthafrica Instagram: bdosouthafrica  Twitter: @bdo_SA
"Elevating  people.
Elevating business.
Elevating  society.