Empowering Businesses – Welcome to Codesta
Codesta is committed to empowering businesses through strategic Staff Augmentation and Offshore Software Development services. Mikael Salmela is the Managing Director - CEO Today Magazine caught up with him.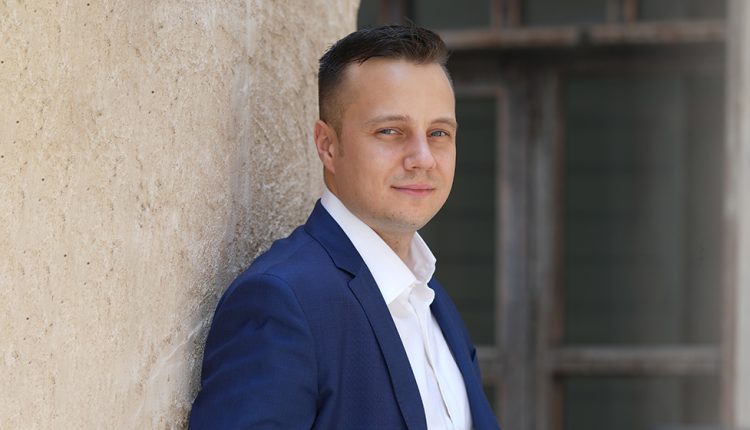 The Codesta mission statement is clear; "Codesta is committed to empowering businesses through strategic Staff Augmentation and Offshore Software Development services. We strive to leverage a diverse mix of global talent and resources to address the unique challenges our clients face. Beyond providing solutions, our mission is to enable business growth, stimulate innovation, and drive our clients to success in an evolving digital world."
Codesta was born from the ambition and drive of a single freelancer with a vision for delivering excellence in IT and business services. Our founder began by servicing clients on his own, establishing a reputation for high-quality work. As demand grew and the tasks became too large to handle solo, the decision to grow the team was a natural progression. What started as one individual's endeavor has organically evolved into a diverse team of professionals, each contributing their unique expertise. Today, Codesta combines global reach and the spirit of teamwork to provide organizations with the tools, talent, and support they need to thrive in the digital age. As we continue to expand and redefine what's possible, we remain deeply rooted in our founding principles of client satisfaction, quality, and excellence.
Mikael Salmela – Managing Director of Codesta
Can you tell us about your background and how you became the Managing Director of Codesta?
After the mandatory military service in Finland, I got an internship opportunity to learn programming from the founder of a company that focused on manufacturing execution systems. The founder had a background in computer science, Nokia, and was a lecturer at the University of Tampere, which gave me a solid grounding in computer science. I studied for a vocational qualification in software development during this time. From there, I worked for small software development agencies, some technology startups, and a few Fortune 500s, which gave me a wide view of how the IT industry operates vertically and horizontally.
I founded Codesta for myself so that I could work on interesting projects with interesting people, and it turned out other people had similar interests and we grew from there organically.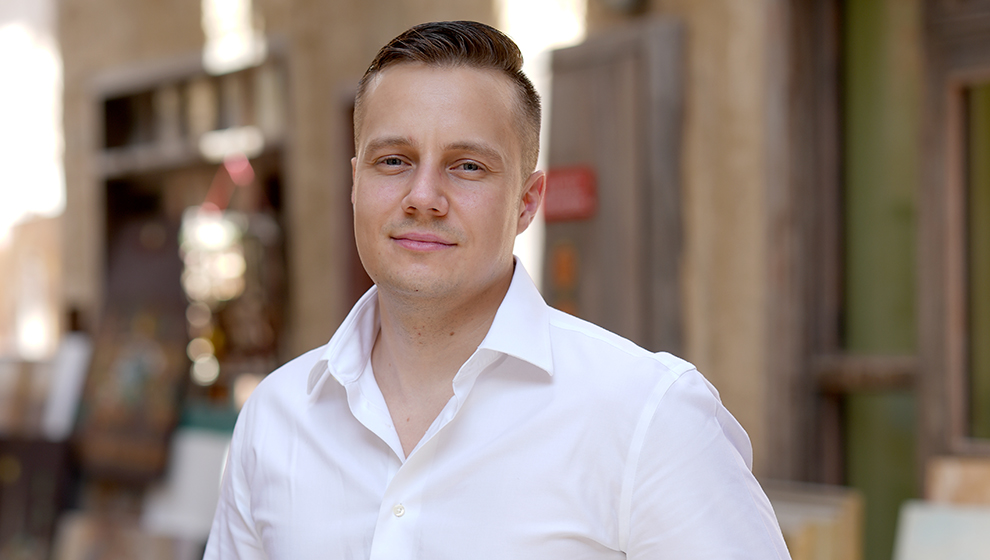 How would you describe Codesta's mission and values?
At Codesta, our mission is to empower businesses to reach their full potential by providing exceptional IT staff augmentation services. We strive to create long-lasting partnerships by delivering top-tier talent, tailored solutions, and seamless integration with our clients' teams, enabling them to achieve their goals and drive innovation in a rapidly-evolving digital landscape. Our vision is to become the go-to IT staff augmentation partner for well-funded startups around the globe, renowned for our ability to accelerate growth and innovation. We aim to create lasting relationships with our clients by offering tailored solutions, industry-leading expertise, and a deep understanding of the unique challenges faced by ambitious startups. By fostering a collaborative environment and focusing on the success of our clients, we seek to contribute to the development of the next generation of groundbreaking products and services in the technology sector.
How did you identify that there was such a high demand for companies to use quality consultants?
Through extensive research and analysis of market trends, we identified a high demand for quality consultants by observing several key indicators. First, we noticed a growing trend towards the gig economy, with more professionals opting for freelance and contract work due to its flexibility, work-life balance, and potential for higher earnings. Second, the rapid pace of technological advancements and the increasing need for specialized skills created a demand for companies to access top-tier talent on a project-by-project basis. This is particularly true for startups and small businesses that might not have the resources to maintain a full-time, specialized workforce. Third, we also observed a rise in remote work, especially during the COVID-19 pandemic. This shift made it clear that companies could successfully collaborate with consultants, even if they were located across the globe. This further fueled the demand for quality consultants as businesses recognized the value of accessing a diverse talent pool without being limited by geographical constraints. Lastly, we took note of the success stories and testimonials from businesses that leveraged the skills of quality consultants to achieve their goals, overcome challenges, and drive innovation. These case studies reinforced our understanding of the high demand for top-notch freelance professionals in today's competitive business landscape.
Can you walk us through the process Codesta follows when finding the very best consultant for a client company?
Discuss and clarify project requirements with the client. Search for the best consultant for the project based on the refined requirements. Validate and match the consultant's capabilities with the client's needs. Provide the client with consultant CVs in a standardized format for easy comparison. Arrange for the client to interview the selected consultant. Agree on project details, including price and duration, and create a flexible contract.
What do you think are some of the most essential qualities for a CEO to have?
Exceptional CEOs differentiate themselves through essential leadership attributes that propel their organizations to success. Among these qualities, four are prominent: 1) Making swift and resolute choices – Proficient CEOs exhibit the capacity to make prompt and well-founded decisions, even amidst uncertainty, preserving momentum and a competitive advantage. 2) Connecting for influence – These leaders excel in cultivating robust relationships with stakeholders and inspiring their teams to realize their maximum potential. They prioritize transparent communication and cooperation, empowering their organizations to achieve shared objectives. 3) Adjusting proactively – In the fast-paced business environment, accomplished CEOs demonstrate adaptability and embrace transformation, continuously modifying their strategies to stay ahead of industry developments. 4) Executing dependably – Lastly, leading CEOs consistently deliver outcomes, ensuring the company's performance corresponds with its vision and goals. Their dedication to dependability and implementation helps establish trust among stakeholders and drives long-lasting success.
How do you stay current with industry trends and best practices, and how do you apply that knowledge to your role as CEO?
To stay current with industry trends and best practices, I dedicate weekly time to study and research the latest developments in technology, management, and other relevant topics. I also attend monthly meetups or conferences to network with peers, learn from industry leaders, and stay up-to-date with the latest advancements. Additionally, I allocate annual time for self-improvement, such as attending workshops, taking courses, or pursuing certifications. This continuous learning helps me apply the most recent knowledge and best practices to my role as CEO, ensuring that Codesta remains at the forefront of the industry.
Can you share some of the biggest challenges you have faced as a CEO and how you overcame them?
One of the biggest challenges I have faced as a CEO was overcoming financial hardships when Codesta had vested interests in startups that were going through a funding crunch. We were able to bridge our clients through hard times thanks to our strong financial position as well as help our startup clients get over a rough patch by helping them carry the load. This experience taught me the importance of adaptability, resilience, and having a strong support system in place to weather difficult times.
Can you share any exciting projects or initiatives that Codesta is currently working on?
Currently, Codesta is working on several exciting projects and initiatives in both Web 2.0 and Web 3.0 with our clients. These include a multichannel sales platform, CRM integration, and a consultant marketplace. Our team is dedicated to delivering cutting-edge solutions that meet the unique needs of our clients, driving innovation and growth within the technology sector.
Codesta – United Arab Emirates www.codesta.io