Team Satisfaction – A Guide to Managing a Happy Virtual Team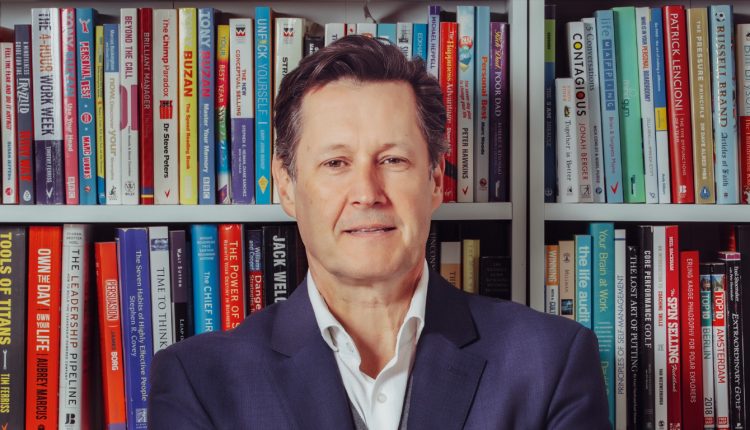 Jeremy Campbell CEO of Black Isle Group
Team Satisfaction – A Guide to Managing a Happy Virtual Team 
By Jeremy Campbell CEO of Black Isle Group – https://blackislegroup.com/ 
The virtual world is changing the way we think about work.  We need a new mindset to motivate and maximise the potential of virtual teams. 
The pandemic has flushed out that for decades we have been underperforming on the basics of management. While we could point to many examples of leadership done well, it is now clear we largely glossed over a culture of management mediocrity, especially in the middle ranks. 
It is the behaviour of the line manager which is normally the most influential factor in swaying employees to stay or leave the business they work for. COVID told us that in most organisations this middle management group has a mixed track record as effective, inspiring leaders.  There is a need to focus on upskilling them. They need help to be able to lead in a different way in the virtual world.  Failure to do this will risk an exodus at a time when the war for talent has never been hotter. 
So, what does good management look like in the land of Zoom and Teams?  Let's start by going back to basics.  Treat your people the way that you would like to be treated yourself.  Start with trusting them in the virtual world.  Forget command and control.   Empower your people to own and solve the challenges they face.  Be flexible with their working arrangements.  Prioritise their wellbeing and be evangelical about work life balance.  Understand that for some people the virtual world brings with it challenges of loneliness and mental welfare.  Care for them.  Listen to them.  Seek their feedback and act upon it. 
Taking the temperature of virtual teams is so much more important than it was when people were office bound.  In those days, we were much more able to see what was going on in front of us.   Now the mood, feelings, and worries of virtual teams are hidden from sight. We must ensure that effective channels are in place to consistently monitor how people are feeling and to feedback intelligence in a clear and useful way. 
In the virtual world we must judge our people on results not presenteeism.  We need to measure the former and not the latter.  Thoughtful investment in training and development is essential.   
Ensure that your company is driven by a greater purpose than profit.  Then inspire your people to make a difference.  If your employees are cared for, listened to, and empowered, chances are they will stick with you for years to come. 
It is time to think very differently about how we get teams to perform on a day-to-day basis – especially if we want them to smash their goals.  Right at this moment, there is a greater volume and pace of change than we've ever seen before.  Facing up to this in the virtual world adds another layer of difficulty.  This has resulted in a growing gap between strategy and execution. 
To put it another way, companies are spewing out new plans and strategies but failing to persuade and inspire their people to deliver upon them. 
We believe the answer lies in virtual teams focusing on the everyday actions they need to take to make a difference.  There is a simple six-step process which can galvanise virtual teams and focus them on what really matters:  
STEP ONE – Ask your virtual team if each one is clear on what their goal is and what they should be doing to smash it.  The answers will probably be mixed at best. Take time to bring clarity to the team goal. Then organize a ten-week sprint.  Get everyone together and motivate and inspire them to smash that goal. 
STEP TWO – Sit down with each member of the team and be very specific about what they need to do to contribute to smashing the goal.  Encourage them to act small and often.  Encourage them to focus, not be distracted, and stick to the task. 
STEP THREE – Measure progress and make sure everyone can see how they and the team are doing. For this we devised an app called Nudge.  It does two things – it Nudges people every day on their phones or PCs to carry out their key individual actions.  It also gives the team access to high quality tracking and insights about how they are getting on. 
STEP FOUR – Encourage everyone to aim for progress and not perfection.  It is consistency we are trying to achieve, not 100% infallibility. 
STEP FIVE – Make everyone 
accountable to ensure they maintain momentum. Give everyone a peer coach and hold coaching sessions with everyone to discuss their progress, their challenges, and their approach to the following week's effort. 
STEP SIX – Finally, make sure that each week you celebrate the small successes, and call out the achievements of members of the team, especially when they help colleagues and work in a collaborative way.The results, in our pilots with virtual teams, have been hugely encouraging.  The cyber security business VCG trialed a ten-week sprint with their sales team.  They aimed to put on £3 million in value across their sales pipeline.  They cracked that in just 3 weeks.  By the end of the sprint, they'd added £4.6 million in new sales.  What's more the process of bringing people together, focusing and inspiring them, transformed employee engagement. Their engagement scores went from a depressing -69 to a positive +20.  In all, they added more than 450 new business opportunities. Most of all, the methodology transformed prioritization and hugely reduced the distraction of non-value adding activity. 
It remains tough to convince some that many of the methods of the past are unfit for the virtual world. However, with the right commitment the focus on "everyday actions" cannot fail to make game changing improvements in performance.   
Since the pandemic many organizations have met the challenges of the virtual by only tweaking what they did in the old world of work.  The reality is dawning.  What we did in the past is not fit for the present.  Some of those who led teams in the past may not have the skills, aptitude, and emotional intelligence to lead in the present.  The new world of work requires a new mindset. That is the secret of how to make a virtual team a happy one. 
Jeremy Campbell is the CEO of performance improvement and technology business Black Isle Group; an expert on behavioural science; and an executive coach.