Privacy and Security: Exploring the Benefits of Private Jet Travel for High-Profile Individuals
Today, air travel and the internet help us stay connected worldwide.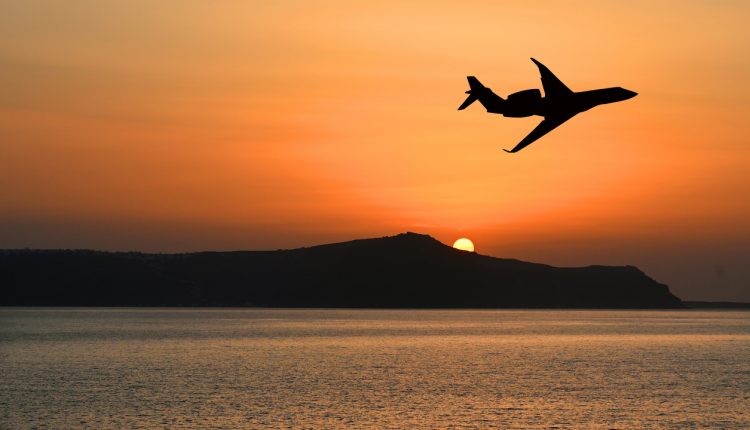 However, this increased connectivity has a downside. With social media making everyone a potential reporter and an intense demand for celebrity news, it can be hard for high-profile individuals to keep their personal lives personal or their sensitive material secure. This is one of several reasons why many choose private jet rental. It allows them to escape the airport crowds and the prying eyes of journalists and competitors.
If you're a CEO, you may already be aware of some of the benefits of private jet charter. However, you may not realize how a private jet card membership can enhance your experience. Not only do they guarantee flight availability and reduce costs for frequent fliers, but they also deliver additional perks, such as bespoke services to help you maintain security and privacy while traveling. 
Let's look at how private jet travel can help celebrities and CEOs fly discreetly, safely, and efficiently around the world.
Discretion and Anonymity
The paparazzi often lurk around major airports. If they're not already there hoping to spot a famous face, then they will be once social media alerts them to a celebrity. 
Private jet travel helps you avoid the crowds and the long queues of gawkers who take note of who you're traveling with and where. Instead, you enjoy a stress-free, peaceful wait in the comfortable private lounge or terminal of your Fixed Base Operator, enjoying their top-class facilities. Private entrances and transfers to the runway mean nobody else will know you were there except the well-trained, discreet staff.
Customised Security
The staff and security personnel employed by your Fixed Base Operator (FBO) are carefully vetted, as are your in-flight crew members. Thanks to dedicated concierge services, you can arrange personal security staff at your departure airport, destination airport, in-flight, or even on your onward journey, too.
Convenience and Flexibility
With access to ten times the number of airports served commercially, and the ability to set your schedule, you can enjoy more direct flights to your destinations. This means:
no forced layovers at hotels, where anonymity might be challenging

reduced need for connecting flights

shorter transfers and reduced contact with transport personnel or the public.
Privacy and Cybersecurity
You should always ensure that any devices you take on a plane have a robust firewall and anti-virus software. If there is the bandwidth to accommodate it, a VPN adds an extra level of security. However, thanks to the high-level protection offered by firms like Satcom, Gogo, and Honeywell, who supply connectivity services for private jets, your data is much more secure on private flights than it is on airline flights. The FBO ground staff and flight crews understand the importance of robust password hygiene and safe internet use protocols, helping to protect confidential passenger information.
As for that most analog method of viewing your sensitive material—looking over your shoulder or taking pictures when your laptop is open—that's not an issue when you fly privately. You will know all your fellow travelers and crew members are efficient and diplomatic. They won't be lingering at your side unless they're there to assist you.
Personalised Services
Personalized concierge services cover all your needs and wants, both in-flight and at your destination. If you have a private jet membership, then you will have a dedicated team who can:
hire specialist in-flight staff for you, such as a personal chef

book accommodation, theater tickets, or restaurant reservations at your destinations

arrange limousine transfers, VIP tours, or private access to attractions to ensure your privacy and security. 
This gives you unrivaled control over your public interactions, vulnerability levels, and privacy, both during your flight and at your destination. 
Private Jet Travel: The Safest Way to Travel for High-Profile Individuals
With a range of benefits to make your journey smooth, safe, and paparazzi-free, a private jet charter is the best way to travel, free from security concerns or unwanted attention. While flying business or first-class with commercial airlines may be cheaper, it cannot deliver the level of convenience and flexibility you enjoy when you charter private jets. With private jet memberships both reducing costs and delivering a highly superior level of personalized service, there is no competition.