Introducing Clean Energy Network: Empowering Your Solar Journey with Expertise and Trust
In a world where the promise of renewable energy beckons like a glimmering horizon, the path to harnessing the sun's power is often overshadowed by doubts and concerns.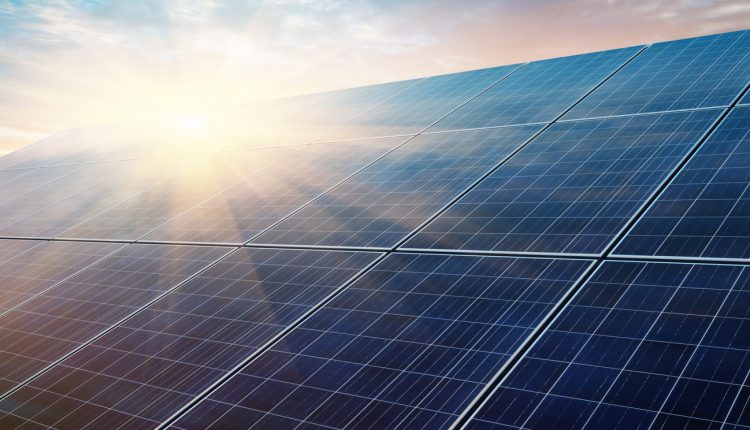 That's where Clean Energy Network steps in — a guiding light through the solar landscape, ensuring your journey towards sustainable power is not just illuminated but also safeguarded. Rich Feola, CEO of Clean Energy Network and a luminary in the solar industry, spearheads this revolutionary platform that's changing the way homeowners embrace solar energy.
"For homeowners that are interested in solar panel installations but don't know how to choose the best provider, there are three specific things you need to look for," he said. "If the company you are working with doesn't meet these requirements, you need to find one that does."
Experience That Speaks Volumes
A beacon of trust in a realm where skepticism often looms, Clean Energy Network stands tall as a platform that spans 45 states, connecting homeowners with certified solar sales companies. The driving force behind this innovation is Feola. His fervent belief in the transformative potential of solar energy fuels his mission to ensure every homeowner is paired with a verified solar installer they can rely on.
Clean Energy Network's dedication to the solar cause goes beyond business. Feola is an educator, an advocate, and a guardian of the solar realm. With a wealth of knowledge, he arms homeowners with the tools they need to make informed decisions about their energy future.
"Make sure the installation company has done at least 300 installs in your metro area," Feola advises, shedding light on the importance of choosing a company with a proven track record. Experience is the cornerstone of reliability, and Clean Energy Network has assembled a constellation of seasoned solar engineers and electricians.

Unveiling the Treasure Trove of Incentives
The solar switch isn't merely about embracing cleaner energy — it's about unlocking a treasure trove of incentives that can redefine your financial landscape. Clean Energy Network is not just a solar advocate; it's a bearer of tidings that can reshape your financial destiny.
"Clean Energy Network can connect you with a professional that adequately explains if you may qualify for the Federal Tax Credit and other government incentives, but it's important to also speak with your tax advisor," Feola emphasizes.
Clean Energy Network doesn't just connect homeowners with installers; it empowers them with knowledge. The federal tax credit, an astounding 30% reduction in taxes, is just the tip of the iceberg. With Clean Energy Network's guidance, you'll sail through a sea of incentives, discovering how solar can translate into substantial monthly savings.
From Massachusetts to Texas, a constellation of states offers additional credits and rebates, bolstering the allure of solar adoption. By partnering with Clean Energy Network, homeowners aren't just transitioning to solar; they're embarking on a journey toward financial empowerment.
Fortifying the Future with Unwavering Warranty
Solar power isn't just about the present — it's an investment in the future. And every investment deserves protection. Feola's sage advice extends to safeguarding your solar dreams.
"Make sure there's at least a 25-year warranty on the panels and a 10-year workmanship warranty on the installation project," he said.
Clean Energy Network doesn't just facilitate a means for installations; it cements your peace of mind. With a steadfast commitment to quality, the platform ensures that the solar panels adorning your roof are more than just fixtures; they're an enduring promise of efficiency and reliability.
But a warranty is only as good as the support behind it. Clean Energy Network isn't just about connecting you with a reputable installer; it's about nurturing relationships. A robust customer service department stands ready to answer your call, ensuring that if the sun ever sets on a hiccup, swift resolution will rise with the dawn.
A Beacon of Hope, A Clean Energy Network
At its heart, Clean Energy Network isn't just a conduit for installations; it's a beacon of hope in a world yearning for sustainable solutions. Feola's vision is one of unity — uniting solar companies and homeowners, uniting aspirations and reality, uniting green energy and financial prudence.
As we welcome the sun's embrace, as solar panels grace rooftops like modern-day heroes, Clean Energy Network offers not just technology, but a helping hand on the journey towards cleaner, greener tomorrows. Through Feola's guidance, homeowners can be confident that their solar voyage isn't a leap of faith, but a calculated step towards a brighter, more sustainable future.
About Clean Energy Network
Clean Energy Network connects customers with verified local solar installers across the United States with maximum savings. It has been featured on CNN, Forbes, FOX, MSNBC, and USA Today. To get a quote for your home, please visit https://cleanenergynetwork.com