Igniting Innovation with AI: Launching a Successful B2B AI-Driven Startup
I view entrepreneurship through the lens of finding a niche industry you are passionate about and then building a company around a solution to a historically time-consuming or expensive process within that industry.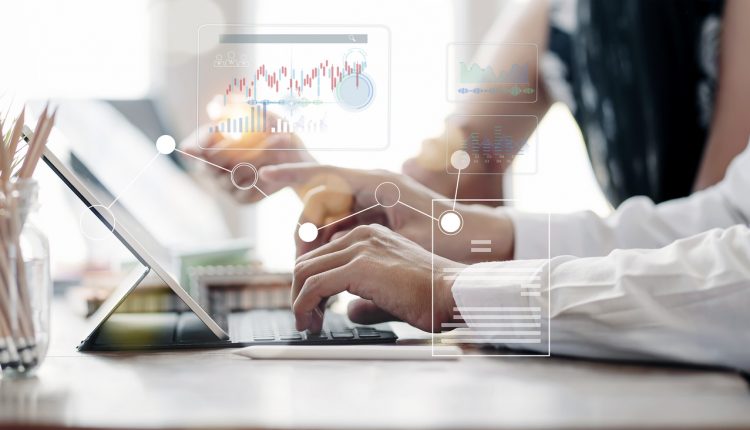 While business plans and financial projections are important places to start, something much more important lies beyond business functions – answering the questions of "How can you solve an issue facing society?" and "How can you build something you can be proud of, putting people over profits?" 
For me, the answer comes in the form of creating a company that's mission is to increase the number of people around the world who can get access to the affordable and high-quality orthodontic care they deserve. As the CEO and founder of SoftSmile, it's my goal to make access to orthodontic care a reality for everyone. 
SoftSmile's origin story revolves around a visionary orthodontist who embarked on a journey of innovation by exploring in-house clear aligner production to cut costs and decrease the amount of time from consultation to care. This talented and determined individual, who also happens to be a fellow co-founder of SoftSmile, successfully revolutionized aligner manufacturing within their dental practice. We realized that this was something special, something that could change the way orthodontists treat patients forever. And now, through the pioneering efforts of SoftSmile, we aim to empower countless doctors and patients with orthodontic treatment that surpasses the limitations of established and often expensive brands.
That's where our ground-breaking software comes in. VISION is a state-of-the-art AI-powered software that is revolutionizing the orthodontic landscape by providing easier and more efficient treatment planning to doctors. With a commitment to accessibility and affordability, VISION is leading the charge in democratizing the industry. 
By harnessing the power of AI, VISION empowers orthodontists with unprecedented control, significantly reducing treatment planning development time and fabrication costs. In an industry where technology has been stagnant for decades, SoftSmile has emerged as a disruptive force, spearheading a new era of innovation in the orthodontic trade.
Pioneering the Path to Orthodontic Industry Transformation
The rapid rise of AI has significantly influenced every sector globally, and orthodontics is no different. At SoftSmile, we harness the power of AI in VISION to streamline and automate various time-consuming stages of orthodontic treatment, particularly the design of clear aligner treatment plans. Our ultimate goal is to completely transform the orthodontic industry, and the introduction of VISION exemplifies our unwavering dedication to cutting-edge innovation and advancement.
VISION's proprietary algorithms are leading the way in the development of advanced and cost-effective clear aligners. By harnessing cutting-edge AI technology, it is revolutionizing the process of aligner planning and fabrication, significantly decreasing development time. This solution empowers orthodontists, granting them enhanced control and enabling substantial cost savings. In an industry known for resisting change, SoftSmile is breaking barriers and reshaping the orthodontic landscape through its innovative approach.
Drawing upon more than a decade of legal expertise as an M&A lawyer and with a profound interest in emerging technologies, there is nothing more exciting than spearheading a B2B technology company that is harnessing the potential of AI. Through my journey of building a startup, I now have invaluable insights and three guiding principles to inspire aspiring entrepreneurs or startups venturing into uncharted territory.
Three Game-Changing Moves to Power Your Startup
1. Accelerate Market Entry to Rapidly Improve
Savvy business visionaries acknowledge that the best entrepreneurial concepts arise from creating solutions to some of the world's worst problems. It is paramount to concentrate on delivering a resolution that no one else has thought of, even if it means being quick to market by introducing a preliminary prototype. My foremost counsel is to avoid becoming entangled in making sure a solution or product is perfect before launching it – instead, I encourage entrepreneurs to get their idea to market as swiftly as possible to get feedback, likes, and dislikes from the intended audience. This proactive approach facilitates the ability to adapt on the fly rather than investing copious amounts of time and capital upfront, only to realize the need for a complete overhaul.
Adopting such a strategy enables entrepreneurs to attain invaluable insights, evaluate market demand, and adjust a product as needed. By taking time to understand the market landscape, and fostering intimate familiarity with customers and competitors alike, entrepreneurs can strategically position themselves to win market share. 
2. Outshine the Competition
At SoftSmile, we knew right away that our best chance for success would start with making us unique and completely different from our competition. How do you accomplish this? Ask yourself what ways you can be better, faster, and more efficient than your competitors. When we launched SoftSmile, we had a major competition to overcome in the form of a more than two-decades-old company. They completely dominated the market with their litigation strategy which was designed to take down any competitor that came their way – they were involved in 68 cases, 23 as a patent challenger and 45 as a patentee. 
With this track record, they were poised to show any company they were willing to fight even the slightest perceived or feasible patent infringement, no matter how time-consuming or costly.
That's why we started by determining how we could take down the monopoly to lower costs for patients and make orthodontics more accessible to more people. With our focus on providing AI-driven solutions from the beginning, we knew that was the key to creating a solution that was wholeheartedly different from our competitors. We set out to design a product that would completely change the process of clear aligner planning and fabrication to improve patient outcomes. 
With more than a decade of experience as a practicing lawyer, I knew that a patent strategy would be the key to protecting our new product, VISION. To date, we have secured 64 patents and have more than 20 pending. This demonstrates that SoftSmile's software is unlike any other on the market and ensures we can build on our industry legacy. 
3. Forging Strategic Alliances to Open New Doors
Entrepreneurs often prioritize their own company's success and inadvertently overlook the potential collaborations with complementary entities within their industry that could enhance their success further. A crucial insight I've gained since founding SoftSmile is that forging partnerships with industry leaders leads to collective prosperity by creating opportunities that ultimately result in increased revenue for all involved parties.
Strategic alliances act as drivers of progress, empowering entrepreneurs to efficiently expand their endeavors and augment financial gains. At SoftSmile, we have tactfully forged partnerships with orthodontic laboratories, capitalizing on their well-established prominence within the sector.
Employing this strategy leads to a ripple effect of positive brand equity, more quickly propelling it towards widespread recognition and credibility than if you just went at it alone. Most importantly, forging partnerships necessitates continuous touchpoints and a long-term commitment to keep the relationship in good standing – so don't forget to nurture the relationship beyond the signed contract. By fostering connections with partners whose principles and goals align with ours, we increase our chances of expanding our business and profits. 
A Journey to Success
Through my journey in establishing a startup, I have acquired valuable insights that have shaped me into a more successful entrepreneur. While my primary objective is to enhance the quality of patient care within the orthodontic sector; I also want to share how fellow CEOs or want-to-be founders can set themselves up for success. To learn more about my journey and SoftSmile visit: softsmile.com