How Web Development Plays a Pivotal Role in Your SEO Success
Search Engine Optimization (SEO) has evolved significantly over the years, and it's no longer enough to just throw up a website and hope for the best.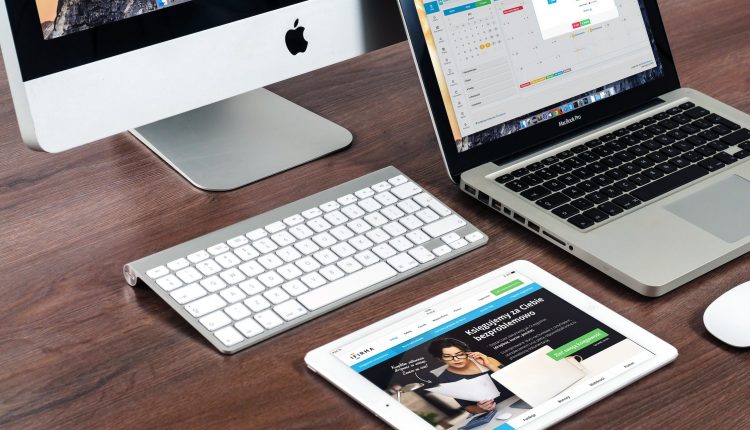 To succeed with SEO, you need to ensure your site is built with web development's best practices in mind. In this article, we'll talk about how web development plays a pivotal role in your SEO success.
The Technical Foundation of SEO
SEO should be part of the technical foundation of your website. In other words, the SEO process should start from day one and continue throughout the life cycle of your site. This means you need to plan for it before you even begin building a new site or redesigning an existing one.
It's important to understand that SEO isn't just about keywords and links; it's also about how your website is built. Many technical aspects go into SEO. It is a part of organic SEO. And when organic SEO goes well, it can also support your PPC campaigns and other forms of paid SEO. This is because it gets embedded within your website when you follow technical SEO.
According to SEO Inc., this built-in SEO achieved through technicalities can help improve customer experience, usability, accessibility, and organic SEO scores. For instance, when you make your website mobile-friendly, Google crawlers prioritize it when someone searches for anything related to your website on a smartphone.
Hence, it is vital to get your website developed by professionals with the skills and expertise in web development and SEO. You can search online and find an SEO service agency offering web development. This will give you a list of potential companies you can work with. Besides Google search, you can also ask for recommendations from friends, family members, and colleagues.
Once you have narrowed down the list of companies, contact them and conduct thorough interviews to determine who is the best fit for your needs. This will ensure a smooth experience and top-notch services to improve your SEO game.
Page Speed and Its SEO Impact
Page speed is a ranking factor and a vital user experience metric. It can also be improved through web development, which means that if you want to improve your SEO, you should ensure your website has fast load times. Data from Semrush shows that if your page takes more than 3 seconds to load, the bounce rate increases.
There are a lot of ways to improve the page speed. For example, a CDN or caching plugin will help reduce load times by storing static files on servers worldwide so they don't have to be downloaded from your server whenever someone visits it. These files don't just include images; they also include CSS stylesheets and JavaScript files. This will improve load time, giving an enriching user experience.
Mobile Responsiveness and SEO
Mobile-friendly websites, content, and code are all vital to ensuring your site is optimized for mobile search. If you're not already sure what this means for your business, here's a quick rundown:
A mobile-friendly website uses a responsive design to automatically adjust the page layout based on the device's screen size. This allows users to easily navigate your site regardless of whether they're accessing it via phone or computer.

Mobile-friendly content is written in plain language so anyone can understand it without specialized knowledge or training.
The number of smartphone users is increasing constantly. While the number was below 4.5 billion in 2020, it is over 5 billion in 2023. And Statista predicts that it will go up to 6.2 billion by 2028. Due to this increasing number of smartphone users, mobile responsiveness has become a vital factor in determining SEO success.
Structured Data and Schema Markup
Structured data is a way to add information to your web pages that search engines can understand. It helps them understand the content of your website and how it's related to other websites.
Schema markup is a way for you to tell search engines about specific things on your site, like products or businesses. Schema markup uses special codes in HTML documents so that search engines can better understand those pages' content and behavior.
Data shows that only 10 million web pages utilize schema markup today. This gives you an excellent opportunity to go ahead of other websites in today's fierce competition. Using schema markup will make your website more visible to search engines, allowing them to show your web pages more effectively in search results.
There are many schema markups, product listings, reviews & ratings, events listings, etc. But all these markups do the same thing. They provide structured information about something specific so that Google knows what kind of information it needs before showing any results in its SERPs (Search Engine Result Pages).
XML Sitemaps and Search Crawling
A search engine bot will crawl your site and index it based on the information in the XML sitemap you submit. This is how search engines know what pages to crawl, so you must have one and ensure it's working correctly.
Creating an XML sitemap can be complicated, but luckily some tools can help you create one easily. Here are some of our favorites:
Google Search Console (https://www.google.com/webmasters/): This tool allows you to submit your XML sitemap directly through their interface. Just log into https://searchconsole.googleplex/?hl=en#report, and click "Sitemaps" at the top left corner of your screen. Then add a new sitemap by clicking "Add new" under "Crawl Settings."

Bing Webmaster Tools: The process here is similar; go through all three steps until you reach "Create A New Sitemap." You'll need an account before submitting, so sign up if necessary.
Web Development and User Experience (UX)
User experience (UX) is a key part of web development. It's about ensuring the user is happy and satisfied with their experience. It's not just about the product. It's also about their wants and needs and what they like or don't like.
Web development and UX are inherently connected. A well-developed website might still fail if the user experience is poor. For instance, a website may load quickly and have all the necessary features. Still, users may leave the site frustrated and dissatisfied if the navigation is confusing or the content is poorly organized.
Collaboration between developers and UX designers is essential to create successful web projects. Developers need to be aware of UX principles to implement the designs effectively, while UX designers should understand web development's technical constraints and possibilities. Regular communication and teamwork ensure that both aspects align seamlessly, resulting in a website that looks appealing and provides a positive and rewarding user experience.
The Role of Web Development in Content Management
As you can see, there are many benefits to using a content management system (CMS) to manage your website's content. A CMS allows you to create and edit pages quickly, making it easy to update your site with fresh information when needed. It also allows other team members, such as marketing or sales personnel, to contribute their expertise by posting articles on behalf of the company.
Conclusion
We hope this article has given you a better understanding of how web development plays a role in your SEO success. While there are many technical factors to consider, it's also important to remember that user experience and content management are equally important. With that in mind, we encourage you to take time out of your busy schedule and consider what kind of website architecture would work best for your business goals.