8 Things to Consider in E-commerce For a Profitable 2023
Is 2023 the year when your e-commerce business will thrive?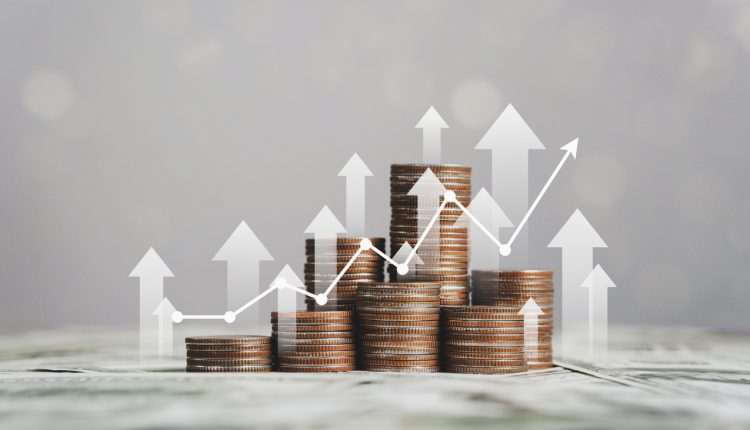 This is the goal of every ecommerce business owner out there but only a limited number of them will achieve it. Scratch that – turning a business in this field into success is not about luck. It's about having the right tools and people on your site and implementing the right strategies for success. 
The global e-commerce market is growing every day, so there's no reason why you shouldn't join in with your successful business. Researchers forecast a steady 8% growth for all retail e-commerce sector sales through 2024, a number that will probably grow even further in the years that follow. 
The industry is prosperous and growing, so these numbers are promising. 
Still, it's not easy to achieve success in a busy and competitive market like e-commerce. On one hand, the pandemic increased the demand to unexpected levels. On the other, as Yaron Shapira, CEO at 8Fig says: "This increase was accompanied by a global supply chain breakdown". Prices changed drastically, and that's just the tip of the iceberg. Customers have become more expecting and demanding than before. What worked a few years back no longer works today.
So, what do you do to grow in e-commerce?
In this article, we'll tell you about the 8 most important things to consider using in e-commerce for a more profitable 2023. 
What to consider for your e-commerce business in 2023
Here's what you should consider investing in for your e-commerce business to become more profitable in the months that follow:
Invest in a 

scalable, convenient e-commerce platform

Set up a system to 

attract more business leads

Run satisfaction surveys

 to learn more about your customer

Find the 

right manufacturers

Make use of 

first-party data

Embrace 

automation

Work on your 

social media strategy

Up your 

SEO game
Want to learn more about this? Let's dig into these tips. 
#1 – Invest in an e-commerce platform
If you want your business to grow, you need to give it the necessary resources to do so. The best you can do is invest in a Business Central e-commerce platform that will grow alongside your company. Sana Commerce Cloud is an ERP-integrated platform specially designed to help companies foster strong relationships with their customers. It will give you a plethora of features while retaining the capabilities of cloud software. 
A business cannot grow without a convenient, dependable platform where it will manage and maintain everything. This is an example of a web store that's convenient for customers, as well as the business. It does everything from tracking orders to process automation.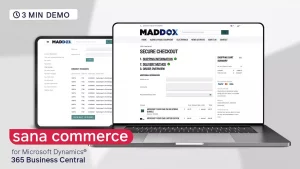 #2 – Set up a system to attract more business leads
Lead generation is the core of a successful business, especially for one that operates online. Without leads, you don't get customers for your e-commerce store. It's as simple as that. 
But, how do you go about generating new business leads? More importantly, how do you ensure this happens regularly?
The best and fastest way to attract more leads regularly is to use a smart lead generation strategy. Ideally, you should have a strategy in place that converts leads into clients automatically. Skylinesocial gives you two opportunities to get more business leads fast:
Lifetime access to a Sales Accelerator online course where you'll learn how to get leads and sales appointments

Training and assistance with setting up a lead generation system
This is a work in progress. Ideally, you should set up a system that will get you leads and convert them every month in a profitable, scalable way.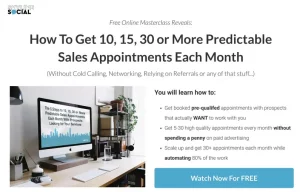 #3 – Run customer satisfaction surveys
You decided to embark on this journey. You found manufacturers, found a platform, and put your business life. During the research phase, you probably collected a lot of information about your targeted audience. Now everything revolves around attracting people based on the data you found about their behaviors, needs, demographics, etc. 
But, what about the satisfaction of your existing customers?
Retaining the customers your e-commerce already has should be one of your main priorities. It costs much less to retain a customer than to turn a new lead into one. The people you already have at your store are the best way to make the business more profitable.
How do you go about this?
The answer lies in customer satisfaction surveys. With a customer satisfaction survey company, you can get ready surveys to send out to your audience and have them analyzed into accurate, insightful reports. 
The need to do everything manually is long gone. Investing in customer survey companies will save you valuable time to dedicate to other aspects of your e-commerce business.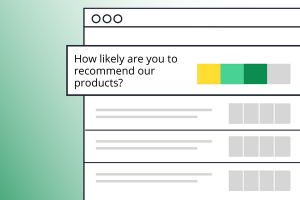 #4 – Find the right manufacturers
Choosing the wrong manufacturer can break your business. Choosing a good one, on the other hand, can help you make it more profitable. But, how do you go about choosing manufacturers for e-commerce?
Here are 3 steps you should follow to ensure that you find the right manufacturer:
Answer the question: Do I need a supplier for my products or will I make them from scratch?

Look for local manufacturers or one close to your location

If the second doesn't work, widen your net to search for global manufacturers
This can take a while, but it's one of the most important decisions to make. So, make a list of manufacturers you like, brainstorm it, and narrow it down to a few. You shouldn't have more than one page to get to the next stage of the process.
Research can help you a lot in eliminating choices. Research each manufacturer thoroughly to see what they offer, what their reputation is, what their rates are, etc. 
When you have a short list, reach out to the manufacturers. Ask them all you want to know about their business. Learn about the size of their operation, the order minimums, scaling opportunities, employees, ingredients they use, etc. 
Lastly, ask your final choices if you can give them a visit. If this is a viable option for you, go meet them face-to-face and check out the facility.
#5 – Make use of first-party data
Customer privacy is a buzzword in the digital world today. You can no longer run ads and expect to get all the data you need straightaway. Today, the best resource for scaling your business is first-party data.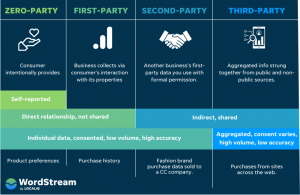 We are talking about your customer information. This includes their contact information, but also information about their purchases. This data will show you who your customer is, what they need, and what you need to improve.
Use this data to retarget your existing customers on email, SMS, search ads, social media ads, or even to give them a call. To acquire this type of data, use the following:
SMS and email subscriber data

Organic purchase information

Your customers' purchase history

In-person event signups
Going through this data will allow you to learn about their purchasing behaviors. You can then delight them with good offers and personalized deals, send them notes for their birthdays with a discount code, and many other strategies to retain your leads. 
#6- Embrace automation
Automation can help your business streamline many of its processes. This will do wonders for your performance, as well as your employees. With automation, you can reduce manual labor. Your employees will be freer to do their job. 
For instance, you can use chatbots to automate customer support. While you'll still need available agents, chatbots can resolve the most common problems, saving your team loads of time. This can also help you offer 24/7 support, a thing vital for the success of online brands these days (53% of customers are irritated if they cannot reach an agent when they need it).
Automation can streamline processes like order fulfillment, inventory management, notifications, and much more. 
#7 – Work on your social media strategy
You can't start an e-commerce business these days without a good social presence. People spend hours of their days on social platforms. If you aren't active on social media, you'd be losing at least half of your reach opportunities. 
Today, 82% of shoppers use social channels to make a purchase.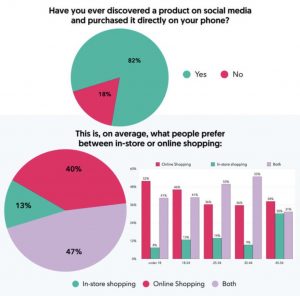 There are many ways to improve your social media strategy. A good plan can affect your e-commerce business' revenue. If you haven't been investing enough time and money in social media, 2023 is the year to do that. This year, optimize your social presence to achieve the following:
Increase brand awareness to reach more leads

Promote your products with quality content and ads

Increase referral traffic from your socials to your website

Create video content for platforms like Instagram and Tiktok
This requires a lot of time and work. Hiring a social media agency to boost your social campaign ROI is a smart move here. 
#8 – Up your SEO game
When you operate in e-commerce, you are looking to get more than just visits to your site. You aim to generate revenue. The key to this is quality content that attracts and more importantly, converts. 
Businesses are fighting tooth and nail to get traffic these days, especially organic. If you want to get more people to your site and convert them, you need to up your SEO game and create quality content, regularly. 
Has your e-commerce business tackled these 8 things?
If the answer is no for any of the things on this list, the perfect time to begin is today. 2023 is your year to thrive on the market, so use this list as a guide to gain a competitive edge and attract more people to your business. Good luck!