From .COM to .AI: How the .AI Domain Extension is Revolutionizing the Tech Industry
The .ai domain has not been around for long, and already people are clamoring for it.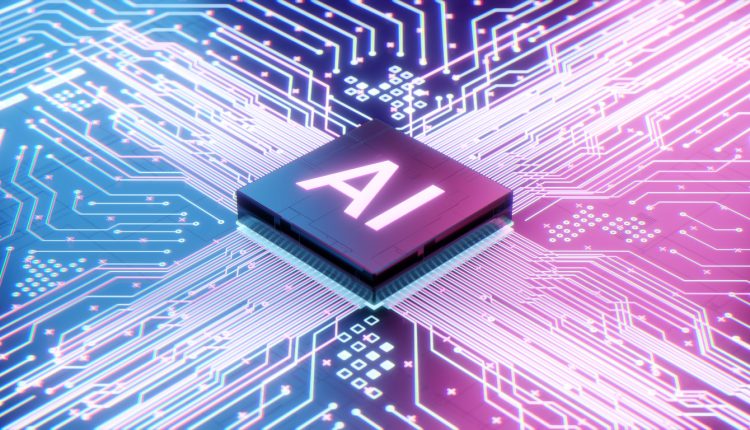 It happened because it possesses desirable characteristics, such as the flexibility to function as either a generic TLD or a country code TLD. The .ai domain extension can be used to indicate artificial intelligence or machine learning, which opens the door to more imaginative names all across the board.
If you own or operate a tech company and want to create a web presence and attract new people to your brand all in one go, then you might want to consider getting one of these. In this article, we will tell you everything you need to know about it so that you can make an informed decision about using .ai for your brand.
Understanding the .ai Name
When compared to other common TLDs, .ai domain names have various benefits. There is less competition for accessible names because it is a newer extension type. This improves a company's chances of registering a web portal that is not currently in use. Furthermore, the "ai" suffix can give a page an air of originality and modernity, which can help it stand out from the crowd.
Having a .ai name does have some drawbacks. As a newer extension type, some users may be unfamiliar with it. Registration with the .ai extension can be more expensive than for some other TDs. Finally, there are technical specifications that must be met for a .ai name to be used correctly.
What Are the Pros & Cons of Using It?
Compared to other common TLDs, the .ai name has various benefits. There is less competition for accessible names because it is a newer extension type. More than half of registered pages on the internet end with .com. In such a climate, you'll have a far easier time getting a .ai name. Besides, it will help you stand out from the crowd.
However, it isn't without its drawbacks. People are resistant to change and might not take to an unfamiliar name. And since this TLD is rare, it is more costly as well. Last but not least, several technical aspects need your attention before you can go ahead and roll out the new name.
It's wise to weigh up the benefits and drawbacks of .ai domain registration before making a final decision. One positive note is that you may get a unique name that stands out from the crowd and is easy to remember. As a bonus, it may help spread the word that your business values AI and cutting-edge tech. However, some website owners may be unfamiliar with and/or put off by the higher price of AI names.
It's also crucial to think about the technical specifications needed to make use of this extension. Your website needs to be tailored to the specifics of a .ai name, such as the use of special characters in the name. Make sure, too, that your web host can accommodate them.
How Are Tech Companies Doing It?
Many businesses are now using .ai names to increase their online visibility. Google, Microsoft, and Amazon are just a few of the major IT companies that have already registered .ai domains for their websites. Many new businesses are emphasizing their interest in AI and ML by registering a .ai site.
There is no denying the fact that .ai is catchy for a brand name. It is new and memorable and has the potential to make a splash in the imaginations of the people, not to mention it is extremely unique, too!
Technical Requirements to Keep in Mind
If you want to use a unique domain name, you must keep in mind that they have unique requirements, too. Firstly, you have to check with your provider to find out whether they support this domain. Secondly, you have to make sure that your website is compatible with such a name change.
There are other restrictions, too. As you know, all web extensions must be at least three characters long, and they cannot contain spaces or special characters, so you won't be able to use things like (-) or (_), either.
A Few Words in Closing
When trying to set yourself apart from the competition and highlight your company's dedication to AI and ML, a .ai domain may be the best solution. A .ai extension must meet certain technical standards, and getting one will involve some expenditures, but the potential benefits may be worth it. You may boost your brand's visibility with a .ai name if you give serious consideration to the various options and pick the perfect name to suit your business.