Know Your Customer: Should Realtors Be Consulting Sanctions Lists?
Bad actors often use the property as a front to launder money, so law enforcement agencies want to tackle the link between real estate and crime more than ever.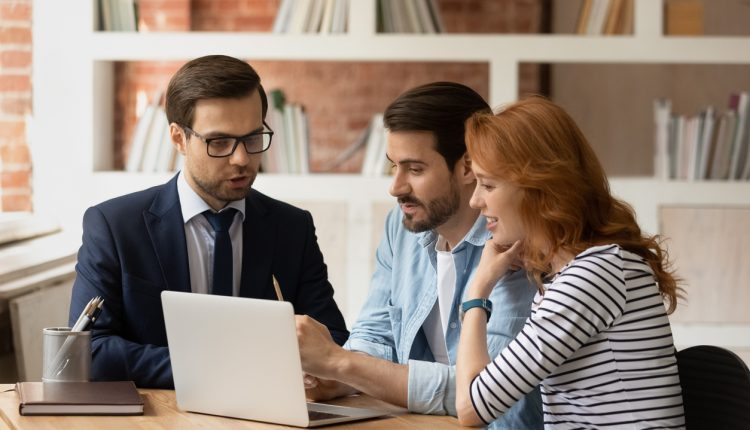 Currently, AML regulations fail to support and police real estate services, who aren't even obligated to comply. At the same time, criminals continue to exploit the industry.
The tide is turning, however, as the Financial Crimes Enforcement Network (FinCEN), Financial Action Task Force (FATF), and other official bodies update their mandates to improve the security of real estate companies around the world.
Here's what to watch out for as a realtor and how to make sure you comply with anti-money laundering regulations if only to avoid sanctions in the long run. 
Real Estate AML Laws Are a Work in Progress
In 2021, FinCEN put forward a proposed rule regarding anti-money laundering regulations for real estate transactions under the Bank Secrecy Act (BSA). 
It urged real estate services to better "collect, report, and retain information" in commercial and residential transactions, but it also recognized how difficult the process can be for some companies. 
Know Your Customer (KYC) and Customer Due Diligence (CDD) checks are repetitive and costly. Not all real estate agencies have the manpower, technology, or funds to carry them out regularly.
That said, further steps are being taken to clamp down on financial crime in the real estate sector. For example, FinCEN renewed and expanded its Geographic Targeting Orders (GTOs) in 2022.
They added territories where the orders would apply, but when handling residential real estate transactions, title insurance companies in the US were also to report information regarding buyers who paid in real or virtual cash, a check, or any form of money transfer.
Essentially, whoever the buyer is, the report must contain a copy of their representative's and beneficial owner's IDs, as well as details about the transaction, such as the date and purchase price.
AML laws covering real estate may be shaky, but they are improving in leaps and bounds, demanding a lot more diligence from companies.
Why Realtors Should Pay Attention to Regulations
According to real estate money laundering research, the industry facilitated the laundering of $2.3 billion between 2016 and 2021. 82% of cases also masked ownership by using shell companies and corporate structures too complicated to investigate.
The problem is becoming more obvious, and governments are taking action. If you're in real estate, it's a good idea to optimize your service against money launderers, for example, by establishing the beneficial owners of companies that want to do business with you.
An entity with over 25% of capital gains, voting power, or investment stake is a company's ultimate beneficial owner (UBO). Criminal organizations hide this information under layers of complex data, but just tracking down the UBO's name and date of birth can flag up a dangerous customer.
Depending on your real estate firm's size and funds, you can do a range of checks to determine the customer's risk level and get their credentials, which you can then analyze to find their key stakeholders and any inconsistencies in their registration or financial records.
Making that effort doesn't just ensure you can prove your AML compliance when legislation becomes stricter. It also helps you understand your business better in terms of what risks you can expect and how you can counter them within your capabilities.
With the right tools and processes, you can make your workforce and flow more efficient, while boosting your service's reputation. Offering security and reliability goes a long way as legitimate customers look for good reviews and core values when choosing the right realtor.
How to Avoid AML Sanctions in Real Estate
AML laws don't fully apply to real estate services, but that doesn't mean you shouldn't protect your business from criminals. It's a smart decision, whether mandatory or not.
1. Use a Risk-Based Approach
Assess new and existing customers in terms of how likely they are to be exploited by criminal organizations. Look at their size, status, and connections. Consult sanction lists, like politically exposed persons (PEP), to avoid more serious risks.
Do the same for your own business. How many staff members do you have? Have they been properly trained so they don't pose a security risk themselves? Do you assess customers manually or with automated tools? Are you connected to lucrative areas like Billionaire's Row?
Examine your pros and cons from the viewpoint of someone who wants to hide their activities behind real estate. They would look for commercial or residential property to work as a front for as long as possible. If your service could satisfy that purpose, AML checks are essential.
2. Verify Your Customers' Credentials
For low-risk customers, you can check IDs and corporate documents to verify their identities and make sure you're dealing with real entities. 
It doesn't take more than a few data points, like a name, phone number, email, and IP address, to track someone's digital footprint and confirm their identity and details, not to mention that they're not on any blacklists.
Higher risk levels are best handled by advanced KYC checks, which assess customers and their corporate details in greater depth. Friction increases, but so do your chances of dodging complex fraud and the damage that comes with it.
See what checks your service can accommodate, and don't ignore the benefits of virtual assistants for real estate agencies. You can outsource tasks you can't do in-house.
3. Stay Up to Date on AML Mandates for Realtors 
Besides setting up appropriate AML checks for your real estate agency, you should keep an eye on developments in the US and abroad. 
Read up on the FATF's recommendations for combating money laundering and the financing of terrorism, as well as any new updates from FinCEN and other federal bodies.
It's only a matter of time before official laws are introduced. If you already have security measures in place as per existing suggestions and sanction lists, adjusting your AML processes should be a simple affair that won't end in penalties and a damaged reputation.