Key Business Factors Driving the Manufacturing Industry
Major global events not only affected the manufacturing industry in the immediate aftermath, but they've left their legacy too.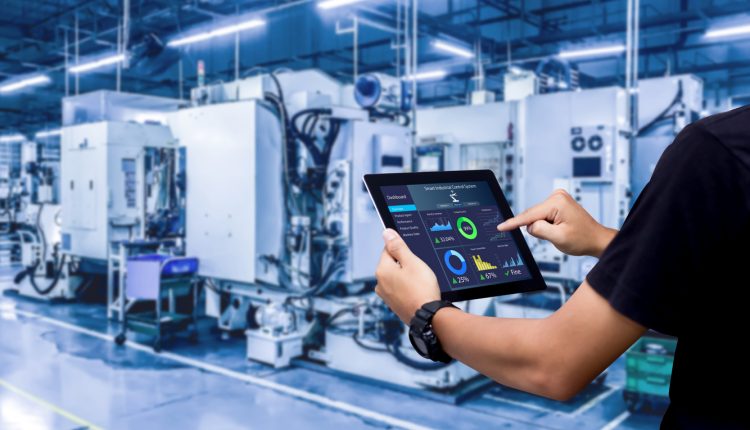 From the impact of COVID-19 to the war in Ukraine and unpredictable weather events, many experts believe that despite the disruption, manufacturing will assert a good recovery. However, the changes in market demands signal not a temporary shift, but the start of a more fluctuating and more volatile environment. We look at the factors driving these changes and the kind of innovation and technologies adopted by companies like Proto Labs to facilitate new expectations. 
Changes in customer demand
The pandemic prompted an inevitable fall in customer demand but as companies begin to re-strategize and take growth plans off hold, an increase in manufacturing needs is expected. However, competitive manufacturers are not reliant on this and are planning for further uncertainty, readying themselves to respond to more fluctuating demands. Adapting quickly will be key. Adopting new capabilities such as data analytics, bringing on a more skilled workforce, increasing production capacity, and streamlining assembly lines are some of the ways they are preparing. Spotting trends in the market will also prove a competitive advantage.
Consumer transformation
As well as their customers, manufacturers are now placing consumers at the heart of their strategies. According to a 2023 consumer report by Mintel, the value consumers place on sustainability, durability, and flexibility overall will increase. Today, the more empowered customer wants custom products and services, making way for the demise of the traditional mass market and the growth of niche markets. No longer is its functionality, price, and performance consumers demand, but younger generations expect their unique needs to be understood and responded to swiftly. This has given rise to the presence of on-demand manufacturing capabilities, for example, the greater use of CNC machining, sheet metal fabricating, and 3D printing. It has also led to increased partnerships and collaborations. 
The growth of technological innovation
As consumer businesses strengthen their offerings to more discerning end-users, manufacturers are looking for ways to produce parts quickly, improve development times, reduce costs, and minimise time to market. Advanced manufacturing technologies already made their mark before disruptive events but there is arguably now an even greater need for their adoption. For instance, 3D printing allows for an intricately designed model/part to be created quickly and simply using CAD software. Any mistakes can be identified and addressed early in the process, with CNC machining later used to produce highly accurate products on a mass scale. Incorporating data analytics systems are also becoming increasingly popular. For example, machine condition and performance monitoring to see clearly what is happening during production, predict patterns, and address issues early on. 
Sustainability and the Environment
Sustainability improvements are now often mandated by global authorities as new manufacturing sites are launched and reviewed. Climate change, materials reduction, water supply, and the growth of the population are all high on political agendas. As manufacturers prepare for the future, they are looking to reduce energy consumption and material waste in several ways. On-site energy generation is one example of meeting these requirements, for example, the use of on-site solar panels, geothermal pumps, biomass heating, and wind turbines. Additive manufacturing also means that less transport is needed as goods can be made closer to home, resulting in the production of fewer carbon emissions. In addition, more sustainable materials can be used in 3D printing, an area of research that is rapidly evolving.
By understanding and acting on the key drivers behind the change and progress in the industry, manufacturers will be equipping themselves with a crucial competitive edge.