How to avoid personnel scheduling problems
Are you having trouble making a schedule or are you experiencing scheduling problems?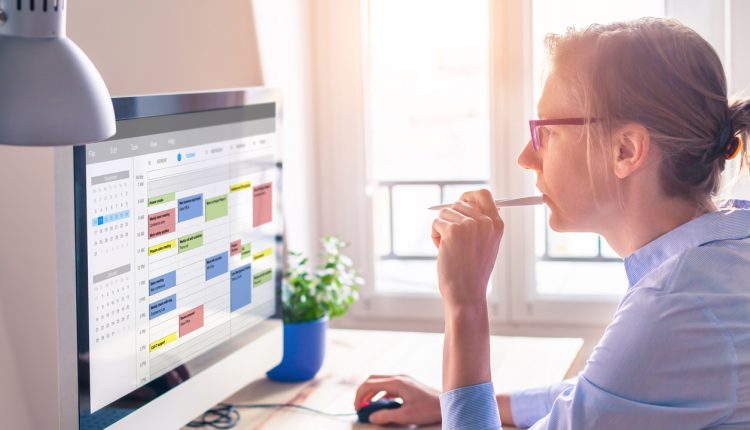 Scheduling problems can be quite harmful to your company. Imagine you forgot to schedule staff members with the right skill or clearance, or you've under-scheduled the peak hour of your establishment and cannot offer your services well. Ultimately, this will cost the company lots of money. Luckily, personnel scheduling problems can be solved with the integration of e-rostering software. Read how e-rostering can help your company in this article. 
What is e-rostering?
E-rostering stands for electronic rostering and is an online program that can make scheduling much more efficient. An online employee roster software can be loaded with all sorts of information, essentially illuminating scheduling conflicts. There are many benefits to e-rostering over scheduling personnel with pen and paper, the most important being that schedules can be automatically generated. 
E-rostering is useful for all sorts of companies: from small businesses to multinationals and big corporations. It helps create a clean and clear overview of who is working when and is thereby useful for all levels of employees and management. E-rostering programs can often be adjusted to the wishes of the company, and are therefore very versatile. 
What can e-rostering do for your company?
E-rostering has many benefits. It is easy to integrate into the workflow and can be quickly set up and adjusted to the needs of the company. Personnel will be able to learn to use the program quickly with the integrated manuals, and the entire organization will be more efficient and organized with the application of online rostering.
Avoid scheduling conflicts
One of the most important things that e-rostering can do is avoid scheduling conflicts. Scheduling conflicts often occur when a manager or planner makes the schedule by hand, forgetting sick or unavailable staff. This can cause understaffing, and frustration for both the company and the staff members. By using e-rostering software, this problem can be avoided. 
Online employee rostering software can be preloaded with important details regarding work and personal information. For example, the available amount of hours preferred working times, and available leave can be integrated into the schedule. If the planner tries to schedule someone at a time when the employee is unavailable, they will be notified immediately and given the chance to rectify the schedule.
Clear holiday and leave day
E-rostering also makes it easy to generate a clear holiday or leave schedule. Personnel can send leave requests through the system, which can be approved or denied by the appointed manager. If approved, it will appear directly in the schedule and will mark the employee as unavailable at that time. Other employees can then see that that staff member is away, and keep this in mind during their work.
24/7 access to the schedule
The online schedule is always available and can be easily accessed by personnel through a website or application on any mobile device. If there is a change in the schedule, the staff members involved will immediately be notified. This means that constant communication about the schedule is not necessary anymore, as everything can be done directly in the program. 
Save time for other tasks
A big pro of online scheduling is that the HR department, planner, or manager will have more time for other tasks, instead of spending their time on schedule. A schedule is automatically generated at the requested times. Sick staff members and unavailable personnel are already integrated into the schedule and the program will notify the planner if a conflict occurs. It is also possible to generate reports about the personnel's worked hours, sick days, and holidays, making payrolling quicker and easier as well.