Croatia: A Treasure Trove of Natural Beauty and Cultural Riches
Embark on a journey through Croatia, a treasure trove of natural beauty and cultural riches nestled in the heart of Europe.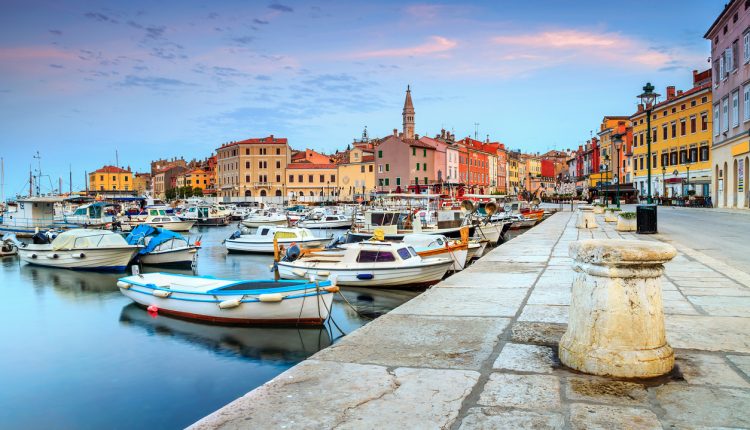 Bordered by the azure waters of the Adriatic Sea, this captivating country boasts a diverse landscape, offering everything from sun-kissed beaches and idyllic islands to historic cities and tantalising cuisine. Discover the alluring charms of the Dalmatian Coast, delve into the ancient wonders of Dubrovnik, Split, and Zadar, and savour the fusion of Mediterranean and Slavic flavours that define Croatian gastronomy. To ensure an unforgettable experience, we'll also share invaluable tips and resources for planning your Croatian adventure.
Historic Cities: Dubrovnik, Split, and Zadar
Explore the historic cities of Dubrovnik, Split, and Zadar, each boasting a unique blend of architectural grandeur and rich cultural heritage. Dubrovnik, known as the 'Pearl of the Adriatic,' is famed for its fortified Old Town and stunning city walls. Wander through the marble-paved streets and marvel at the splendid Baroque and Renaissance buildings. Split, the second-largest city in Croatia, is home to the impressive Diocletian's Palace, a UNESCO World Heritage site built in the 4th century. Finally, Zadar, with its ancient Roman ruins and innovative modern architecture, offers a harmonious fusion of old and new, including the mesmerising Sea Organ and Sun Salutation installations.
The Dalmatian Coast: Azure Waters and Idyllic Islands
The Dalmatian Coast is a beguiling stretch of azure waters and idyllic islands, offering an enchanting escape for sun-seekers and adventurers alike. Rent a boat in Croatia to explore the numerous hidden bays, picturesque villages, and untouched beaches that dot the coast. Meander through the sun-drenched islands of Hvar, Korčula, and Brač, each boasting its unique charm and allure. Immerse yourself in the tranquil beauty of the Adriatic Sea, where ancient olive groves, fragrant lavender fields, and crystal-clear waters beckon. From secluded coves to bustling harbours, the Dalmatian Coast promises an unforgettable journey through Croatia's most enchanting landscapes.
Croatian Cuisine: A Fusion of Mediterranean and Slavic Flavours
Indulge in the delectable delights of Croatian cuisine, a harmonious fusion of Mediterranean and Slavic flavours that entices food lovers from around the globe. Feast on succulent seafood dishes, such as crni rižot (black risotto) and buzara, a traditional Croatian stew brimming with mussels or prawns. Relish the hearty meat dishes like peka, a slow-cooked combination of meat and vegetables, or savour the rich taste of pašticada, a tender beef dish marinated in a sumptuous wine sauce. Don't forget to sample the local cheeses, like the renowned Pag cheese, and finish off your meal with a slice of the delicious rozata, a Dubrovnik-inspired crème caramel dessert.
Planning Your Trip: Tips and Resources for a Memorable Croatian Adventure
Ensure your Croatian adventure is a memorable one by carefully planning your trip using these helpful tips and resources. Start by choosing the ideal time to visit; the months of May, June, and September offer pleasant weather and fewer crowds. Book your accommodation and transport well in advance, especially if you plan to visit popular destinations like Dubrovnik and Hvar during peak season. Research local customs and learn basic Croatian phrases to enhance your experience. Utilise reputable resources like the Croatian National Tourist Board website for up-to-date information on attractions, events, and travel advice. Finally, don't forget to purchase comprehensive travel insurance to safeguard your journey and provide peace of mind as you explore Croatia's natural beauty and cultural riches.