An Entrepreneur's Guide to a Trade Show Exhibit Booth: How to Plan, Fun Ideas, and More 
As a business owner, going to trade shows is a must. It is a part of offline marketing you should take advantage of due to the high footfall.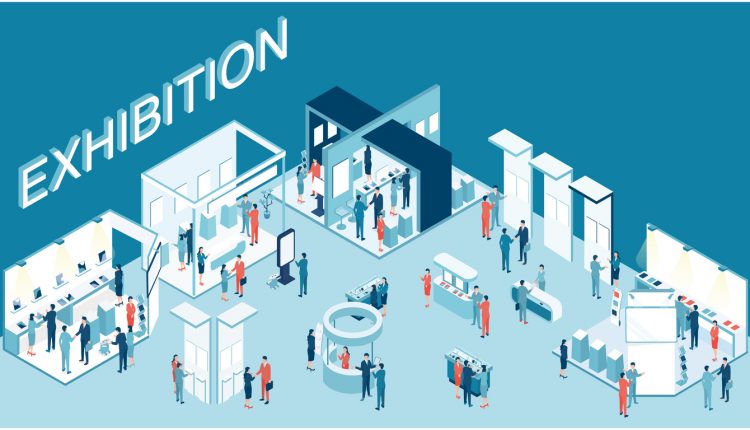 Here, companies can showcase products on a large scale to help generate leads. All you need to do is rent a section
 to build a booth that resonates with your brand image at the custom trade show. 
Other than that, you can also assess your competition here. Moreover, new business owners will have the chance to build a good network. 
However, you might feel overwhelmed with the planning and execution. That is why this blog will take you through the essentials of deciding on a theme and then implementing it. 
Planning for Your First Booth: The Essentials 101
As an entrepreneur, you are responsible for planning the best exhibit booth design. Yes, you will have help from your associates, but only you can bring out the essence of your company standards. 
That is why you must plan the process a few months prior. This way, your team can efficiently execute realistic plans and generate innovative ideas. 
Here are some tips to help you with the process and create designs with your booth's objectives. 
Have a virtual plan of your layout

: Your first objective should be to analyze the location, size, and capabilities of the booth's site. Therefore, you can create a design layout that resonates with your brand.

Understand your display requirements

: Next, you need to choose from various booth displays like kiosks, flat screens, projectors, and more. Once done, you will have a proper plan to create a custom trade show display. 

Choose the type of content you want

: Your trade show exhibit will only be good if you have relevant content to present. Therefore, choose from images, product videos, announcements, and live events.
With the implementation of these tips, your booth will be amongst the custom trade show exhibits that stand out. If you need more confidence in creating custom trade show exhibits, there are people you can get inspiration from. 
For example, companies like Exhibits Northwest can build ideas, execute, and support entrepreneurs. They work with leading companies from all types of industries and assist them in creating engaging, brand-specific, and unique trade show displays. With the help of such companies, anyone can display their brand's most important messages at the event. 
Exciting Ideas for Your Custom Trade Show Exhibit
After developing a plan, it is time for execution. And the best way to create a positive experience and bring foot traffic to your booth is to have the best-designed one. 
Giveaways and magic stunts can make your brand stand out. However, this might only work at some trade shows you attend. That is why here are some simple ideas that might attract attendees depending on the event: 
Reveal new products, showcase their benefits, and let your target audience ask questions.

Incorporate an interactive section in your trade show booth, like a selfie corner, and ask people to post the pictures with hashtags to get featured.

Renting out an extra section will allow your business to have a larger space to work with and showcase products. 

Using live music to attract leads would be a great idea to bring a 

soothing effect

 to your section.

Hold an interactive game session based on general knowledge or anything related to your industry.

Choose a high-visibility booth and create simple yet prominent signage for everyone to see. 
Other than these, you can also bring a special guest from your industry to give a speech. Besides, company owners use greenery to provide these sections with a natural touch.
Hack Your Way Through the Next Trade Show
Do you want to skyrocket your brand's visibility? Then, you must start building relationships through various industry-leading trade shows. 
With these hacks, you can compel your clients and prospects to differentiate you from your competitors:
Utilize the power of social media to promote your company booth 

Use the idea of 

giving free stuff

 as samples to bring more traffic 

Be amongst the most creative and quirky exhibitors by going the extra mile 

Maximize face-to-face conversations and interactions 

Have essentials like charging outlets, and free drinking water
Along with these, you can also ensure to keep the trade show booth homely and welcoming. Besides, having WiFi would be a bonus. 
You Got This! 
Building a brand is a demanding job. Hence, when it comes to marketing, you want to take advantage of opportunities. Therefore, trade shows are a great way to bring more traffic to your company, depending on your industry. 
Having a virtual plan of action is the first step. Then, you must understand the requirements and choose your content wisely. 
Now, you can incorporate various ideas in your booth and meet your trade show goals. Are you ready to create a trade show booth memorably?