6 Tips to Improve Your SEO Strategies and Ranking Higher in Google Search
Search Engine Optimization (SEO) marketing strategies occupy an important sphere of digital marketing techniques that can help businesses rank higher in Google Search.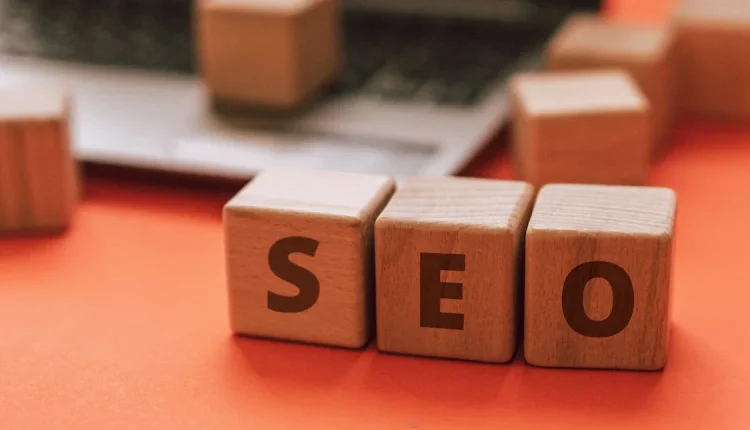 The right SEO strategies help businesses increase their online visibility, generate website traffic, and, ultimately, boost sales. Thus, it's needless to say that SEO marketing strategies are imperative to all types of businesses. 
Having said that, let us now explore a few tips that can help you improve your SEO strategies and rank your business website higher on Google Search.
#1 Conduct a Thorough Keyword Research
Keyword research is the first and most important step in SEO marketing. Conducting thorough keyword research will help you understand the search intent of your target audience and identify the keywords that your potential customers are using to find your products or services. 
After you're done identifying these keywords, use them strategically in your website content, meta tags, and descriptions. If you're inexperienced in keyword research, you should consider handing the project over to an SEO company that can not only help you with keyword research but can also deliver an effective SEO marketing strategy incorporating both on-page SEO and technical SEO techniques. 
#2 Optimize Your Website for Mobile Devices
Mobile optimization is crucial in SEO marketing because most of the searches today are done on mobile devices. Google has also indicated that mobile-first indexing is the way forward. This means that Google will prioritize websites that are optimized for mobile devices. 
To optimize your website for mobile devices, ensure that it has a responsive design, fast loading speeds, and a simple layout. At present, most websites found on the internet are fully device-responsive, meaning they can adjust to whatever screen the user is viewing them on. These include everything from desktops and smartphones to tablets and smart TVs. 
Using the right website builder or content management system (CMS) can help you develop a responsive design that can automatically adjust to all types of screens depending on the device type.  
#3 Consult an SEO Expert
It's hard to navigate SEO strategies all on your own, which is why it's always a good idea to reach out to an SEO expert and consult with them to work out a possible way forward. 
When it comes to SEO marketing, people have found that working with the right SEO experts can lead to astonishingly good results. Easton Gilbert and their associates also had a similar realization when they worked with Peter Rota's SEO company and saw that their websites ranked right at the top of Google Search afterward, and it's not only them. Many other clients also had a similar and positive experience with Peter's work. 
This just goes to show how good of an impact an SEO expert can have on your SEO strategy, especially if you are stuck with it on your own. 
#4 Improve Your Website's Loading Speed
Loading speed is an important factor in SEO ranking. A website that loads slowly will hurt user experience and can cause visitors to bounce back. To improve your website's loading speed, leverage image optimization, use a content delivery network (CDN), and minimize the number of plugins and redirects on your website. 
No matter how good the SEO marketing strategy is, if the site fails to deliver on these small technical aspects, it will all be pointless. That's because Google will always prioritize websites that its users find easy to navigate and use, which means websites with slower loading speeds will be pushed to the back of the line or, in this case, the back of the search rankings. 
#5 Create High-Quality Content
There's a saying amongst digital marketers that in SEO marketing, the content is always king. That means if you have high-quality content on your site, it will get a boost in the search rankings. 
Creating high-quality content that is relevant, informative, and engaging can help you to increase your website's visibility and attract more traffic. When creating content, focus on providing value to your target audience and use keywords strategically. Use tools like Google Analytics to track the performance of your content and make improvements where necessary.
#6 Build Backlinks
Building high-quality backlinks is an effective way to improve your website's authority and increase its visibility on Google Search. Have top-ranking sites link back to your website and do the same for them or other websites looking to grow their backlinks. Soon enough, you'll have a network of backlinks, all spread out just enough to grow your website's reach. 
These tips will be more than enough for you to build an effective SEO marketing strategy and rank higher on Google and other search engines. As you continue venturing into the world of SEO and digital marketing, you'll discover new trends in this sphere that you should take note of and work on to hold on to your top position on the search rankings.