5 Companies That Are Transforming Third-Party Logistics
The logistics industry has undergone a significant transformation in recent years, with third-party logistics (3PL) providers playing a crucial role in managing the supply chain for businesses of all sizes.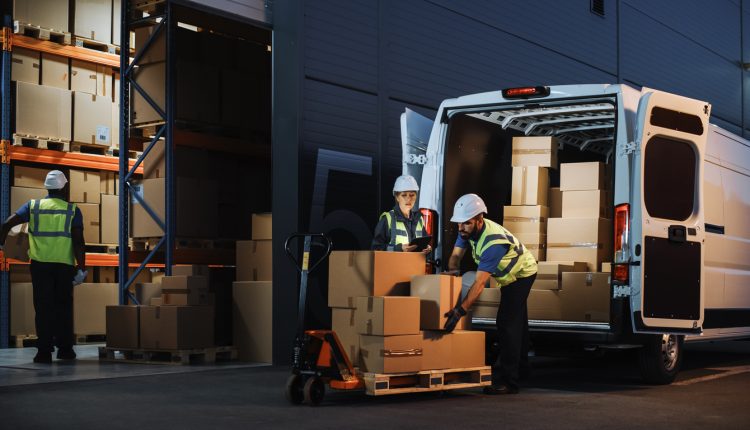 As eCommerce continues to grow, the demand for 3PL also skyrockets, with the market forecast to reach $1.75 trillion by 2026.
In this context, companies need to partner with 3PL providers that can help them navigate the complex logistics landscape and drive growth. From warehouse and inventory management to shipping coordination and returns, these companies offer services to help businesses streamline their operations and improve their bottom line.
This article will feature the top companies transforming the logistics industry, as well as offer tips on how you can select one. Take a seat and enjoy reading!
Companies Transforming 3PL
There are numerous 3PL providers these days, but some are simply a cut above the rest, thanks to their revolutionary services and technologies. Here are some of them:
6 River Systems
6 River Systems (6RS) is revolutionising 3PL with its advanced robotic technology. The company offers an innovative warehouse automation solution called Chuck, which streamlines order fulfillment processes. It increases picking efficiency and accuracy, significantly reducing human error using collaborative robots.
Moreover, 6RS's cloud-based software enhances real-time data analysis, enabling more intelligent warehouse management. Also, the company's seamless integration with existing systems ensures minimal disruption to operations.
With its innovative technology and commitment to customer satisfaction to boost productivity, reduce labour costs and provide data-driven insights, 6 River Systems drives innovation and growth in the logistics industry.
UPS
United Parcel Service (UPS) is transforming the logistics industry by providing end-to-end supply chain solutions for businesses of all sizes. It utilises a worldwide network of distribution centres, innovative technology and supply chain expertise to manage the flow of goods from receiving to storage and order processing to shipment.
The company's warehousing and fulfillment services cater to healthcare, high-tech, and retail industries.
C.H. Robinson
C.H. Robinson revolutionises third-party logistics (3PL) through advanced technology and strategic partnerships. As a global leader in supply chain management, they provide customised solutions to meet diverse customer needs. Their proprietary platform, Navisphere, connects shippers and carriers, streamlining processes and boosting efficiency.
By harnessing real-time data, C.H. Robinson enables better decision-making, driving cost savings and improving visibility across the supply chain. Their commitment to innovation and customer-centric approach has positioned them as a trusted partner in the ever-evolving logistics landscape, setting new industry standards and promoting sustainable growth.
As eCommerce continues to grow, the demand for 3PL also skyrockets, with the market forecast to reach $1.75 trillion by 2026.
DHL International
DHL International is a global leader in supply chain management and 3PL, implementing innovative solutions across various industries. The company provides origin, freight, and destination management services, as well as logistics consulting and optimization. As a testament to its world domination, it has a workforce of 350,000 people in over 220 countries and territories.
The company's end-to-end supply chain management services, which include securing the optimum location and transportation options, make it an ideal logistics partner for businesses of all sizes.
Nippon Express
Japan-based Nippon Express is one of the world's most recognised logistics companies today. It offers optimal transportation, supply chain management and warehouse and distribution solutions. Its commitment to creating new value through logistics makes it a driving force for social development.
These companies are doing well in changing the narrative about how 3PLs operate.
How To Select A 3PL Provider
Several factors account for selecting a 3PL provider. Some of them include the following:
Your Goals And Needs
By knowing your needs and setting goals based on them, you can identify the solutions you need most. This way, you can find a logistics partner that matches your brand culture and values. Also, you can better tailor your service agreement with a 3PL.
Customer Service
Customer service is critical for the success of any business, logistics in particular.
That said, assessing customer service quality is essential when selecting a 3PL provider. Aside from having excellent communication skills, they should be able to respond promptly to inquiries and complaints and have a customer-centric approach.
An efficient and effective customer service team will help ensure that your customers are satisfied with the delivery of their orders, which can lead to repeat business and increased customer loyalty.
Provider's Type, Specialty and Size
You should also consider the type of provider, such as a freight forwarder, asset-based, or management-based provider. Each has its strengths and weaknesses. So, choosing one that aligns with your specific logistics requirements is essential. Also, it's a must to consider the provider's specialty and expertise, such as their experience in handling specific types of products, industries or transportation modes.
Taking all these factors into account will help ensure that the provider you'll hire has the knowledge and resources to manage your supply chain efficiently and effectively.
Lastly, the company's size is also important. Larger providers may have more resources and capabilities to handle complex logistics requirements. On the one hand, smaller providers may offer more personalised services and flexibility.
Continuous Improvement
Look for a 3PL with a track record of implementing process improvements, investing in new technologies and regularly reviewing performance metrics. Continuous improvement ensures that the supply chain operates at its best and helps build a long-term partnership with the 3PL, leading to more significant cost savings and improved customer satisfaction.
Processes And Technologies Used By The 3PL
These are crucial considerations because you want to partner with a 3PL that utilises advanced technologies and streamlined processes to optimize logistics operations, improve inventory management and reduce costs.
Modern tools such as IoT, RFID and intelligent automation can be the game changers that help improve your bottom line. They provide real-time visibility and insights into your supply chain, enhancing your ability to make data-driven decisions and improve customer service.
Besides these primary essentials, the cost is also considered a significant factor when selecting a 3PL provider.
Conclusion
With the emergence of third-party logistics, businesses worldwide find it easier to carry out their supply chain and logistics operations. 3PL companies provide warehousing, transportation and distribution services.
These companies can do everything, from picking, packing and gift wrapping to delivery, customer service and returns. By outsourcing these specific responsibilities to 3PL providers, businesses can focus on other vital business tasks.