Unusual Destinations Perfect for Luxury Safaris
When going on a safari, the usual choices would often come to mind - Kruger, Masai Mara, and Serengeti. However, you will find many other incredible places outside Africa that can offer an equally exciting experience, even more so for those who prefer to explore off-the-beaten-track without compromising luxury and comfort.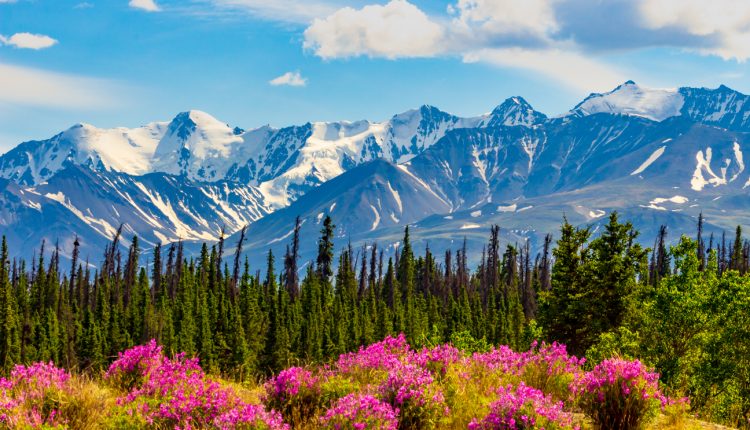 If you're looking for suggestions, here are some of the most unusual destinations perfect for luxury safaris.
Yukon, Canada
Seeing the grizzly bears of Canada's Yukon territory is an exciting experience, perfect for those seeking unique safari adventures. The best time to experience this is in early October when winter conditions begin to set in and the wet fur of the cute grizzlies begins to freeze, appearing somewhat like white dreadlocks.
While you can see grizzly bears in several other places, such as along the coast of British Columbia and Alaska, seeing them in Bear Cave Mountain in the northern Yukon Territory is a fascinating experience. It's a remote area close to the Arctic Circle and getting to the place is an adventure in itself! But for those who want to splurge for the ultimate luxury experience, a two-hour helicopter flight is the way to go.
Once you get to Bear Cave Mountain, you can stay in a camp and sleep in a rustic wood cabin equipped with basic amenities, including wood-burning stoves, LED lighting and comfy beds with fresh sheets and pillows.
During the day, you will encounter the grizzlies and watch them hunt and chum salmon. The viewing sites are within walking distance from the camp. Aside from the grizzly bears, you can spot other wildlife, such as wolves, caribou, moose, and wolverines.
Pantanal, South America
The vast and landlocked wetlands of the Pantanal region are among the world's best destinations for an unforgettable safari holiday. Occupying over 200,000 square kilometres of land, it's one of the most expansive wetlands in the world and home to incredible wildlife species, such as jaguars, giant river otters, green anacondas and capuchin monkeys.
Pantanal is also a birder's paradise, thanks to its abundant fish, insects and fruits. You will find different varieties of birds in the area, including endangered ones, such as parakeets, hyacinth macaw, and the jabiru stork. The most popular way to enjoy wildlife viewing in Pantanal is on a boat, where you travel through the main channels of the wetlands. You can also take jeep safaris, walking safaris, and horse riding safaris, perfect for those who prefer a varied itinerary.
The vast and landlocked wetlands of the Pantanal region are among the world's best destinations for an unforgettable safari holiday.
Those seeking a close encounter with jaguars should go on a boat safari adventure in the Cuiaba River. You could spot these incredible giant cats swimming along streams or hiding from the sun along the riverbanks. The other wildlife you could encounter during your boat safari adventure includes giant otters, monkeys and tapir.
Your luxury bespoke tours in Pantanal will include staying in a lavish lodge set in a stunning natural setting with abundant birdlife. Aside from a boating safari, you can partake in other fun activities like piranha fishing and horseback riding.
Siberia, Russia
Siberian tigers are some of the world's most fascinating animals. Unfortunately, they are also among the most endangered animals. Their natural habitat in the wild has significantly shrunk. Part of preserving these species is tracking and observing them in the wild. You will have the opportunity to participate in this by going on a luxury safari adventure in Siberia.
Siberia, which lies in the far-eastern area of Russia, is the last remaining stronghold of the Siberian tigers. Weighing up to 300 kilograms, these tigers are the largest of all big cats, and seeing them up close is a life-changing experience, especially for wildlife lovers. On your safari adventure, you will travel to the magical land of Russian Taiga and join conservationists in tracking Siberian tigers.
You will travel to remote areas in Siberia and get access to a private reserve on board a 4×4 as you search for the Siberian tigers. While there's a low chance of seeing them in an immense amount of snow, the reserve has reported that an average of 1 out of 8 groups caught a glimpse of these amazing cats.
Uganda, Africa
If you are keen on tracking mountain gorillas in thick jungles, head to Uganda, an Eastern African country with stunning greenery, deep lakes, and soaring mountains. Uganda is home to some of the last remaining mountain gorillas in the world, making it an ideal destination for gorilla trekking.
Make the experience more luxurious by staying in a forest camp in the middle of a forest, where you will set off on your daily gorilla treks. During your walk, you'll have the chance to see these incredible mammals up close in their natural habitat. Some lucky ones might even see these fascinating animals roaming close to your luxury camp.
Your Uganda gorilla trekking experience will take place in Kibale Forest National Park, which has the highest primate density on Earth. Aside from gorillas, you could also encounter chimpanzees and other wildlife during your trek. Another exciting activity to try on your luxury safari in Uganda is a custom flying safari. You will travel on a private charter plane to your luxury lodge in the middle of the forest.
Tanzania, South Africa
When searching for the best destinations for a safari in South Africa, Tanzania will most likely come up high on the list. Indeed, it's one of the world's best places to go on a safari, especially if you want to indulge in a bit of luxury.
Tanzania is home to several national parks and game reserves, where you can witness fascinating animals in the wild, including the Big 5. The Serengeti National Park is a popular spot for a safari in Tanzania, where you can spot elephants, lions, wildebeest, and many other animals roaming throughout its vast plains. You can stay in a luxury lodge overlooking the stunning views of the Serengeti. Most lodges sit next to the reserve, where you can see big animals stopping for their morning drink at the watering hole as you enjoy a sumptuous breakfast from your private terrace.