The Man Who Created an Eight-Figure Global Toy Empire from his Living Room
The UK toy industry is an important and lucrative market, growing steadily every year with revenues expected to reach over £5.5 billion by 2027. Disruptive is an overused term but in the case of London-based toy and entertainment IP company Toikido, it's an appropriate one.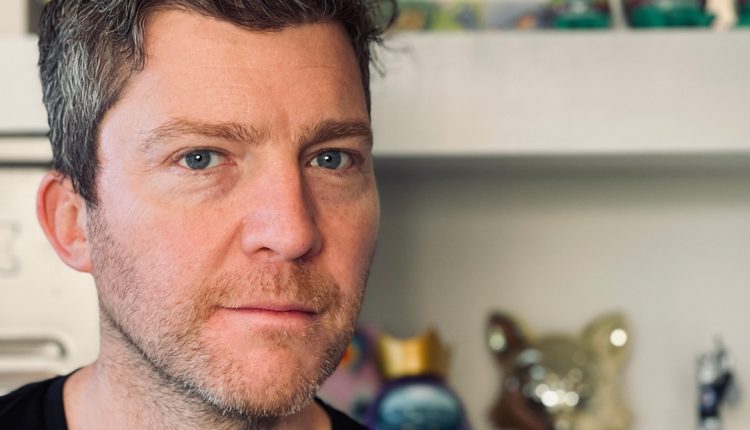 The company excels in delivering global digital, brand, marketing, licensing and retail strategies for entertainment and gaming IPs worldwide and has taken successful gaming properties such as "Among Us" and "Gang Beasts" and turned them into toys and apparel for fans globally.
Last year it sold over 20 million toys across 100 markets worldwide and boasts 70,000+ points of sale in North America alone, thanks to partnerships with Netflix, Skydance, Apple and Roblox, amongst others. This has drawn the attention of famed US entrepreneur Gary Vaynerchuk, who is now a strategic investor in the company.
Founder and CEO Darran Garnham has 20 years of experience within the kids' toy and entertainment sector and held multiple board-level roles for leading industry names like NBCUniversal and Mind Candy. He started the company during lockdown in 2020 from his living room. Three years on, it's an eight-figure business. Here he speaks to CEO Today about his journey, the challenges he's had to overcome to make Toikido such a huge success, and the business lessons he has learnt along the way.
In just three years Toikido has gone from being a small start-up to an eight-figure business. What would you attribute that success to and do think you need to change the formula to build upon it over the next three years?
Having been in toys for over 20 years, I was fed up working in an industry built on seasonal cycles, movie sequels and 10-year plans. The time was ripe for change and Toikido has been able to excel in delivering much-needed disruption. I think a lot of the success we've enjoyed has been the result of our "action". In business it's easy to get lost in the weeds, but from day one, we've always aimed as a company to be big, bold, and focussed, as well as doing our best to prioritise the right things.
Our commercial secret is "speed". Given kids' play patterns, their attention and loyalties rapidly change, so moving at the "speed of culture" is crucial. I'm proud to say that we recently went from signing a deal to getting product on retailers' shelves in just five months. Our competitors would see it as an achievement having a contract signed in the same period of time.
Naturally, our "formula" will be tweaked over the next three years, but if anything, we want to move even faster. As such, our challenge is to remain lean, nimble, adaptative and well clear of the weeds! Thankfully I've surrounded myself with a small but amazing team, which is mainly composed of former colleagues I've met throughout my career. It's great because we're all good friends and I know from experience they're the best at what they do, so I'm quietly confident we can exceed expectations further!
The Toikido team is an eclectic mix of Grammy and BAFTA winners, inventors, investors, social media and tech experts. What binds you together and how are you able to work together so effectively?
Firstly, I want to work with people I like, admire, and inspire. We're a creative studio – creativity comes from all angles. Our art director Anthony had been a freelance artist for 30 years. Toikido is his first "proper" job but his output (and input) is genius. Four members of the team I worked with previously at Mind Candy – it's like getting the band together, but this time round, we can just focus on playing the hits and managing ourselves…
Jeff, our creative director, has run gaming studios, and as such, has brought many fresh gaming studio principles into the dusty "toy" world – I had never heard of "scrums", "sprints" and "vision keepers" but agile management methodologies work, and we use them daily at Toikido.
Secondly, I want Toikido to not just be a fun place to work, but somewhere our team can really flourish. We don't have hierarchies; we're a team and that means working together and supporting each other. As part of that, Toikido as a company will always look to show its support for the team's hard work in creative ways that large corporates wouldn't even consider. Little gestures really add up and bond us together, such as the time we sponsored one of our team's children, so the entire family could join her at an overseas dance competition she was representing the UK at. Memories like this are worth more than a gym pass or a ping pong table.
Lastly, what binds us together and gives me the most joy, is seeing our projects come together. Watching an idea move from a sketch into a full-steam global IP in terms of toys, books, games, and content, which I know my kids will enjoy, gives me a real sense of delight and accomplishment. I love what I'm doing and think that shows in what we do as a company.
You've previously held high-level roles at companies such as Mind Candy and NBC Universal. What lessons did you learn from them that you apply to how you run Toikido and is there anything you do wholly differently?
Two very different experiences. Mind Candy on reflection was a real rollercoaster but an amazing ride. One key learning from Moshi that I've bedded into Toikido, is that we need to have more than "one" offering in the mix. Hence at Toikido, we currently have "seven" of our own IP offerings in the works. Also, we always keep in mind our mantra that "Turnover is vanity, profit is sanity"! It's a sensible yardstick to abide by.
Looking back, I'm glad I did the NBC Universal role… I "survived" eight months and scratched my "big corporate" itch, but ultimately it was not for me. Though I did learn a lot about processes and running some big projects like their Minions merch, which was an invaluable experience for launching Toikido. I also met some amazing partners, many that we are now working with.
How would you describe your leadership style and how would you say it has changed over the years, if at all?
Toikido has a fairly flat structure because our company emphasises a "we're all in it together" mentality, rather than a hierarchical approach, which can inhibit people from supporting each other. After all, they're more focused on climbing the greasy pole of self-advancement.  When people enjoy camaraderie, they genuinely become a team, who empowers each other to work harder, smarter and with passion.
I've made sure to set out my own values clearly and hopefully lead by example! Family first, always. Mental health is vital. Take time, take breaks. Find the path of least resistance. Also do not have things in your work diary that bring you anxiety or worry. Finally, be prepared to learn from everyone. My son recently talked me through his YouTube analytics and explained how his engagement differs depending on such things as when it's posted, the first few seconds of content and even the thumbnails he uses. As the saying goes, "Anyone who stops learning is old, whether at twenty or eighty."
Serial entrepreneur Gary Vaynerchuk is well known for taking early stakes in companies such as Facebook, Twitter, Coinbase and Uber. He also recently joined the board of both Gymshark and Toikido. What is it about Toikido that has attracted Vaynerchuk's interest and what does he bring to the table?
I was connected to Gary via a friend, and we gelled straight away. He asked Toikido to help him with his VeeFriends project and wanted to invest in what we were doing. He sees the value in creativity, content, speed and new ways of doing old things. He has been a great investor and is there if we need him. I've learned from him as a leader and am proud to be associated with him – his whole mantra about kindness and empathy is laced into the DNA of Toikido.
What is your view on technology such as ChatGPT? Are you excited by how it will impact the entertainment industry and do you have any concerns about how it will change the business and social spheres?
I'm excited by it and keen to lean into these emerging trends. The team has been playing with ChatGPT and we've seen some fun results with stories and narratives. Now we need to work out how it could be useful to our ambitions. Whilst I can see some natural concerns around its impact on "creativity", I think it will just make our human creatives even better than they already are.
What I can say is that any moves we make into the space will be calculated. In early 22 we dipped our toes into NFTs – but managed to pivot that project into another offering as the NFT landscape evaporated. As always, we want to be in the water and watch which waves to catch.
Are you able to share your plans for Toikido's future and what are your benchmarks for success?
We have some lofty plans for the year ahead. Our first IP "Pinata Smashlings" will be launching across a Roblox game, full toy line, book, magazine and animation series to follow. In addition, we have recently signed two of the hottest gaming IPs to create amazing toy and apparel ranges for the global market. At the same time, we're not forgetting to keep the focus on creating new IPs and actions every day. A benchmark of success will be for every kid come 2024 knowing what a Smashling is…(and owning one!)