The Importance of Branding: Why Does it Matter for Businesses?
When starting your own business, you'll want to consider how you plan to market your company to consumers.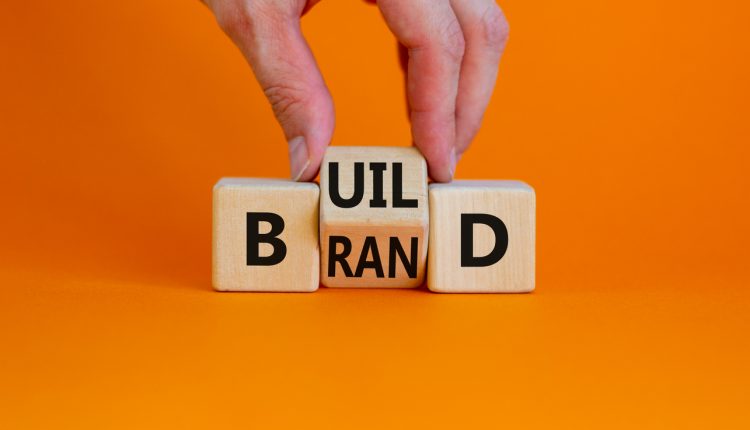 But, before you're able to successfully market your business, you'll need to create a brand that suits it. The term "brand" refers to how consumers will come to recognize your company, and the values that they associate with it. Branding is how companies differentiate themselves from one another. By coming up with a specific and unique branding strategy for your company, you can help your business stand out more from competitors to consumers. The more consistent your branding, the more customers will come to trust your company. However, coming up with a brand is no easy feat. If you're wondering how to create a successful branding strategy, read on for a breakdown of what branding is and why it's so essential for businesses. 
What Is Branding? 
Branding refers to the cumulative efforts of a company to differentiate itself from other competing businesses in its field. Branding isn't just your company name and logo – though those are important factors – it's every piece of content that your company produces, from product launches to advertisements to social media posts to customer interactions. When you maintain a consistent brand, you make your business more easily recognizable to consumers, which can help to drive sales and customer interaction. There are several different types of branding that you can utilize as a business owner, depending on the type of company that you run.
Personal Branding
As professional influencers from TikTok and Instagram have risen in popularity in recent years, many individuals have placed their focus on personal branding. This form of branding allows professionals who make a business off of personal content creation to come up with a unique personal image that sets them apart from others in their field. Personal branding is essential for those who are the name and face of their company and is used by artists, actors, influencers, musicians, and other freelancers. 
Retail Branding
This form of branding is utilized by businesses within the world of commerce to differentiate themselves from other companies that offer similar products. Retail branding can pertain to a company having a similar layout and inventory in all of its stores, as well as the look and tone of a company's website and social media presence. 
Service Branding
Popular within the restaurant industry, service branding helps to make a brand synonymous with a specific service that they offer. A big portion of service branding relies on customer interaction. You want your customers to trust that your company can provide the services you claim to offer. As such, it's essential to have a staff that upholds your company's values and positively engages with customers. 
How Do You Create a Successful Brand? 
To successfully brand your business, there are many factors that you'll want to consider: 
Creating a Logo That Matches Your Company
One of the most important pieces of any branding strategy is coming up with a logo for your company. When creating your company's logo, you want to make sure that the image that you're using correlates well with your company's name and the products you offer. In addition to this, you'll want to consider the colors and fonts that you use in your logo, as they'll set the tone for your company's brand. 
To create a logo that stands out, you might want to consider using an online logo maker. Simply input your company's name, answer a few questions regarding color and font choice, and voila! You can have a unique logo for your business in minutes. You must choose a logo for your company that will fit in all settings, meaning that it will look good on your website, social accounts, emails, and physical products. 
Stay True to Your Company's Values
To create a lasting brand image, you're going to want to consider the values that your company ascribes to. They're the pillars that you founded your business on, the reason that you wanted to start your company in the first place. When developing your brand, try and choose a few words that you think correlate to your company's values. From there, you can find ways to work them into the messaging of the content you make and help to create a consistent brand image. 
In Conclusion
Branding is an essential component of the success of any business. It helps to build awareness for your company and differentiate it from other businesses. As your brand continues to grow, it will also help to build trust amongst consumers. You can work to develop a successful brand by creating a strong logo and making branded content that ascribes to your company's values. In what ways do you think branding helps businesses thrive?