Is Online Therapy a Legitimate Industry?
Psychotherapy services that are delivered over the internet are rising in popularity.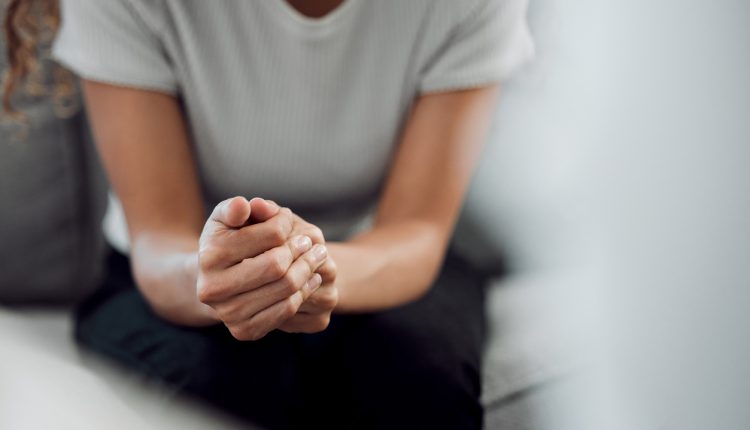 This mode of treatment, which pairs people with clinicians, often through live video sessions, has witnessed a phenomenal rise in the last couple of years and is here to stay.
The growth is attributed to several factors, but mainly due to the rise of Cognitive Behavioral Therapy (CBT), which has become an essential tool for the treatment of a wide range of emotional challenges and other mental health conditions. CBT is ideal for long-distance treatments, as it's quite short and relies heavily on self-work, to begin with.
Global online therapy services market
The global online therapy services industry is a highly competitive and emerging market, highly influenced by the presence of both established players as well as emerging ones.
These vendors will adopt growth strategies like launching new products, services, and acquisitions to expand their offerings and garner a chunk of the market share.
A Technavio report, which uses analytical tools and primary interviews, has predicted that the online therapy services market will grow by over $9.31 billion, between the period of 2021-2026, at a CAGR of 27.70%.
The rising consumer demand for online therapy services, which has been further fuelled by the high penetration of tablets and smartphones has also aided in the acceleration.
Online therapy concerns
Though the fledgling industry continues to grow, there is a cause for concern with some of the companies which offer these services, especially when it comes to patient confidentiality.
Additionally, some insurance companies may not cover online therapy, while some states may allow out-of-state providers or outsiders, apart from showing apathy in a crisis. Other apps show discrepancies between claims and practice.
Prioritising growth, even at the expense of cutting corners on the way, has become a common mentality among online mental health providers, an area of medicine that is in desperate need of some innovation.
For example, BetterHelp, an online therapy app that prides itself on making professional counseling accessible and affordable, found itself amid controversy when users got furious when paired with 'sketchy' therapists.
Despite explanations offered by BetterHelp founders, content creators ceased their partnership with the company and the online community has become very suspicious about using the platform.
This scandal is further proof of how the prospect of a juicy partnership can jeopardize the mental health of millions, and in some cases extremely young followers. To this day, BetterHelp is still considered one of the top U.S. providers, and its reputation influences the industry as a whole.
Even for prominent startups like Done, which promises remote treatment for everything from insomnia to ADHD, the shine is beginning to wear off.
Mental health professionals, who are still active in providing care, when asked to remain anonymous, all had common complaints like, either appointments were too short to properly assess the problem, clinicians were overworked or drug prescription policies were not rigorous enough.
Talkspace, another chat-based therapy platform has been under the pump for several ethically questionable practices. Internal emails and interviews with anonymous therapists working with Talkspace reported troublesome findings.
A recent class action suit filed on March 1, 2023, by plaintiff Naomi Weizman against Talkspace inc. in a California federal court alleges that Talkspace accepts new patients, even though it doesn't have enough therapists to meet their mental health care needs.
This is an act of deceit, she says, against customers, making them believe that there is no shortage of virtual therapy professionals and that patients will be promptly matched with a provider when there are no suitable therapists to treat them.
While Talkspace promises a match with a therapist for a new patient within 48 hours, many therapists are forced to wait for weeks, and even then they may not get the right fit.
The lawsuit further questions why the company doesn't have enough staff to meet demand but continues to use dark patterns to trick users into paying costly subscriptions, regardless of whether a therapist is available or not.
All of these come to show the risk involved with turning to publicly traded startup companies to provide health services of any type. There is an inherent contradiction between the company's desire to grow at all costs and the well-being of the patients. As such, more active regulation should be in order.
Senators question patient data privacy practices
In letters to BetterHelp and Talkspace, a group of three U.S. Senators have urged these top mental health apps to come up with answers on the privacy practices of their patients, following reports of data collection and dissemination.
The letter further asked for clarification, whether the patient's health data which was being shared with third parties was with the patient's consent, and if yes, how and why it was being done.
The Senators pressed for clarity on the type of data shared, the method used to protect this data, and the method by which they inform the concerned patient of the privacy risks involved with data security.
What lies ahead?
The surge in the adoption of smartphones, all over the globe, ease in internet connectivity and the growing competitive lifestyle of long working hours, which will lead to a rise in stress-related issues, will further fuel the growth of the online therapy industry.
Accessing delivery of mental and behavioral health treatment, whether in-person or through a virtual mode, will ultimately depend on the choice of the user.
That being said, online therapy and face-to-face interactions should not be treated as two opposite forces pitted against each other, rather they should be seen as two sides of the same coin, with the sole object of providing help to those who need it most.