How To Get A Loan Approved
Personal loans are a beneficial financing option that will allow you to borrow a specific amount of money from a bank or another lender.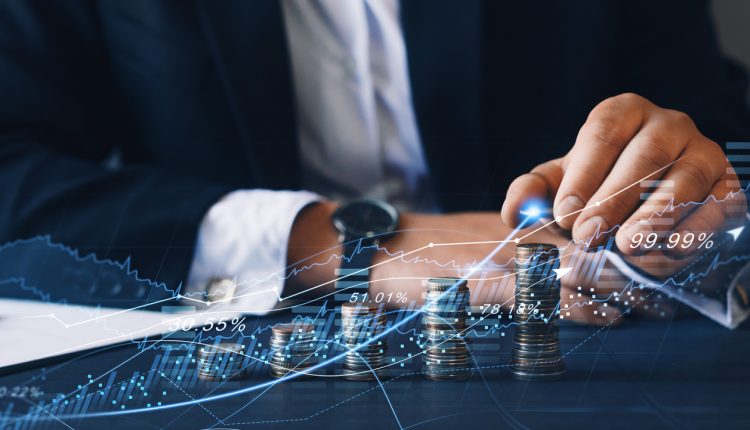 Applying for a loan can be a grueling process. Upon applying for a loan, it will be reviewed to determine whether you are eligible. As a result, it is crucial that you correctly fill in your loan application to increase your chances of being approved. 
These top tips can help you to get a loan approved by a lender. Click here to find out more about easy secured loans.
How To Get A Loan Approved
#1 – Improve Your Credit Score
For the majority of lenders, a person's credit score will massively impact their ability to secure a loan. A credit score refers to a three-digit number that represents the receipt reliability of an individual. The score can be anywhere from 300 to 850. 
This score will be based on a credit report, which will provide information like the amount of debt that you have and your history of repaying debts. If you have a high credit score, lenders will perceive you to be a low-risk borrower. Meanwhile, if you have a low score, lenders are much less likely to approve your loan, as you may not be able to repay it.
Simply by making some small changes, you can improve your credit score. For instance, you should ensure that you are regularly making payments on time. You should also be responsible for your spending. 
#2 – Find The Right Loan
There are lots of different loans out there for you to choose from, such as personal loans, secured loans, student loans, and business loans. These loans are often based on what you intend to do with the money. For example, student loans are only relevant for people who are using this financing to support their studies.
Before applying, it's recommended that you research the different types of loans available. This way, you can find the one that is best suited to your situation. 
#3 – Review Different Providers
There are lots of different loan providers, so it is best to find the best provider to raise your chances of getting approved.
By comparing different providers, you can ensure that you meet the right eligibility criteria. For instance, some lenders will focus on providing loans for people with bad credit. Some providers will have criteria regarding the age and income of the applicant. 
If you do not meet the eligibility criteria of a provider, you are unlikely to be accepted for a loan. As a consequence, it is best to simply find a provider who offers criteria that you can meet. 
#4 – Provide The Required Information
One of the reasons why loan applications are considered an arduous process is that you will have to provide a large amount of personal information. Aside from more obvious pieces of information, such as your name, address, and date of birth, you will also need to provide more detailed information relating to your finances. 
For example, you must provide details about your job title and income. In addition, applicants will also need to prove their identity by offering documents like their passports or driver's license. 
#5 – Ensure That You Can Afford The Loan
Lenders will be unlikely to accept applicants if they have concerns about whether or not they can repay the loan. Many lenders will review your income to determine an individual's ability to repay it.
Moreover, a lender may take into account the amount of debt. After all, if you are having to repay debt, you may not be able to pay back the loan. To ensure that you can repay the loan, you may need to do some research into your financial situation.
If you cannot afford the loan, you may need to adjust the terms. For example, you could extend the repayment date, which will reduce the monthly repayment for your loan. However, this will mean that you will need to pay the loan over a longer period. Due to interest fees, you can end up having to pay more money overall. 
#6 – Consider Why You Want A Loan
Many providers will ask applicants why they have applied for a loan. Though this may not be their main concern, this can nonetheless impact your ability to be approved. 
When answering this question, honesty is the best policy. Honestly answer your motivation for seeking a loan. Common reasons will include getting married or purchasing a car.
#7 – Thoroughly Review The Application
Once you have provided all of the necessary information, you should double-check the loan application. This is because even just a minor mistake, such as a spelling error, could result in your application being rejected by a lender.
To avoid this, you should thoroughly double-check the application. This will include inspecting personal information, like your address. After you have conducted an extensive review, you can finally submit your application. 
Final Thoughts
Loans can massively improve your financial situation. Unfortunately, it can be hard to apply for a loan, as applicants can be rejected for a broad range of reasons. By using these top tips, you can maximize your chances of being approved for a loan.