Funding New Projects – Will Cheap Money Be Hard To Come By in 2023?
Low-interest rates are great news for borrowers, and for years people have had access to cheap money, but the Financial Times has reported that the end of cheap money has already arrived.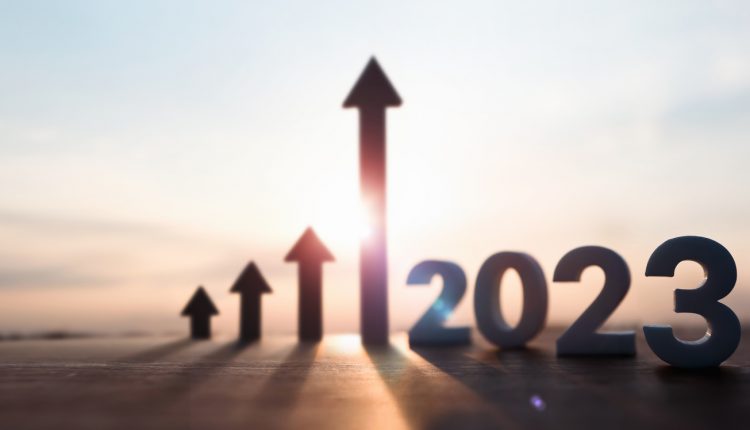 Low-interest rates are great news for borrowers, and for years people have had access to cheap money, but the Financial Times has reported that the end of cheap money has already arrived.
The end of low-interest rates and easy borrowing could be bad news for those involved in real estate projects unless they can find alternative capital.
High inflation and rising interest rates make borrowing less attractive, and harder to pay back. A high-interest loan will also cut into potential profits from a house flipping project, or construction.
What are the good points, and the bad, of cheap money?
Cheap money can be beneficial for some people while impacting others negatively. If interest rates are set low, then loans are easier to repay, but savings accounts see fewer benefits.
When cheap money is available, it can be highly useful for borrowers who want to consolidate debt. For instance, a credit card with an introductory offer of 0% for 12 months could help someone pay off existing debt.
Cheap money means low-interest repayments on loans and credit, but this is also bad for investors and savers. Low-interest rates impact saving accounts and investments negatively, so cheap money is not always desirable.
And, cheap money was partly to blame for the housing bubble that led to the Great Recession, along with lax lending criteria.
Now though, interest rates are rising again, and this could lead to a rise in private lenders for real estate projects as borrowers search for cheap money.
What are the standard ways to fund real estate projects?
Fixing up a home and flipping it is a popular, and practical, way to enter the real estate industry. The key to being successful in flipping houses is being able to identify properties that can turn a profit.
If you needed to borrow money for a house flip then you would have to show a lender the ARV or after repair, value to prove it's a worthy investment. Other real estate projects can involve much bigger loans, and banks might be far more cautious about lending, but there are several options for borrowers for RE projects.
Hard money
These loans are essentially designed for real estate projects as borrowers can leverage their property against the loan. Hard money loans tend to have higher than average interest rates and come with points and other fees to consider.
But, hard money loans have advantages over traditional loans as individuals with bad credit can still be approved for one. And hard money loans are usually short term so they are ideal for a real estate project needing a quick cash injection.
Private money lenders
Similar to hard money lenders but private money lenders are more likely to be an individual rather than a business.
A private money lender might very easily be a family member or friend, and interest rates and terms can all be negotiated. A private money lender might be a source of cheap money in some circumstances, but they take a big risk so you may have to leverage your property to secure a loan.
Private money lenders might represent the best possibility of obtaining cheap money now if you can negotiate suitable terms for both parties.
Conventional loans
Most people obtain personal loans through traditional banks. Conventional loans have benefits including lower interest rates for anyone with good credit scores.
But, conventional loans can be harder to obtain for real estate projects.
You would need to prove to a conventional lender that your project represented a sound investment, and you'd need good credit.
Traditional loans tend to have the lowest interest rates when compared to bridging loans or hard money.
Cash-out refinance
Anyone who already owns property with a mortgage can approach their lender for refinancing.
Refinancing means taking out a bigger loan to cover your existing mortgage while leaving cash over to use for other purposes. This refinancing could help you to see your real estate project over the finish line.
Refinancing is being used by businesses to tackle rising inflation, because you can switch to a fixed interest rate on your new loan avoiding any future rises.
Investors/partnership
One way to avoid the search for a cheap money would be to find a partner or investor instead.
Bringing in a partner or investor would mean sharing the profits of your project, but you wouldn't need to take out any loans.
One of the key steps to starting a property business is obtaining capital, and an investor could help here without you borrowing money or worrying over rising interest rates.
Home equity line of credit
Another way to use the equity in your home is to take out a HELOC. This will give you a line of credit secured against your home that can be used on your real estate project.
Is there such a thing as cheap money for real estate projects now?
Debt is at record levels and has been fuelled by years of easy borrowing and cheap money. Interest rates are rising all over the world, and the end of cheap money appears to have arrived already, although 0% credit card offers are still available, mortgage rates are rising again.
Anyone investing in real estate in 2023 is going to borrow smarter if they want to find an alternative to cheap money and easy credit.
Banks offer competitive interest rates on loans to people with great credit ratings. If you can obtain one of these loans then this could work for your real estate project.
In a high-inflation environment, fixed-rate loans are stable and they are good for budgeting if your loan is needed for the long term.
However, private money lenders are the best option for anyone with bad credit. If your real estate project is sound and a healthy profit is going to be made, you could negotiate with a private money lender to obtain low-interest rates.
Are interest rates going to rise again in 2023?
Unfortunately, it doesn't look like interest rates are going to drop shortly.
In February, the Federal Reserve once again hiked interest rates. This time the Fed added 0.25% to take the rate to 4.75% to fight inflation.
After the Fed pushed interest rates up by a quarter point, experts were quick to report that more rises should be expected throughout the year. Accurate predictions are hard to make but if the Fed continues adding a quarter-point raise then 5.25% might be the end-of-year interest rate.
If the Fed believes that further raises are needed, then rates could reach 6% or go even higher.
Summary
So, cheap money; is good for borrowers, bad for investors, and possibly not available for much longer.
Inflation is still high although the IMF has predicted that the peak has already been reached. Yet interest rates are still being hiked to help fight high inflation. This means borrowing while still cheap in some ways, is no longer as it was in the last decade.
Anyone involved in a real estate project is going to have to widen their borrowing options, and private money lenders may be the best option for cheap money now.