Five Best Practices on How to Protect Cloud-based Data in 2023
Cloud technology has been a game-changer, and since it's so convenient, its number of users will only keep rising. However, this means that there will be more threats as well.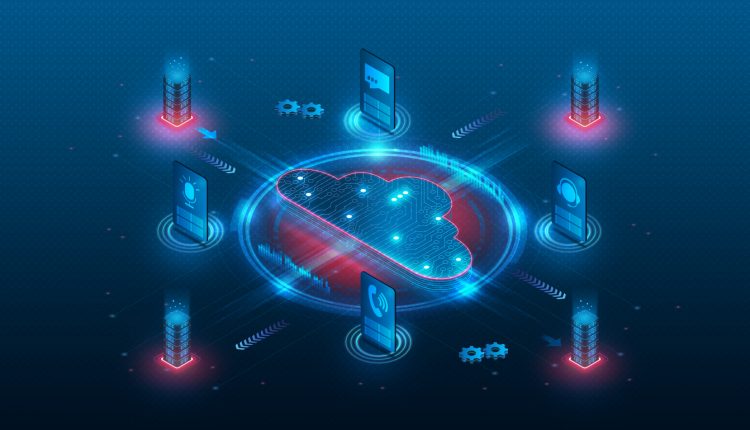 Cloud technology has been a game-changer, and since it's so convenient, its number of users will only keep rising. However, this means that there will be more threats as well.
If you have a lot of information in the cloud, you're automatically at risk of suffering an attack. However, you could prevent them and deal with them if they occur.
To do that, you'll need to know the basics and understand the best practices to engage in if you want to ensure your information is safe.
What Exactly Is Cloud Security?
Cloud security consists of all the policies, procedures, and technologies that keep your cloud data safe. 
Even though cloud companies spend a lot of money on their services, you must also do different things to ensure that your data is safe at all times.
Cloud data protection strategies allow you to keep your information safe from unauthorized access, cyber-attacks, ransomware, and more. There are different models and postures to do this, and here are some of the common ones:
Shared Responsibility Model
It's one of the most common alternatives when it comes to data protection for cloud environments. In this case, the model shows both the provider and the client what their responsibilities are. 
Responsibilities are for both the provider and the client, and their division depends on different factors, including the service you choose. Plus, you'll probably have to pick different strategies to protect everything you store in the cloud.
Zero Trust
The zero-trust model is also immensely famous due to its effective framework. It consists of emphasizing the verification of every user, treating them as though they're unknown.
Being able to access information on the cloud will depend on who's the user, so they'll have to verify their identity. The model will scan the device they're using too.
Defense in Depth
In this case, data protection in the cloud relies on multiple layers of controls, which are safe against many different threats.
When you choose this model, you can put security controls in different places, including data layers, networks, applications, and more. 
The goal of the defense-in-depth model is to provide you with multiple layers of security. Therefore, they will defend your data against any potential threat.
Cloud Access Security Broker
Lastly, the Cloud Access Security Broker is a cloud-based data protection model that sits between your organization's infrastructure and the service provider you choose.
Generally, the CASB will act as a gatekeeper, ensuring that no unusual activity occurs and guaranteeing hackers won't pass through. With this model, you can identify security incidents, reinforce access controls, stop data loss, and deal with many other problems. 
Common Cloud Security Risks in 2023
Technology keeps advancing, so security risks are becoming more dangerous than ever. Here are the most common ones to deal with in 2023:
Cyber Attacks
Unfortunately, there are malicious people out there, and they may want to get hold of your information to sell it, leak it into the Deep Web, or ask for ransom. Protecting your data against this is essential.
Misconfigured Services
Even the best companies can accidentally make mistakes. When this occurs, your data could be left out in the open, and anyone may have access to it if they're on the internet. 
Misconfigured services could leave your infrastructure exposed. Therefore, working with the best Microsoft data protection manager is essential to protect your systems. 
Insider Threats
It can happen when users or employees inside your organization have access to sensitive data and they try to use it for harm.
Data protection for the cloud is essential, particularly when it comes to insider threats. It guarantees that your information will stay safe and that people who try to use it against you are exposed.
Compliance and Regulatory Problems
On some occasions, Microsoft 365 data protection for your cloud services fails. Consequently, you may accidentally not be able to comply with standards and regulations. 
Abiding by the rules is essential when you want to run a successful business. Therefore, hybrid cloud data protection is a must to avoid potential issues and keep your systems up to date with technological advances.
Third-party Threats
Lastly, threats can come from third parties as well. Data loss protection in Microsoft includes monitoring these services and guaranteeing they cause no harm. 
Five Best Practices to Guarantee Cloud Security
Even though securing your company's systems is a very challenging job, you can do it when you engage in the best practices possible. Here are the top five alternatives to consider:
Use Strong Authorization and Authentication
Cloud data protection strategies almost always include authorization and authentication options. They're an essential part of keeping your data safe. 
In this case, you'll have to prioritize access control, sturdy passwords, and multi-factor authentication.
Implement Encryption
You can also try useful encryption methods. They consist of coding data so that only specific people can read it. 
Encryption is a crucial aspect of data protection in the cloud because it allows you to keep some information away from the eyes of unwanted snoopers. At the same time, it lets you control who has access to it.
Test for Vulnerabilities
You shouldn't wait until problems arise to protect yourself against them. On the contrary, if you want to keep your company safe, you must regularly scan for irregularities and fix vulnerabilities as quickly and effectively as you can.
Implement Alerting and Security Monitoring
Alerts are essential when you're keeping your cloud information safe because they allow you to quickly deal with threats.
Instead of waiting until the threat takes hold of your sensitive information and uses it against you, you can quickly detect it and take a course of action.
Regularly Back Up Data
The last option on this list is probably the most obvious one – you have to regularly back up your information. If there's a security breach, you won't lose it. 
Keynote Takeaways
Enterprise data protection for Microsoft is essential for any business because breaches could cause you to lose a lot of sensitive information. Engaging in the best practices allows you to prevent issues and deal with them as soon as they arise.