Exclusive Interview with Gal Ringel, CEO of Mine Privacy Ops 
Data privacy protection and ownership have been ongoing issues over the last several years.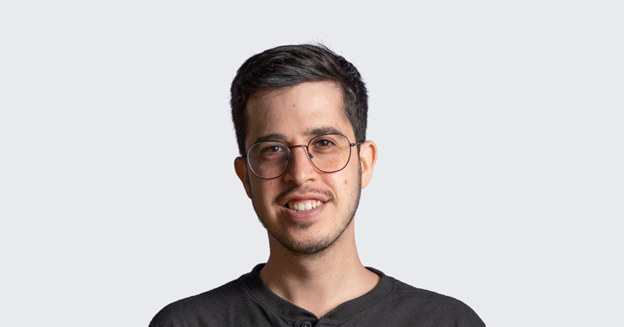 With new regulations and megatrends emerging, global organizations are relentlessly hunting for the most cutting-edge solutions to protect not just their company's data, but also their customers. Today, organizations have to strictly abide by the European Union's General Data Protection Regulation (GDPR) and the California Consumer Privacy Act (CCPA), which aim to provide individuals with greater control over their data and establish clear guidelines for how organizations can collect, use, and share this data.
We had the opportunity to interview Gal Ringel, Co-Founder and CEO of Mine PrivacyOps, a data privacy platform that empowers brands to continuously optimize their regulatory posture and improve customer relationships through respectful and compliant data transparency, consent, and control. Gal talks about the glaring industry gaps that led to the foundation of Mine, its technologies, and how their team helps companies to maintain transparency and build trust with their customers around data privacy.
Mine is composed of a team of innovators with technological, entrepreneurial, and creative minds with extensive backgrounds in cyber, data privacy, and consumer companies. Can you talk about the importance of having a diverse team in a company, especially in the data privacy ecosystem?
Data privacy is such a complicated industry because there are all the technical aspects of building the actual elements as well as different data regulations around the globe that you need to stay on top of and incorporate into a product. 
Traditionally those challenges have been difficult even for companies to communicate internally, so you can imagine how hard it is to be transparent with customers about these things. So yes, we must get people with different backgrounds and expertise so they can share that knowledge with the team and make the overall picture clearer for everyone.
What were some of the industry gaps that you've noticed that led you to the foundation of Mine? How did each of your team member's expertise help in the company's inception?
There simply weren't a lot of data privacy platforms that took advantage of automation and could get up and running quickly. Companies serious about compliance and data privacy, shouldn't have to spend months waiting for a solution to start paying off. 
Both Gal Golan and I have a background in the Israeli Army and Cybersecurity, so from a technical perspective we're well equipped in building the platform and keeping data protection and security top of our minds. 
Kobi Nissan, our third co-founder, comes from a great background including product management and time in the global B2C company King, so he has always brought incredible design know-how and intuition on how to make the product the easiest to use and most beautiful in the industry
How does Mine PrivacyOps differ from other privacy management solutions in the market?
I know there are a lot of great privacy professionals working in the industry, but firstly, our team is the best around, so that sets us apart. The Mine business platform is really special, too. 
It's the only data privacy solution available that has experience in the consumer market, so we've been able to build in all these amazingly simple and intuitive ways to handle very complex processes that other platforms struggle to simplify.
The foundation for that is how we uniquely approach data discovery and classification, where we use our Email Navigator technology alongside traditional data discovery methods to find around 95% of systems within a day, whereas traditional tools alone might find 40-50% or take weeks to finish. That makes an enormous difference when a company is creating a data map.
Can you walk us through the process of how a company would use your platform to manage its privacy obligations? How does your technology work?
We offer 3 main services: data mapping, DSR handling, and consent management. 
On the Mine portal, for DSR handling, you'll need to connect a company email address to receive the requests, but from there, any requests will come in automatically and you'll have options on how to handle them and email templates to respond quickly to users. 
Our Email Evidence feature locates the type of interaction your company had with an individual to help point you in the direction of where their data would be, and when you integrate Mine with a particular SaaS system, DSR handling for data within those systems is then automated. 
Data mapping is perhaps our most comprehensive feature because creating a data map is so tricky that we've put a lot of focus on doing it right. We've managed to automate and improve the process to the point where you can get a comprehensive data map of your organization much quicker than it took to do it manually. 
We use continuous data classification and smart data sampling with our system's AI to accurately predict what types of data likely reside in which systems and those capabilities combined with our Email Navigator help discover and classify around 95% of data sources. For any data source where you need more clarity, we have no-code integrations with hundreds of the most popular SaaS platforms, so you can get detailed views of your most used systems, for example.
And because this technology is always running, the data map is fluid, so when employees sign up for new systems they will be picked up and added.
Consent Management is also very flexible, as we let companies choose what their consent banner says and categorize cookies so they are transparent about data processing activities with their users. 
Can you discuss some of the challenges that companies face in complying with privacy regulations and how Mine PrivacyOps helps to overcome them?
From talking to companies about these problems every day, I think many have trouble with data oversight and setting up work processes to make privacy-related tasks easier. Many of these data regulations have been passed in the last 5 years or so, so there is not a lot of history on how to handle modern data compliance smoothly. 
A big reason why is the lack of easy-to-use tools, which is where we hope to fill the need and help companies fulfill these tasks so they can adopt a perspective on compliance as less of just a legal necessity and more of a holistic, company-wide approach. It's hard to get people from other departments to buy in if handling a DSR request takes 30 minutes or if nobody has an idea of which SaaS systems the company is using.
How does Mine PrivacyOps help companies to maintain transparency and build trust with their customers around data privacy?
For a company to have a successful privacy program, one that is active rather than reactive, the whole company, especially the leadership, needs to buy into the value of data privacy. That should be easy, given how important the issue is to most consumers. 
Once you have that buy-in, you can pass that on to the customer. Having clear consent banners where people can easily say no to data processing, keeping an organizational data map so you can enforce data minimization, and being quick and easy to work with when customers send DSRs, all of those work toward building a culture of trust with your users. 
If you're being upfront with them about data usage and policies, they'll know you aren't misusing their data or selling it to any third party that wants it, so people will build those positive associations with your brand. Companies with dishonest data privacy practices damage their brand, but we also want to prove that a positive data privacy experience can do the opposite, it can help empower a brand.
How does Mine PrivacyOps plan to continue innovating and expanding its offerings in the future? What other products and solutions can we expect from Mine?
Our team is so great because we're able to stay agile and constantly add to the product, incorporate feedback from users, and push the boundaries of what a data privacy platform can be. We constantly monitor new data regulations to make sure new features and capabilities align with requirements, and to continue making the system even easier to use for companies of any size and industry. 
Without spoiling too much, we're investing heavily in features that will make cross-departmental communication on data privacy smoother as well as further AI and ML advancements to relieve pressure on privacy professionals and make sure they can do their jobs without much assistance from engineering and IT.