8 Key Ways to Kickstart The Marketing of Your New Online Business
When it comes to digital marketing for your new business, there is a wide range of channels and strategies available to choose from.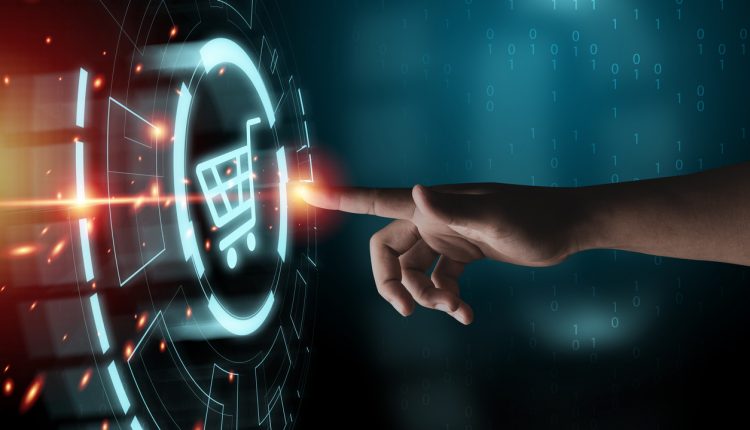 This can make the work of promoting a new brand online exciting yet also daunting and challenging.
However, online marketing is essential for the success of a new business because it helps to reach the desired target audience, produce sales or leads that convert, and build brand awareness which will launch your new business forward and get it off the ground.
New businesses should be able to develop a comprehensive and efficient internet marketing plan that matches their goals and contributes to the growth of the business if they pay attention to the 8 tips we'll bring you here, but ultimately your success depends on continued testing and optimisation of your marketing efforts over time.
1.   Carry Out Insightful Research On The Industry
When beginning online marketing for your product or service, it is critical to have a solid understanding of the demographics, preferences, and behaviours of your target audience. Research can be conducted in a variety of ways, including surveys, interviews, focus groups, listening to competitors on social media, and competitor analysis.
An analysis of competitors can assist determine trends, opportunities, and pitfalls in a certain industry. These research approaches can assist companies in gaining a better understanding of their industry, and competitors, which can, in turn, inform their marketing strategy and tactics as you take your first steps into online marketing. If you're looking for some good insight, check out this site.
2.   Identify Your Target Audience
Following on from the preliminary research above, to define a target audience, you must first determine the exact clientele who are most likely to have an interest in the product or service being offered. Research both demographics and psychographics, such as interests, values, behaviours, and lifestyle, to accomplish this goal.
Demographics include age, gender, location, income, and education. Psychographics include interests, values, and lifestyle. Make use of this information to develop a buyer persona, an avatar, which is a thorough description of your ideal consumer. This will assist you in customising your marketing messages, methods, and strategies to effectively reach and engage the audience you want to reach.
3.   Create An All-Encompassing Marketing Plan
Once you've got your basics in place, you can now put together a proper marketing strategy that should take into account everything from the target audience and messaging to goals, your realistic budget, marketing techniques, and metrics to measure ongoing performance.
In addition to this, you should carry out research on the market, investigate your competitors, and become familiar with your USPs. The objectives of your business as a whole should be reflected in your marketing strategy, and it should also be flexible enough to accommodate shifting market conditions.
4.   Conduct Appropriate Optimization For Search Engines
Focusing on keyword research as a new online business looking to enhance its website for search engine optimization (SEO) is an excellent way to identify the terms its target audience uses when searching for products or services like theirs.
Either conduct your research or hire an SEO expert to create a report, as these keywords will carry your business forward for years. If you have the budget, it is money well spent to have someone knowledgeable in this sector to not only determine the keywords but measure and tailor their performance for at least the first 6 months of your new online business.
Make use of those determined SEO keywords in the titles, headings, and body content of your website as well as the meta descriptions and blog posts. It is essential for the ranking of your website in search engines like Google or Bing that it loads quickly and that it is compatible with mobile devices as so many people are using them to access the internet on the go these days.
5.   Leverage The Influence Of Social Media
Connecting with your audience, growing awareness of your business, and increasing traffic to your website can all be accomplished through the use of social media sites such as Facebook, Twitter, LinkedIn, and Instagram. LinkedIn is especially important, as you are connecting with peers in your sector, so be sure to follow and reach out to them for advice and to help generate sales.
When a brand-new business first starts using social media for marketing purposes, they need to select the appropriate platforms for its target audience, develop a voice and image that is consistent with its brand, and provide content that is both valuable and engaging in order to connect with its followers.
6.   Don't Underestimate Email Marketing
Email marketing is an effective method for organisations to communicate with their target demographic and bring in new business leads. Building an email list of interested subscribers can be accomplished through a brand-new company's website, social media, or any number of other online channels.
After that, you should compose a series of welcome emails that provide an overview of the company, its goods or services, and the value proposition it offers. It is possible to keep subscribers interested and nurture leads by following up with them through tailored messaging, promotions, and regular newsletters.
Businesses should be able to evaluate what is working and what is not by monitoring email data such as open rates, click-through rates, conversion rates, and unsubscribe rates.
7.   Be Sure To Keep A Close Eye On And Evaluate Your Stats
For your online marketing efforts to be successful, monitoring and analysing your stats is necessary using a tool like Google Analytics or Monster Insights. You may acquire useful insights into the behaviour and preferences of your audience by employing analytics tools to track the traffic to your website, the engagement on your social media platforms, and the conversion rates.
This data can provide foundling companies with the information they need to make educated decisions on their marketing approach, such as modifying their messaging, targeting, or ad spending. In addition, monitoring analytics can assist uncover any problems or areas that need development, such as a high bounce rate on a specific landing page or low participation on a social media post.
8.   Consider Giving Offers, Sales, Or Discounts To Kickstart Engagement
A new internet business can effectively attract new clients and keep the ones they already have by using discounts and other types of promotions. You can motivate customers to act and make a purchase if you provide them incentives to check out your goods or services by giving them free samples or discounts.
You may, for instance, provide new customers with a discount for a set amount of time or by showing existing clients that they are valued by providing them with a special deal or discount will help foster loyalty and boost the likelihood that they would purchase from you again.
When it comes to generating attention, driving sales, and building a customer base for a new online business, promotions, and discounts can be a cost-effective method to do all of those things.
In conclusion, there are several successful online marketing tactics that new firms may utilise to construct their brand and attract clients, but as long as you have these basics nailed down you're going to get off to a flying start.  
Even a brand-new company can achieve success in the cutthroat environment of the internet marketplace whatever sector they are trying to conquer by adopting the appropriate strategy and working diligently over time.