Would Healing Revolutionised
We speak with Mike Nagel, President and CEO of Vomaris Innovations, Inc., about his company and how it revolutionises infection control and wound healing.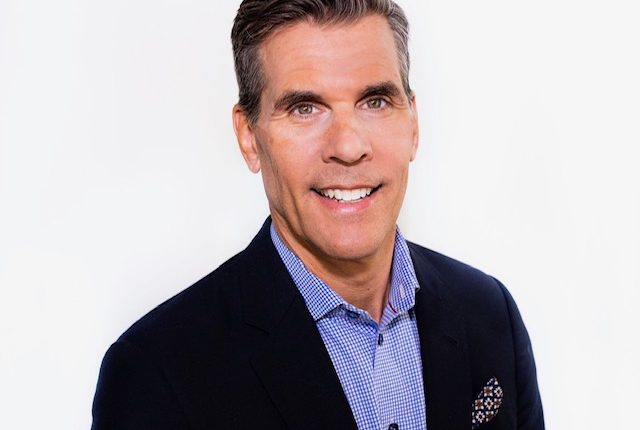 Please introduce us to Vomaris.
Vomaris Innovations, Inc. is a privately held company based in Tempe, Arizona; owned by Franklin Mountain Capital.
Vomaris's mission is to revolutionise infection control and wound healing through the delivery of microcell battery-powered electricity.
Our patented V.Dox® Technology powers a full line of FDA-cleared products that is supported by a strong base of published scientific and clinical evidence. V.Dox Technology is the only platform of its kind in the global wound and incisional care markets. It is developed and manufactured in the US by Vomaris.
The Vomaris management team is highly experienced in the medical device sector with nearly 100 years of combined medical device experience. Vomaris's Board of Directors comprises senior leaders of Franklin Mountain Capital, which is a family office based in Scottsdale, Arizona.
Tell us more about the revolutionary technology behind it. 
V.Dox® Technology embeds microcell batteries onto the surface of wound dressings. Upon activation by moisture, they wirelessly generate electricity that mimics the electrical activity skin naturally creates and uses to heal itself. This not only energizes cells across the entire wound surface, it also effectively kills bacteria. V.Dox Technology uses electricity to do its job whereas the current Standard Of Care (SOC), silver antimicrobial wound dressings, release a high volume of silver ions to do their job.
As the only microcell battery-powered technology of its kind, Vomaris's V.Dox Technology is uniquely poised to disrupt the current SOC, while seamlessly and cost-effectively integrating into existing clinical care protocols.
In addition to a strong IP portfolio, we have a large body of published evidence (26 peer-reviewed publications), demonstrating the technology's outstanding healing and antimicrobial impact.
What are some of the sector's key challenges? 
Effective wound management and healing is a universal problem that is costly, both economically and in terms of human suffering:
– Over 1.5 million people suffer each year from surgical site infections in the US alone.
– 6.7 million Americans have chronic wounds.
– Importantly, close to 80% of non-healing and infected wounds involve a biofilm infection. When bacteria shelter themselves in a biofilm coating, it protects them from antibiotics and immune system attack, making them notoriously difficult to treat.
In managing acute and chronic wounds, there are a couple significant challenges the industry's standard of care has yet to overcome: the use of potentially cytotoxic levels of silver ions for antimicrobial impact, and the ability to prevent or disrupt biofilm infections – both of which V.Dox Technology effectively addresses.
The advanced wound care segment of the global wound care market approximates $7 billion. And yet, the majority of currently available bandages and wound care dressings have been in use for nearly a century, with little to no innovation. We need to do better for our patients.
And what about the opportunities? 
For years, the antimicrobial dressings in the market have used silver ion release to kill bacteria. Where competitive silver dressings fall short is that: they aren't able to address biofilm without adding chemicals, and they have not demonstrated the ability to impact cell migration and re-epithelialization. V.Dox Technology delivers a combination of benefits that no competitive antimicrobial wound dressing can claim:
1. Using biomimicry, the microcell batteries generate electricity within the same physiologic range that wounded skin uses to drive healing (aka the 'current of injury'). This supports the skin's natural healing process and has been shown to accelerate the rate of cell migration and re-epithelialisation.
2. It is a broad-spectrum antimicrobial agent that has also demonstrated impact against antibiotic-resistant bacteria and biofilm to dramatically reduce the risk of wound and surgical site infection.
3. It delivers this antimicrobial impact without the release of high-volume ionic silver.
4. It is priced on par with silver products.
It is 510(k) cleared with broad indications for both prescription and over-the- counter uses. This affords us leverage to follow evolving market dynamics and expand into new sites of service and sales channels. We're proud to have treated over one million wounds to-date, and are currently selling in 11 countries under the brand names Procellera® and JumpStart® Antimicrobial Wound Dressings, powered by V.Dox® Technology. In addition to a single-layer and composite dressings, Vomaris also has the OrthoEliteTM product line, with shapes and sizes dedicated to the unique needs of orthopaedic surgeons and their patients.
New product development efforts are focused in four key areas where infection control and healing remain a significant challenge: Orthopedic Surgery, Sports Medicine and Trauma (with a licensing and distribution agreement with Arthrex, Inc.) burns, chronic wounds, and Hidradenitis Suppurativa (a chronic inflammatory skin condition).
What are your biggest goals and aspirations for the future of Vomaris? 
It's time to elevate the standard of care. We at Vomaris have the technology, scientific and clinical evidence, and financial strength from Franklin Mountain to enable us to make a significant difference for patients suffering from acute and chronic wounds. We believe the future of infection control and wound healing is electric.
Vomaris Innovations, Inc.
1911 East 5th Street
Tempe, AZ  85288
Email: mike.nagel@vomaris.com
Phone: +1 949 939 6776