Siyam World Maldives: Escape to Paradise
When it comes to luxurious escapes, the Maldives are at the top of many people's travel bucket lists. And there's no question why. These small islands in the Indian Ocean boast crystal-clear waters, pristine beaches, and some of the world's most jaw-dropping luxury resorts. One of them is Siyam World Maldives - a place so magical you may never want to leave.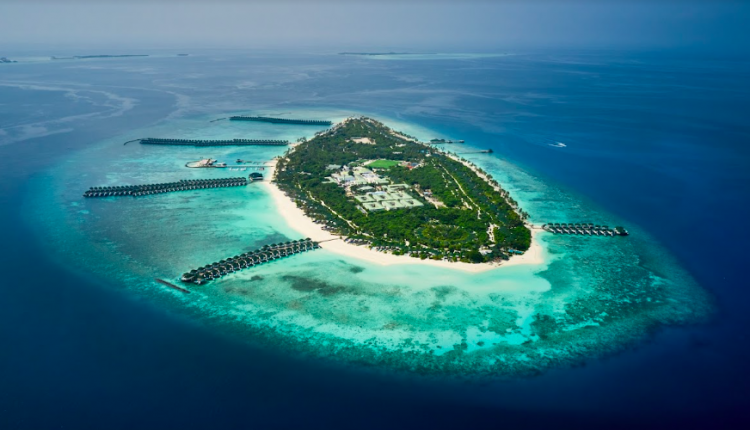 From the moment you arrive, Siyam World Maldives will greet you with a sense of tranquillity and calm and will amaze you with its breathtaking natural beauty. The powdery white sands, lush greenery and turquoise waters create a truly idyllic setting that feels like paradise on earth. The warm and friendly faces that welcome you to the resort with a glass of ice-cold champagne make you feel right at home as you excitingly prepare to settle into island life.
Located on the 54-hectare natural island of Dhigurah and Maldivian-owned, Siyam World Maldives is completely unique and offers so much more that your typical resort in the Maldives. There's a distinct element of fun and quirkiness across the whole island – starting from a truly sensational floating waterpark – the largest water park in the Indian Ocean -, through to water slides in all overwater villas, the Maldives' first horse ranch and countless events and entertainment that guests can indulge in during their stay. From live music and belly dancing nights to water aerobics and sports challenges on the beach – there's always something going on!
The resort offers guests a choice of 470 luxurious villas, each with its own pool and luxury amenities. Spread across 18 different categories and ranging from overwater villas with private slides to beachfront suites with beautiful private outdoor spaces, Siyam World Maldives offers something for every traveller.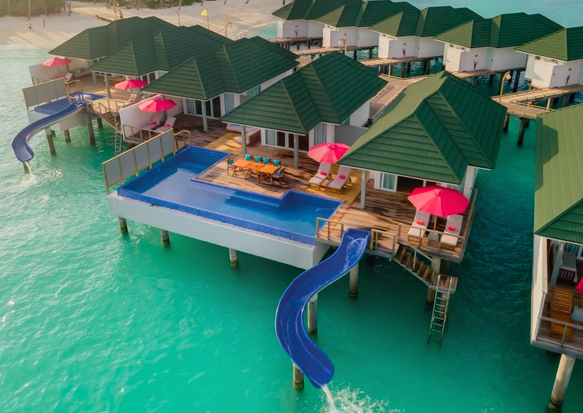 The dining options in Siyam World Maldives are outstanding too – guests can choose from over 12 restaurants and bars located on the island, each with its own unique theme and cuisine. From the contemporary Maldivian fare at The Wahoo Grill to the traditional Indian cuisine in Kurry Leaf and the Thai flavours of Takrai, there is something new to try every day. Our personal favourite was Arigato – a stylish restaurant by the beach serving up mouth-watering Japanese food. The resort also boasts a number of bars and lounges, where fun and entertainment are guaranteed!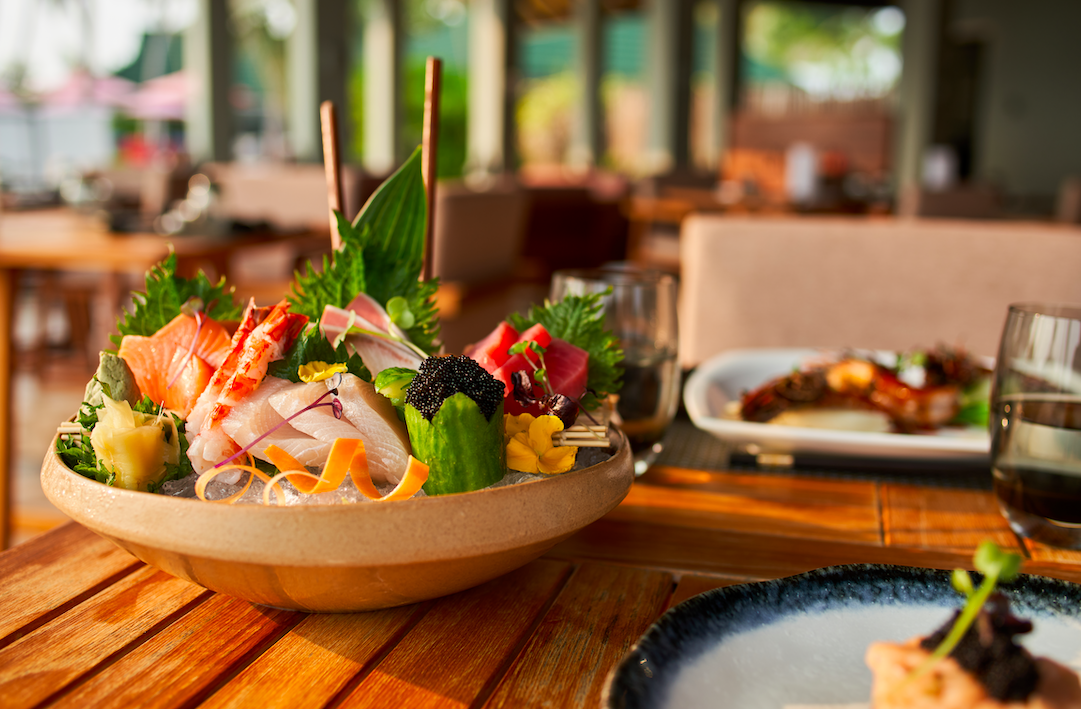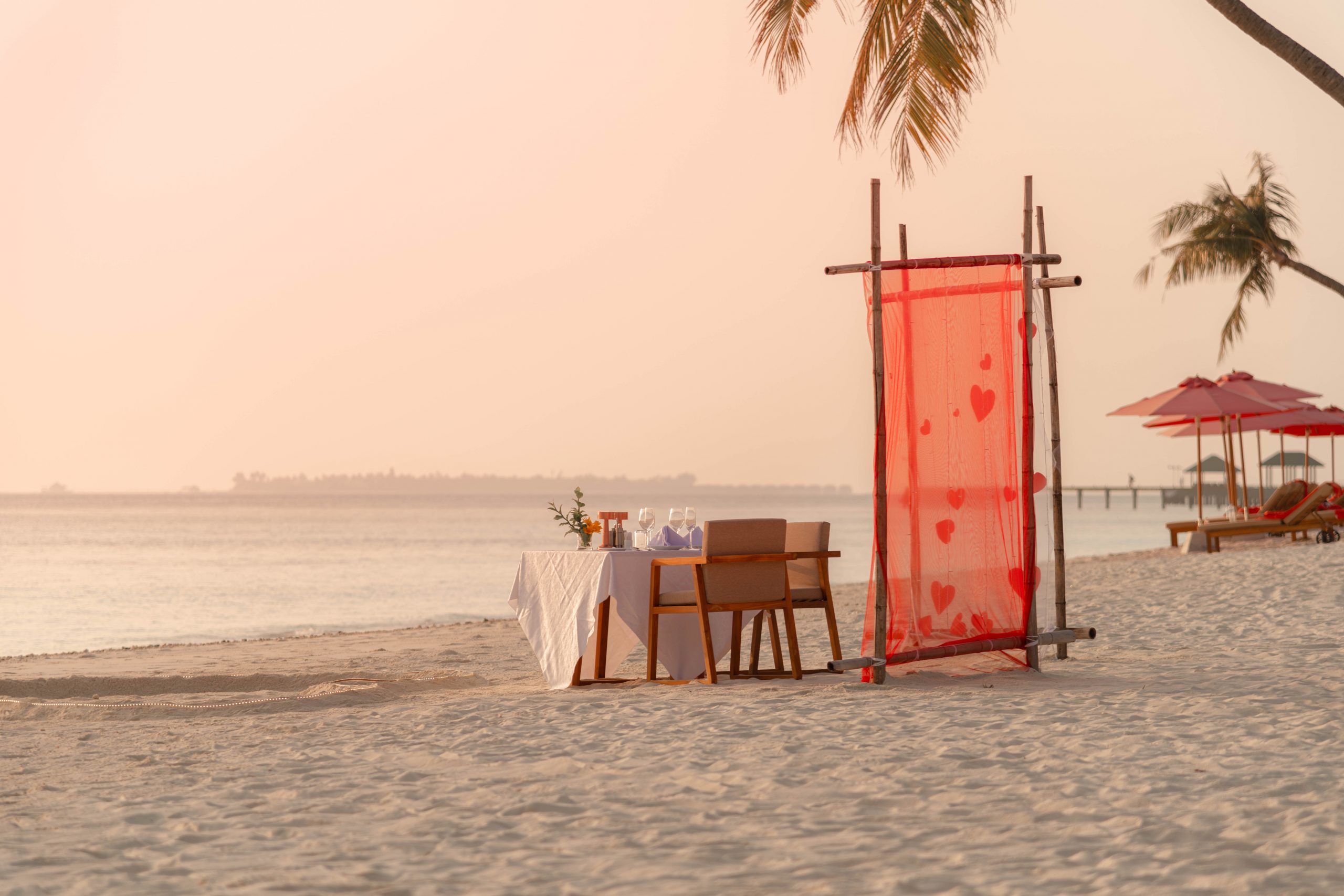 For a moment of peacefulness, Siyam World Maldives' answer is its world-class Veyo Spa which offers a range of treatments designed to relax and rejuvenate the body and mind. From traditional Maldivian massages to full-body scrubs, the list of treatments is endless.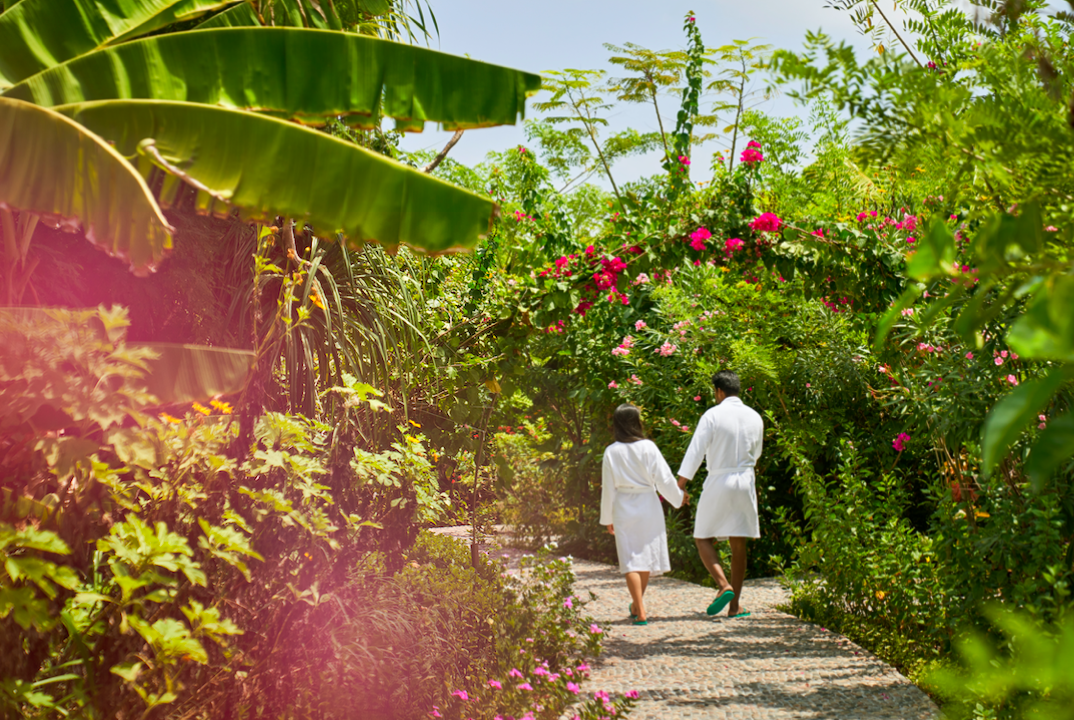 And as impeccable as all of these luxuries are, the true showstopper at Siyam World Maldives is its natural surroundings. The resort is situated in a beautiful lagoon, which is home to an abundance of marine life. Guests can explore this underwater wonderland by snorkelling or scuba diving or stay overwater and enjoy an array of water sports. Those who prefer to stay on land won't be bored for a second either, as Siyam World Maldives offers plenty of activities to keep them entertained. There's a fitness centre, a football pitch, a recently opened padel tennis court and so much more!
For more information and to book your stay, visit: https://www.sunsiyam.com/siyam-world/