Singapore Budget 2023 insights and analysis: Wolters Kluwer shares market-first reports highlighting key provisions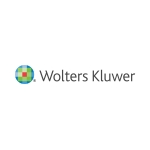 Wolters Kluwer expert reports provide real-time highlights of budget's major economic tax, accounting and employment reforms
SINGAPORE–(BUSINESS WIRE)–#CPA—Wolters Kluwer, a global leader in professional information, software solutions and services, today provided tax and HR professionals with access to two comprehensive reports.
These analyse and highlight the key economic tax and employment reforms announced by Deputy Prime Minister and Minister for Finance Lawrence Wong on Feb. 14 in the 2023 Singapore Budget which focuses on the country's efforts to build a resilient nation post-COVID, while emphasising the importance of "Moving Forward in a New Era".
Within 10 hours of the official release of the 2023 Singapore Budget, these comprehensive expert analyses were automatically made available to Wolters Kluwer clients who utilise the company's CCH IntelliConnect knowledge platform, which enables users to instantly access the latest high-quality research content with the latest commentary, legislation and rulings, wherever they are.
Members of the media and the general public are invited to opt-in to receive the Wolters Kluwer Singapore Budget 2023 – Tax Report and the Wolters Kluwer Singapore Budget 2023 – HR (Employment) Report.
Izzy Silva, Managing Director, Wolters Kluwer Tax & Accounting, Asia Pacific, said:

"The market-first issuance of these two 2023 Singapore Budget reports underscores Wolters Kluwer's commitment to providing our tax and accounting firm clients with real-time, rapid access to trusted, high-quality, accurate information and analysis that empowers them to make informed decisions on behalf of their businesses and clients."
About Wolters Kluwer

Wolters Kluwer (WKL) is a global leader in professional information, software solutions, and services for the healthcare; tax and accounting; governance, risk and compliance; and legal and regulatory sectors. We help our customers make critical decisions every day by providing expert solutions that combine deep domain knowledge with advanced technology and services.
Wolters Kluwer reported 2020 annual revenues of €4.6 billion. The group serves customers in over 180 countries, maintains operations in over 40 countries, and employs approximately 19,200 people worldwide. The company is headquartered in Alphen aan den Rijn, the Netherlands.
Wolters Kluwer shares are listed on Euronext Amsterdam (WKL) and are included in the AEX and Euronext 100 indices. Wolters Kluwer has a sponsored Level 1 American Depositary Receipt (ADR) program. The ADRs are traded on the over-the-counter market in the U.S. (WTKWY).
For more information, visit www.wolterskluwer.com/en-sg or follow us on Facebook or LinkedIn.
Contacts
PIPPA MCDONALD

Marketing Director

Wolters Kluwer Tax & Accounting Asia Pacific

pippa.mcdonald@wolterskluwer.com