Mitsubishi Electric Announces Organizational Reform Effective April 1 and Changes in Representative Executive Officers, Executive Officers and Executive Officers (Associate)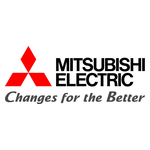 TOKYO–(BUSINESS WIRE)–Mitsubishi Electric Corporation (TOKYO: 6503) announces that an organizational reform will be conducted and a representative executive officer, the executive officer structure, and division of duties will be changed effective April 1, 2023, pursuant to a resolution passed during a regular meeting of the Board of Directors held on February 16, 2023. The Company also announces Executive Officers (Associate) to be appointed on the same date.
1. Organizational Changes (effective April 1, 2023)
(1) Reform of the Business Area management structure
In order to steadily push forward with the "transformation into a 'Circular Digital-Engineering Company' that promotes solution of social challenges through its businesses while positioning the realization of sustainability as the cornerstone of its corporate management" which is the ideal form pursued by the Company, as part of the Business Area (hereinafter, "BA") management structure that has been introduced in April 2022, the Company will newly establish "BA Strategic Planning Offices" to promote formulation and implementation of strategies of each BA, with the aim of further advancing and developing the management structure and make decisions more quickly.
For the full text, please visit: www.MitsubishiElectric.com/news/
Contacts
Media Inquiries
Takeyoshi Komatsu

Public Relations Division

Mitsubishi Electric Corporation

Tel: +81-3-3218-2346

prd.gnews@nk.MitsubishiElectric.co.jp
www.MitsubishiElectric.com/news/