Best Career Paths for BBM Graduates: A Comparative Analysis of Salaries and Opportunities
A degree in Business Management offers a vast range of advantages that can significantly boost your career.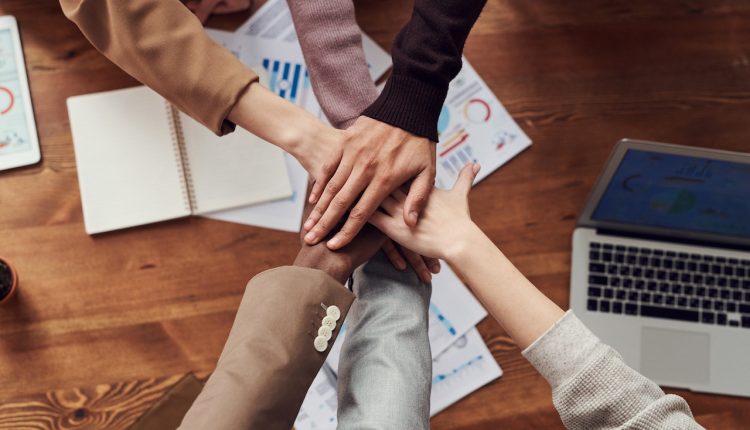 Pursuing this degree can provide you with an excellent foundation for success in the professional world. 
From developing crucial skills to networking opportunities and higher earning potential, a degree in Business Administration is an investment in your future that is worth your consideration.
If you have recently completed your Bachelor's in Business Management degree, you are probably wondering about the best career paths to pursue. In this article, we will conduct a comparative analysis of salaries and opportunities for BBA graduates.
The Job Market
A Business Management degree is great because it offers a wide range of career opportunities in fields like marketing, finance, accounting, and human resources. This is perfect for people who want to explore different career paths or switch careers in the future. 
Plus, the US Bureau of Labor Statistics predicts that business and financial jobs will grow by 7% from 2021 to 2031, resulting in around 715,100 new jobs over the next decade. It implies that there will be an average of about 980,200 job openings each year due to growth and replacement needs.
Management Consultant
Management consulting is a popular career choice for BBM graduates due to its diverse client base and industry exposure. Management consultants analyze organizational processes, identify areas of improvement, and implement solutions to enhance performance. 
The employment outlook for management analysts is positive, with projected growth of 11% from 2021 to 2031, much faster than the average for all occupations. On average, there will be 101,900 job openings for management analysts each year over the decade, with a median annual salary of $93,000. 
However, the salary can increase significantly based on the consultant's level of experience and the size of the consulting firm.
Financial Analyst
For BBM graduates looking for a career in finance, financial analysis is a popular and rewarding choice. Financial analysts play a crucial role in analyzing financial data, creating reports, and offering investment advice. The best part is that financial analysts work in a variety of industries, from banking to investment firms. 
The job outlook for financial analysts is great, with projected growth of 9% from 2021 to 2031. Over the next decade, an average of 32,000 job openings are expected for financial analysts, with a median annual salary of $91,580 in 2021.
Marketing Manager
According to Forbes Advisor, over the past decade, marketing careers have exploded in popularity, with companies seeking experts to drive traffic to their websites and generate online leads. For BBM grads who love thinking creatively and strategically, marketing management is an appealing career path. 
These professionals develop and implement marketing strategies for a variety of industries, from advertising to public relations and digital marketing. As marketing managers gain experience, they can look forward to a significant salary boost. According to PayScale, the current average salary for marketing managers is around $67,000. So if you have a flair for marketing, this may be just the career for you.
Human Resources Manager
As companies adapt to new ways of operating and transforming digitally, the importance of HR's expertise and guidance has skyrocketed. If you're a BBM graduate who loves working with people, HR management might be your perfect career match. HR managers are responsible for handling employee relations, benefits, compensation, recruitment, and retention. 
According to the U.S. Bureau of Labor Statistics, the employment of HR managers is expected to grow by 6% from 2019 to 2029, which is 50% faster than the average growth rate for all occupations, with base salaries ranging from $101,682 to $129,194. As the field grows, the competition for jobs will increase, so HR professionals need to keep their skills sharp.
Operations Manager
Operations management is a popular career path for BBM graduates who enjoy working with logistics, process improvement, and strategy. Operations managers are responsible for ensuring that an organization's operations run smoothly, efficiently, and profitably. They work in a variety of industries, including manufacturing, logistics, and retail.
The average starting salary for operations managers is around $50,000 – $60,000 per year in the United States. However, salaries can increase significantly based on the manager's level of experience, the size of the firm, and the industry.
In conclusion, there are several career paths available for BBM graduates that offer excellent salaries and opportunities for growth. These are just a few examples of career paths that can be pursued. It's important to research each career path thoroughly and determine which one aligns with your interests, skills, and long-term career goals.