5 Tech Developments for CEOs to Watch in 2023
Last year will go down as one of the most tumultuous in recent times. Numerous events, largely outside of businesses control, have fundamentally disrupted and changed how we need to operate in the years to come. This has piled on the pressure to the C-suite to ensure continued business success in an uncertain economic environment.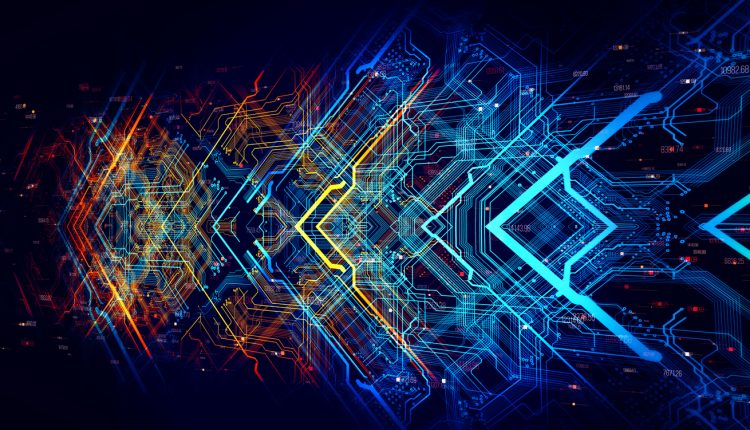 Technology has been no exception to that disruption, encountering significant challenges of its own – from privacy and accountability concerns, to growing sustainability and regulatory mandates. But by and large, it continues to present huge promise at a time when certainty and reliability is otherwise in short supply. With so much pressure to innovate with finite financial resources against a backdrop of rising costs and an increasing drive for more effective governance, CEOs' list of priorities shows no sign of shortening in 2023.
So when it comes to technology innovation, where do CEOs begin? Here is Joe Baguley's roundup of the top five tech areas that CEOs need to keep their eyes on this year.
Generative AI will empower your business with better decision making 
There is huge hype around Generative AI right now. We've seen emerging tools such as ChatGPT, democratising AI into the hands of more and more non-technologists. A significant business consequence of this is that we'll begin to see AI more broadly implemented to support better informed decision-making across enterprises – particularly with the imminent launch of ChatGPT Professional. But we shouldn't get too excited yet. With growing regulationand governance, and a deeper understanding of AI-bias, its use should be tempered with caution around when and for what decisions it is being used and, more importantly, on what data sets. No one wants to end up like the major credit lender that was hauled over the coals a few years ago for its algorithm that was giving men significantly higher credit scores than women due to outdated data.
Leading companies will be investing in Greentech
Organisations are under increasing pressure to improve their environmental sustainability. With the acute rise in energy costs, both consumers and businesses are looking to reduce costs. For consumers, this might be a hot water bottle and for businesses, this includes things such as running data centres on renewables. With the impending Corporate Sustainability Reporting Directive (CSRD) in the EU, sensible decision makers are starting to prioritise reduced overall energy consumption, making use of tools that instil accuracy and accountability when it comes to achieving sustainability goals. In order to effectively reduce energy costs and carbon emissions, it is imperative that progress can be measured.
The Metaverse is coming. But not quite yet
The Metaverse – or some version of it – has been hotly anticipated for the past decade, with big brands promising to deliver a world-changing virtual reality experience. Unfortunately, it's still not materialised and as such, people are losing confidence. However, don't lose interest yet. Its potential to revolutionise is clear to see, but we're still searching for that killer app. Only once we find that viral use case will we really engage and change people and hook them into repeated visits and experiences. With the sums of money Meta is putting into its Metaverse project, that app may not be too far away – so keep your eyes peeled.
Implementing cloud will not be enough. You'll need a smart strategy to match
Cloud is fundamentally engrained in our business operations, but many business leaders take it for granted. Whilst it is an incredibly powerful tool for digital transformation, it is not a magical solution that always works perfectly and without repute. According to our Multi-Cloud Maturity Index, cloud for many has become chaotic and complex, which is slowing them down. The most successful leaders need to ensure their CTO and tech teams are not building their strategy around the cloud, but instead on building powerful distributed apps (including to the edge) as these are what will drive differentiation in the market. It's then up to their IT infrastructure and architecture teams to establish which multi-cloud approach will give them the capabilities they need to build and sustain those apps, the customer and employee experience. "Don't be led by the cloud, but be led by the apps, then pick the right bits of the right clouds to build them with." This is what we are defining as 'cloud smart' and will be essential for organisations looking to stay ahead of the pack.
Organisations that prioritise data-led decisions will steal market share
Many British C-suite leaders fear having to hold and process huge volumes of data, due to the risk of regulatory breaches and heavy fines. However, according to recent VMware research of 100 C-suite executives in Forbes Top 2000 companies, fifty-eight per cent fear they will fall behind if they don't make better use of their data. Innovation can't be put on ice, especially in economic downturns. It isn't a nice-to-have, it is what creates competitive advantage, attracts and retains employees, and creates shared value. Data is key to this. If business leaders can better utilise their data, they will be better placed to generate real business advantage from their innovation investments.
Ultimately, with the UK facing an imminent recession, most businesses are unlikely to have the budget required to invest in all of these technologies in the next 12 months. As these technologies continue to evolve and develop in the long-term, we'll only see them become more commonplace and ingrained in our daily business practices. It's therefore important to work with your CTO to decipher exactly what your company needs and should prioritise in the coming year.