PetMed Makes Strategic Acquisitions, Sets Sights on Telemedicine, Pet Healthcare, and Industry Dominance
If you've been following the news, you would have heard about the acquisition of PetCareRx by the long-running company PetMeds.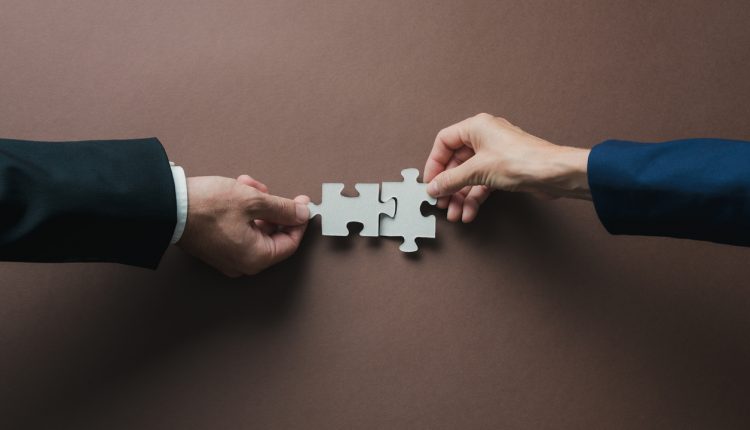 This is an exciting development in the field of pet pharmacy and pet healthcare. The deal is set to close in the first quarter of 2023 after negotiations settled on an amount of $36 Million.
While PetMeds is a significantly larger company, they have primarily been focused on medication-based products. This accusation will expand their offerings to other pet-related goods like food, supplements, treats, and accessories.
In addition to all this, the company has had its sights on telemedicine for some time now. This is an emerging aspect of pet healthcare that has seen a massive uptake since the Covid-19 Pandemic.
What are the benefits of Telemedicine for pets and pet owners?
Telemedicine for pets refers to the use of telecommunication and information technologies to provide medical care for animals remotely. This can include video consultations with veterinarians, remote monitoring of vital signs such as heart rate and temperature, and transmission of medical images such as x-rays.
Telemedicine is especially handy in rural or hard-to-reach areas, as well as to improve access to specialty care for pets. It can also be used to support pets with chronic conditions who require ongoing monitoring and management. 
PetMeds has been on a mission to move the pet healthcare industry forward. 
A little before the new PetCareRx deal, PetMeds also partnered with Vetster, a startup founded in 2020 that allowed pet owners to create appointments with licensed veterinarians and consult with them via video calls and other communication methods. 
As a result of this partnership, telehealth service for pets is now something that PetMeds is actively working on with Matt Hullet, the CEO saying: 
"We feel strongly that this partnership is putting pet telemedicine out to the masses."
Hullet, an experienced, Seattle-based entrepreneur, was made CEO of the company last year and has been moving the company in a direction that expands upon its mostly pharmacy-related products to become a major presence in all things pet care related.
Let's look at three ways that Telemedicine is changing pet healthcare in America
1 – Telemedicine for Pets: Improving Access to Quality Care in Rural Areas
Telemedicine has long been used to improve access to healthcare for humans living in remote or underserved areas, and now this technology is being applied to the care of pets as well. 
In many rural areas of America, access to veterinary care can be limited, with long distances to travel and few options for specialty services.
Telemedicine for pets is helping to bridge this gap by connecting pet owners in these areas with veterinarians who can provide virtual consultations and medical advice. With telemedicine, pet owners in rural areas can receive the same level of care as those living in more urban areas without the need to travel long distances.
2 – Telemedicine for Pets: Supporting the Care of Animals with Chronic Conditions
Many pets, like humans, develop chronic health conditions that require ongoing monitoring and management. For pet owners, this can be a challenging and time-consuming task, especially if the animal requires frequent visits to the veterinarian.
Telemedicine makes it possible to ease this burden by allowing pet owners to receive virtual consultations with veterinarians, remote monitoring of vital signs, and sharing medical images such as x-rays. This allows for more efficient and effective care for animals with chronic conditions, with less need for in-person visits.
3 – Telemedicine for Pets: Enhancing the Care of Animals in Emergency Situations
In emergencies, every moment counts when it comes to providing medical care to pets. Telemedicine allows for quick and easy communication between pet owners and veterinarians.
With telemedicine, pet owners can receive immediate medical advice and guidance, even if they are unable to get to a veterinarian right away. This can be especially helpful in cases where an animal's condition is rapidly deteriorating or moving the pet is not possible. 
Telemedicine is proving to be a valuable tool in emergencies, helping to ensure that pets receive the care they need as quickly as possible.
Conclusion
The benefits of telemedicine have been demonstrated through various studies and real-world applications. It has improved access to quality care in rural areas, enhanced the care of animals with chronic conditions, and provided a lifeline in emergency situations. 
This is an essential part of the future of pet healthcare. 
With the continued advancement of technology, telemedicine will continue to play a crucial role in providing the best possible care for our beloved pets. 
Pet owners can look forward to a future where they can receive the same level of care for their pets as they would for themselves, regardless of where they live. 
Telemedicine is a game changer, and it will continue to revolutionize the way we take care of our furry friends.