HR in 2023: Anticipating and Overcoming the Challenges Ahead
As we enter 2023, the importance of employee well-being and the 'human touch' in the workplace is expected to continue to grow in significance. With a changing economy and shifting workforce expectations, HR departments must proactively address various challenges and opportunities. From managing employee well-being to investing in learning and development, HR will be crucial in attracting and retaining top talent.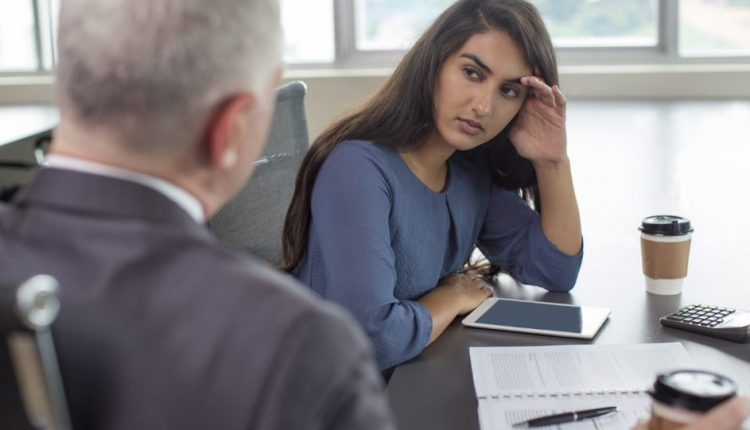 In this article, industry experts offer predictions on the topics of employee well-being, ergonomic workspaces, learning and development, and HR in the year ahead. From the increasing importance of the 'human touch' to the in-demand skills that will drive success, these experts provide valuable insights into what we can expect this year and how organisations can prepare for the future. HR has often acted as the mediator in organisations, so let's take a look at what battles those involved will need to bring peace to in 2023.
The ongoing battle between remote and office work.
In 2023, the future of remote and flexible work is expected to continue to evolve. According to Michael Queenan, CEO and Co-Founder of Nephos Technologies, "the battle between remote and office working will continue into 2023 and beyond. As the recession deepens and inflation and salary expectations rise, business leaders will make cuts simply to stay afloat. Whilst it has been a candidate's market over the past 12 months, we will start to see this change as businesses slow down their recruiting efforts. Business leaders and employees must find common ground, balancing salary expectations and flexibility."
Katie Kulikoski, Chief People Officer at Progress, notes that "the workforce has undergone a tremendous transformation over the past couple of years," with a focus on stabilisation and people-centric enablement in the wake of the COVID-19 pandemic. In 2023, Kulikoski expects that "companies will keep widening this duty of care, differentiating themselves to retain key talent by taking an even more human-centric approach to leadership and management." She adds, "there will be a continued push of the boundaries on how and where people work and a natural tension between employee and employer preferences."
Kulikoski predicts that "the pendulum will come back to the middle eventually with people getting more comfortable coming together to use the workspaces available to them," but notes that the expectation of human-centric design in workforce accommodation and people's working preferences is unlikely to return to pre-2019 styles. In addition, the impact of the recession on attrition is expected to challenge organisations to continue to innovate in how and where they engage their employees.
Overall, the future of remote and flexible work is expected to continue to evolve this year, so businesses will need to adapt to changing circumstances and find a balance between employee and employer preferences.
The employee vs their workspace.
As employees and companies alike choose between remote, hybrid, or in-office, one thing that will grow in importance is ensuring that wherever the workspace is, it needs to be human-centric. According to Richard Guy, County Sales Manager at Ergotron, 'just when managers thought looking after their teams couldn't get any more challenging, increasing economic uncertainty is going to make things even more complex, as employee well-being and the 'human touch' will skyrocket in importance. We are already hearing about financial pressures resulting in many workers returning to the office full time or adopting a hybrid working arrangement, rather than being fully remote.'
This shift towards a greater focus on employee well-being and the 'human touch' in the workplace is likely to have a significant impact on the future of office design. As Guy notes, 'employees will prioritise the way they are looked after in their workspaces when choosing an employer, and these changing expectations will drive the future of office design.'
To meet the changing expectations of their employees, employers will need to invest in equipment and furniture that fits ergonomically with the technologies we all use every day – such as desks, monitor mounts, and chairs – and flexible working practices. Guy emphasises the importance of ergonomics, stating that 'while posture may seem like a detail, it can have a massive influence on worker happiness and productivity.'
But it's not just physical comfort that will be important in the future of office design. Employers will also need to consider the mental health and well-being of their employees, offering workspaces that benefit both physical and mental health. Overall, it is clear that the changing expectations of employees in terms of their workspaces will drive the future of office design. To remain competitive, businesses need to upgrade their workspaces as well as include the ability of flexible working practices to improve happiness, productivity and success.
The human or the technological workforce.
As we embark on the new year, the future of work and the role of learning and development are top of mind for many businesses. In the face of skills shortages and a looming recession, the value of upskilling and increasing adaptability has only increased.
According to Agata Nowakowska, AVP EMEA at Skillsoft, 'learning and development have been extremely important over the past few years as organisations grapple with skills shortages, and I don't see that value diminishing any time soon. The looming recession has only increased employees' desire to upskill and increase their adaptability and value.' IT certifications and power skills such as communication are expected to be in high demand, with positions such as CISSP (Certified Information Systems Professional) and AWS Certified Solutions Architects commanding salaries upwards of £100,000. Additionally, skills such as resilience, analytical thinking and problem-solving will be highly valued as employers seek to develop lifelong learners who can adapt to the future of work.
Flexible learning options, which can be completed in short chunks and integrated into the workweek, will also remain popular. As businesses feel the effects of the recession, they will likely place a greater emphasis on data-driven learning and development to optimise value. However, Lee Biggenden, COO and Co-Founder of Nephos Technologies, warns that '2023 is going to be all about doing more with less, especially in IT, where outsourcing and automation will be the only way to drive business growth whilst cutting costs. As the recession takes hold, budget constraints, the ongoing IT skills shortage, and increasing salary expectations will come together to create a perfect storm from which many companies may not recover.'
Biggenden adds that 'the issue of data governance perfectly illustrates the gathering storm clouds ahead. Companies know they need to do something about it, but they don't always have the resources or right capabilities. Data regulations will inevitably increase. The only way for companies to avoid fines, protect their business reputation and stay ahead of the competition is to partner with an expert who can plug the skills and knowledge gap and deploy technology platforms to action, implement or automate the task.'
Overall, this year, HR departments will have to navigate the ongoing battle between remote and in-office work while also prioritising employee well-being and investing in learning and development. With the future of work looking uncertain, HR professionals must proactively address the challenges and opportunities that come their way. Regardless of the industry, HR will be crucial in attracting and retaining top talent in the year ahead and bringing stabilisation to an otherwise tumultuous market.