Classic Cars Could be a Go-To Investment Over Houses
Classic cars under £50,000 are revealed to be the most profitable investment compared to property, gold and stocks.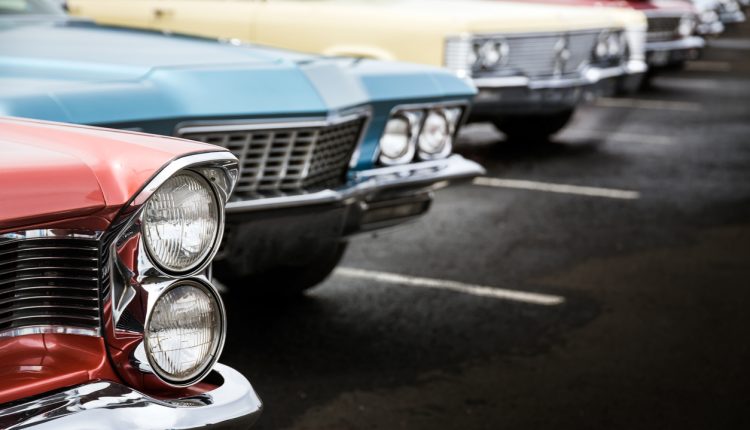 Data gathered by Confused.com revealed that affordable classic cars (under £50,000) made a 70% return on investment, on average, between 2019 and 2022.
But some classic cars could see owners pocketing more than they first anticipated. That's as data shows that investing in a Ferrari F355 pre-pandemic would see a whopping 214% return on your investment now, on average.
According to data, the property market grew by 19% between 2019 and 2022. But this is less profitable than buying an affordable classic car or gold. The data also showed that the value of gold only increased by 34% over the same timeframe.
Meanwhile, the stock market appears to be the least profitable asset, only increasing by 3% since the pandemic, on average.
Louise Thomas, car insurance expert at Confused.com, said:
"Classic cars could be a great way to invest your money,  especially in the rarer makes and models. While the housing market, stocks and gold can all be unpredictable, data shows that classic cars seem to be in high demand. 
"But investing in a classic car isn't always feasible in comparison to other investments, like the stock market. With the latter, you can start as small as you like when it comes to your finances. But for the average UK driver, the upfront costs of a classic car might be out of reach. When you also then consider the added necessities, such as maintenance costs and classic car insurance, it can add up substantially over time. 
"These extra costs can become expensive, particularly when classic cars can be harder to repair or replace. This can also have a knock-on effect on the price you pay for car insurance, so it's always worth shopping around to keep your costs down. If you're thinking about investing in a classic car or you already own one, insurance for your classic car is a great way to protect your assets for the future."