Business Analytics: The Key to Making Data-Driven Decisions 
Company analytics is a field that turns data into insights to enhance business choices by utilizing a variety of tools and methods. As businesses rely more on data to make wise decisions and manage their operations, this area is becoming more and more significant.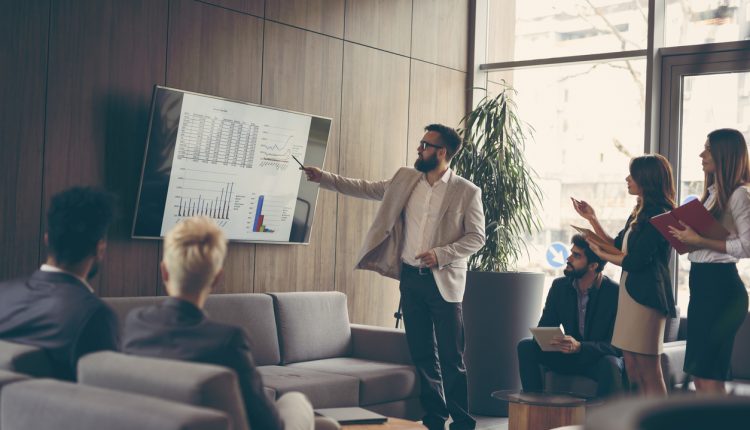 According to a NewVantage Partners analysis, 91.5% of Fortune 1000 businesses have made some attempt to integrate artificial intelligence (AI)-based solutions, and 64.8% have committed at least $50 million to their business analytics initiatives.
Despite this development, just 14.6% of the organizations who responded said they employed these technologies in their daily operations.
What Is Business Analytics?
At its core, business analytics involves a combination of the following:
Using data mining to find novel patterns and linkages

Creating business models using quantitative and statistical analysis

A/B and multi-variable testing

 based on the results

Using predictive modeling to forecast future company demands, performance, and industry trends

Sharing results with coworkers, management, and clients in reports that are simple to understand
Business analytics is a discipline that is continually changing as new tools and methods become available. As a result, it is crucial for experts in this industry to keep current with new advances and have the flexibility to adopt new approaches.
How Business Analytics Influences Business Decisions
Business process optimization and streamlining are made possible by the insights gained through business analytics, which also help to eliminate any approximations and ambiguities.
It can, for instance, influence and assess future business decisions based on the effectiveness of past initiatives or market trends, track employee performance and productivity, identify present and future staffing needs, evaluate and forecast the success of potential investments, and determine the demand for a specific good or service based on market trends and consumer behavior.
Additionally, it can plan when new media and products will be released, assess regional product sales, plan the best logistics routes for delivering and shipping goods, recommend products based on past search patterns of customers, and gather information from vehicles and equipment to enhance performance.
Importance of an Online Master's Degree in Business Analytics
The information and abilities required to succeed in this industry can be obtained through an online master's degree in business analytics. Topics, including data mining, statistical analysis, forecasting, optimization, and data visualization, are frequently covered in these programs.
In order to impart practical knowledge in the sector, these courses frequently incorporate hands-on practice of working with real-world data sets. Additionally, unlike typical on-campus programs, online master's degree programs allow students to continue working while they study.
As more businesses look to use data to make educated decisions in 2023, there will likely be an increase in the need for employees with business analytics expertise.
The Future of Business Analytics
As businesses of all sizes and sectors increasingly see the potential in utilizing data to guide and inform their decisions, the area of business analytics is advancing quickly. The demand for people with knowledge of business analytics is anticipated to increase as data volume and complexity continue to expand. Business analytics now includes using data to develop new goods, services, and business models in addition to using it to make better decisions.
The need for people with a mix of technical and business abilities is being pushed by this trend toward a more data-driven approach to business. Those wishing to acquire the information and abilities required to thrive in this sector can find an online master's degree in business analytics to be an invaluable advantage. 
It can give students a thorough understanding of the methods and tools employed in business analytics as well as the business sense required to put this information to use in the real world.
Business analytics will be more crucial than ever in the sector in 2023. It is anticipated that it would give businesses insights and assist them in improving customer satisfaction, decision-making, and efficiency. Business analytics will become a crucial task for firms to maintain and improve their competitiveness as a result of the growing usage of cutting-edge technologies like AI, Machine Learning, and Big Data.
Conclusion
In conclusion, business analytics is a crucial discipline that uses a range of tools and methods to convert data into insights that can be used to make better business choices. Organizations are relying more on data to make educated decisions and enhance their operations. Therefore, it is becoming more crucial.
The market for big data and business analytics was estimated to be worth USD 198.08 billion in 2020. Growing at a compound annual growth rate of 13.5%, it is predicted to reach USD 684.12 billion by 2030.
Your ability to succeed in this field and stay up with technological advancements will be enhanced by earning an online master's degree in business analytics.