4 Ways to Make Your Website More Trustworthy
A website is a representation of your business. It is the first thing people see when they visit, and it is what they judge you on.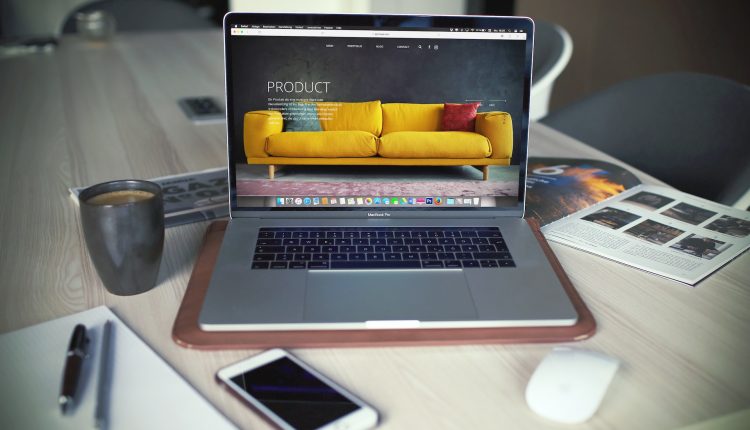 Since the internet is vast and dynamic, you must ensure that your website stands out. After all, people are skeptical when they look at a website for the first time—they are unsure if they can trust what they are seeing or reading. So, it is no less important that your website has a reliable look and feel. 
The first question is, "What is the best way to earn the potential customers' trust?" Making your website more trustworthy may seem complicated at first glance. However, the truth is that when it comes to building a reliable website, there are many things you can do. This post will discuss what makes websites trustworthy and how to implement these techniques.
#1 Perfect SEO
SEO is a crucial aspect of digital marketing. This marketing strategy includes utilizing various techniques and tools. Among them are optimizing title tags or meta descriptions, implementing link building services to help you get quality backlinks for your niche, attracting leads, possessing regular technical audits to fix problems with speed, etc. 
Therefore, there are many benefits for your website associated with SEO. Using keywords and phrases in your content helps search engines find, index, and rank your site more than other websites in various search engines. So, you'll increase the visibility of your site, which results in boosted organic traffic. You'll also have improved rankings through link-building strategies like guest posting. But what is of utmost importance is that when your website is ranked highly in search results, users tend to trust it more as they usually trust Google or other engines' search algorithms.
#2 Quality Web Design
To have a great SEO strategy in place, you must also know how to plan your marketing budget. Be sure to check the post on corporatevision-news.com to understand the essential nuances. That way, you'll surely benefit from SEO by getting the first-page position, which receives more than 30% of search traffic at the usual point. But this part of your marketing plan is one of many things that influence establishing the budget range. Another point is the web design of your site. It is important to think about it in advance, as its quality also plays a role in further gaining and building trust with your potential customers.
Web design is the process of developing the visual aspects of sites, including the user interface and visual elements. Contemporary sites must be attractive and intuitive to offer a great visitor experience. Visitors would appreciate and trust your site if you've spared some time designing it intelligently by carefully choosing colors, fonts, and images for each page, etc. Here are some helpful tips on how to do so:
● Select an engaging and useful design layout and theme that can deliver flexibility to experiment with the design as well as functionality for visitors, like search functions or contact forms.
● Utilize relevant videos, quality images, and other graphic elements in-line with the site's purpose.
● Design each page smartly with a clear description and highlighted call-to-action (CTAs) so users will be interested and click on it.
● Make the navigation of your platform smooth (ex., by making sure all pages link back to the home or index pages). Thus, users also won't get into trouble surfing your site from one page to another.

#3 Trustworthy Content
Content is what makes visitors trust that your site is reliable. A website with good content will entice users to stay on it and take the action you want them to, for example, making a purchase, clicking on affiliate links, or reading articles. 
You must deliver result-driven and high-quality content to ensure it will help build your site's trustworthiness. Product descriptions, an "about us" section, articles and blogs, and home page copy should all be included on your website. 
Ebooks and guides are also advisable, as they will keep users educated about your products or services. If you want a blog, be certain to publish authentic and research-based articles. Adding an FAQ section is what makes your website informative, so don't overlook this option, either. Additionally, always check the content for mistakes or inaccuracies.
#4 Optimized Domain
Your domain name is the distinctive identifier for your website. It's the first thing people see when they see your site in search results and visit it. It's what they'll use to find you on search engines, so you must choose the perfect one.
Choose a domain name that is both unique and relevant to your brand and the industry in which you operate. A short and memorable domain name can help increase trust and credibility in visitors' minds by making them feel like they're dealing with a real brand instead of an impersonal corporation. Also, keep in mind that the domains shouldn't include any special characters and should be custom instead of a subdomain (such as cba.wordpress.com). Prefer quality domain extensions such as .net, .com, .io, and so on over .info or .science.
In Closing
We hope you have found these tips helpful in making your website more trustworthy. Make sure to keep working on your SEO and content to generate high-quality leads from people actively looking for what you have to offer. Remember that having a well-optimized domain and a high-quality, user-friendly web design are the two other best ways to ensure that visitors trust your site.