Leadership Resolutions for 2023
As we close the book on 2022, it's time to start looking ahead to the new year and setting goals for ourselves as leaders. 2023 presents a unique opportunity for growth and development and making a few resolutions can help us make the most of it. By making a commitment to these goals, you can become a better leader and help your team achieve even greater success. Whether you're a seasoned veteran or a new manager, these resolutions are designed to help you take your leadership skills to the next level in 2023.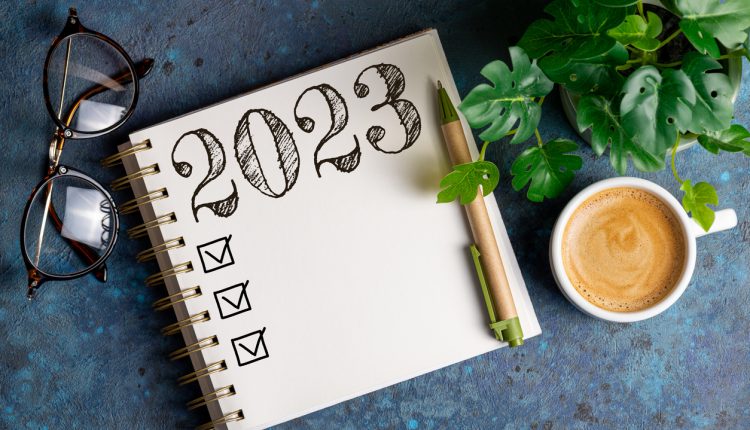 Break down goals into everyday actions
The number one resolution for business leaders in 2023 should be to ensure that their big goals are broken down into everyday actions. Research shows that fewer than 25% of employees can articulate the company's strategic priorities. Fewer still are clear about what they need to do to help meet them. The gap between strategy and execution is growing. The key to improving performance in 2023 is to help individuals and teams focus on the right small steps they need to take every day to progress towards their big goals. Help them to focus on these actions; avoid distraction; and become individually accountable for playing their part in progress. If we can get hundreds or even thousands of people doing the right small things regularly, the compound effect of consistency will see us smash our goals…and some. The new zeitgeist is to think small to deliver big.
Jeremy Campbell is the CEO of performance improvement and technology business Black Isle Group and an expert on behavioural change.
Remember that you are enough
It can be easy when responding to the day-to-day demands of a busy leadership role to get caught up in the whirlwind and not pause for breath. This can lead to feeling exhausted and can trigger feelings of imposter syndrome.  This year, schedule in short moments to stop, ground and re-charge yourself. Take a breather – 5 breaths in and out, with the words: "I am enough, I do enough". With each inhale focus on the energy that you bring to your leadership role, and with each exhale focus on something you feel grateful for.  Do this between meetings, on the way to work – aim for three times a day. Reminding yourself that you are enough and taking time to breathe is a great re-set for busy lives.
Becky Hall is an accredited life coach, leadership consultant and is the author of The Art of Enough.
Set up – and stick to – a morning routine
If you are a decision-maker, you already know the basics to achieve results and thrive in your business. This success can be accomplished by a good action plan, a follow-up, and the measurement of results. As you already do this for your company, make it your resolution to apply the same strategy to yourself. Before your 9-5, clear your mornings, and set an action plan to focus on your health, mindset, or productivity. Then create a morning routine that will drive you to those goals and stick to it. Follow up and measure the results, and in consequence, you will experience achievements and exciting benefits in your professional and personal life.
Adrian Gonzalez is an entrepreneur, life coach, and the author of Morning Zen.
Develop your EQ
Emotional intelligence (EQ) is a composite of multiple skills. From understanding your emotions – 'self-awareness', being able to manage your emotions – 'self-regulation', wanting to change -'motivation', being able to 'empathise' with others, and ultimately improving your 'social skills'.
This unique combination of attributes, when considered together, provides for a well-rounded leader that is able to manage and lead at the highest level. Research shows that those with higher EQ skills are more successful in their careers and have leadership qualities in line with top-level management, which in turn nurtures a happy, healthy and high-performing company culture.
EQ isn't a fixed asset, so leaders should keep working on it. For example, keeping a diary and making note of your emotions throughout the day, practicing mindfulness to be more present with your emotions, or being brave and talking about how you feel are 3 ways to develop your EQ.
Oliver Henry is a workplace wellbeing expert and the co-founder of WorkLifeWell.
Think & act like an entrepreneur
2022 has been a year of challenges and uncertainties for many companies, but whether we like it or not, the conventional rules and actions are making little progress in improving the business landscape. It's time CEOs get out of their corporate comfort zone and start thinking – and acting – more counter-conventionally, more entrepreneurially.
Many successful entrepreneurs exhibit mindsets that fly in the face of traditional business wisdom, allowing them to challenge assumptions, overcome obstacles, mitigate risk, and break the conventional rules. By thinking outside of the box, they can take full advantage of new opportunities that drive growth and innovation, turning 'no's' into 'yes's' and changing the world from the outside in. Consider how you would tackle customer problems or the latest digital project if you weren't limited by established conventions. A 'break-the-rules' mindset will provide different results, so be your organisation's leader in identifying how to challenge conventional thinking and build a culture where the entrepreneurial mindset can thrive.
John Mullins is an internationally recognised thought leader on entrepreneurship, professor of management practice at London Business School, and best-selling author of a new book Break the Rules! The 6 Counter–Conventional Mindsets of Entrepreneurs That Can Help Anyone Change the World (Wiley, £21.99).