Creating a Sustainable Empire – One Bed at a Time
James Higgins founded his company, Ethical Bedding, after a highly successful career in FinTech left him unfulfilled. We speak to James about his career pivot, the challenges of building a sustainable empire, and the importance of purpose over profit in business.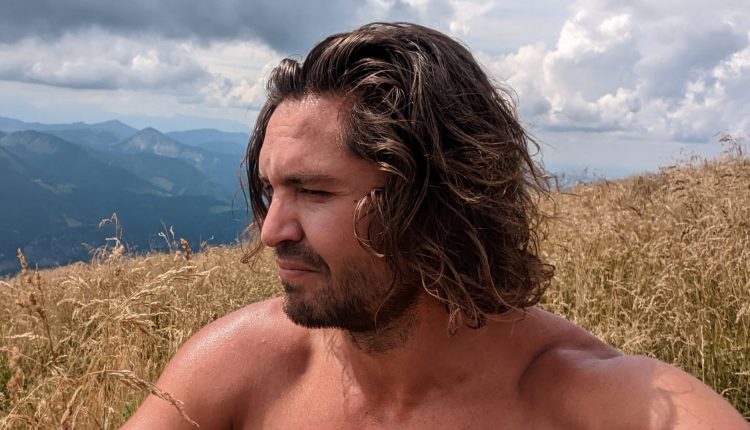 You left a successful job in finance to start your sustainable bedding company, Ethical Bedding. What was the impetus behind this?
Before starting Ethical Bedding, I had known for some time that I needed a change in my life. I had personally become extremely disenfranchised with my work, in part due to the endless red tape, politics and nepotism. For me, life isn't about what you can take, it's about what you can give, and I didn't feel like I was doing enough for myself or the planet. Ethical Bedding was built as a brand which actively engaged in giving back, and showing kindness to our planet, and this was magnified when my son, Rocco, was born. I want him to enjoy the world and nature around us as he grows up, and this means taking responsibility for the planet today.
What are your thoughts on "hustle culture" and the effect this has on the mental and physical health of business owners and entrepreneurs?
I'm not someone that follows popular media too closely; I prefer to live a more simple life, and am careful about what media and messages I consume. However, I would say that a lot of business owners and entrepreneurs naturally push themselves quite hard – I know that I certainly do!
For me, the key to staying well-balanced centres around my understanding of my own body, mind and pillars for happiness. Surrounding yourself with amazing people that you can rely on is also essential. Living a holistically well-balanced life is always more enjoyable, and often more productive – I'm guilty of pushing myself very hard when it comes to my business, but I find ways to manage.
Why do you think the importance of taking care of oneself and getting proper sleep is so often overlooked in business?
Looking after myself is non-negotiable. I need to be running at peak performance, and for me, this means being at peak physical and mental condition. One of my priorities when it comes to looking after myself is ensuring I eat and exercise well, as everything in our bodies and minds is so connected.
I think there is far more awareness around the importance of good-quality sleep and attaining that peak performance needed for success, so for me, prioritising sleep and properly nourishing your body are absolute essentials.
You cite a desire to reconnect with nature through the products you make as one of your biggest motivators. Why do you think this is important?
Nature is the most beautiful gift we have, and unfortunately, we are as a species slowly destroying it. This truly disgusts and saddens me, and I'd love for nothing more than for everyone to take more time in nature, practice some mindfulness and grow an appreciation of what we have. It's free and it's beautiful, so I've never understood why people don't adore it more. Nothing has the power to engage all of our senses as nature does, and with the products created by Ethical Bedding, I hope to help people reconnect with nature, and experience a little of the opportunities for mindfulness and immersion that comes with it. It's something that I think we could all do with more of in our lives!
"Purpose over Profit" is a core mantra of your business. Can you tell us more about this?
It's about doing the right thing, plain and simple. Far too many organisations put profit above all else, and that is so often to the detriment of both people and the planet. With Ethical Bedding, we are setting out to prove that business does not need to be conducted in this way to be successful. We want to bring a little bit of kindness back into business, and prove that there is another way of doing things.
What are your thoughts on corporate greenwashing, and how is Ethical Bedding setting a new standard for what it means to be truly sustainable?
Unfortunately, it's gotten to the point where corporate greenwashing is everywhere – it's almost unavoidable. I hope that policy and regulation changes in the coming years will make things much tighter, and make it difficult for companies to get away with bogus environmental claims.
At Ethical Bedding, we commit ourselves to being completely transparent with all of our products. What goes into them, out of them, and how they get to our customers. We also make sure we are transparent and honest about our charitable donations, and where and how they are used. Ultimately, this stuff isn't very difficult to get right, it just requires more investment from both a cost and time perspective.
What are your plans for Ethical Bedding?
We're at such an exciting time with Ethical Bedding. Our first stop is becoming a market leader in our niche within the UK, and then expanding into other parts of the world including the US, Canada and Europe. We have so many amazing products we're currently working on for the brand, and I have dozens of other businesses and products I would like to springboard into in the coming years. With the highly scalable nature of our products, the sky really is the limit, so you'll just have to wait and see what else we have in store!