7 Ways Banners Can Create Brand Awareness For Your Business
Banners appeared in the digital sphere in 1994.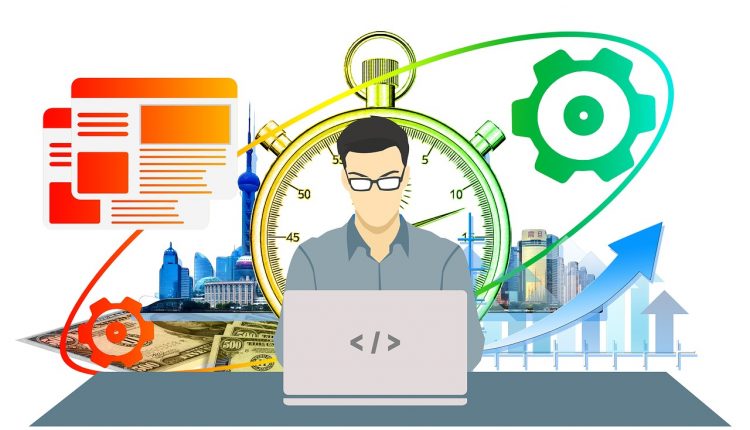 Almost right after the Internet became available to the public, businesses started using banners to market themselves on the Web. While some are debating if this is a strategy worth investing in, stats are on the side of banners. 
In 2014 US campaigns, banner formats accounted for an incredible 82% reach in large-investment campaigns. During 2022, the spending in the banner advertising segment reached $155 billion, which means that businesses are frequently using this strategy to create brand awareness and attract leads – and the results are good.
The reason why this method has mixed reviews is that not all advertisers create quality banners that serve their purpose. As with other methods, the success of banners comes down to their quality. The key to creating brand awareness with banners is to create designs that are timely, eye-catching, and personalized. 
In this article, you'll learn how to create quality banners fast and once you do, about how these will help your business. 
Designing banners that work
Most marketers have to juggle endless tasks and they need good results fast. Creative ideas for banners don't always come, so this is yet another challenge you are probably facing. When you lack ideas or need a quick solution, creating a banner with a Creatopy template is ideal for you. You'll be able to choose from a wide range of static, as well as animatic templates, customize them fast, and get them ready for publishing. 
Banner ads and how they boost brand awareness
Banners are rectangular designs i.e. graphics of different standardized sizes. You can see them in high-visibility areas on websites. 
It wasn't that long ago when big brands promoted their business with outdoor banners and billboards. This turned out to be quite an effective method for building brand awareness. People would notice the banner, and remember the company's logo, its statement, or the product offered.
Online banners are no different when it comes to purpose. If you stop to consider the online reach and compare it to the limited number of people who'll see your outdoor banner, it is far more promising. 
Businesses today use banners to engrave their brand in the minds of customers. Here are a few reasons why banners are ideal for creating brand awareness. 
1 – Easy to make
It would be great if all designs used for marketing are as easy to create as banners. Seeing how you can combine existing images or even add a video to a banner, is a fast method and gives you a shot at attracting the audience's attention in the process. 
Banners are small in size, so they don't require a large amount of content. Their purpose is to grab the attention and prompt action or, at the very least, make your message stick to the memory of the audience. 
A banner can do one of two things for a business – generate leads or promote brand awareness – or both. Most people won't click on it to be redirected to your pages, but simply seeing your logo, image, or content can build up their interest in your offerings, or stick to their memory. 
2 – Noticeable
One of the best things about display advertising such as banners is that it is not interruptive, meaning that the visitor can choose to ignore it if they aren't interested. But, this also means that you need to try hard to insert something in your banners that attracts people's attention. 
Some banners have this unique power to pop up on a website. In a midst of text and images, a perfectly designed banner can instantly grab the customer's attention. Have you noticed how sometimes, when you're on a page, your eyes instantly go to the message in the banner on top? Maybe it's a big discount for something you wanted, a message that appeals to you, or a good image and engaging video. Either way, good banners work!
Over half of the marketers, 57% to be precise, put them across the top of the webpage because they find this location to be most attention-grabbing. This is no rule of thumb since sometimes, it is best to place yours next to the content that serves as CTA for the banner. 
Of course, whether or not people will notice your banner – truly notice it, will depend on how you create it. When you're working on it, you should think of everything. Here are a few things that can make your banner more noticeable:
Proper banner size

Graphics and animation that engage the visitors

The right use and combination of colors (colors can greatly 

increase brand recognition

)

The right use of formats

Banners on relevant sites in your niche

Location of the banner
3 – Targetable
Around 76% of consumers will engage with a more personalized digital ad. Banners can achieve this if you target the audience properly. When you publish your banners, you can use online behavior and demographics qualifiers to resonate with your target audience and attract their attention. 
This can only work if you target the right customers. For this, you need to continuously gather data and analyze it to gain a better understanding of your target audience. Once you know details about the specific group of people that make your buyer persona, you can create banners that work. 
This is also important because it will tell you where to place your banners. Placing a great banner in the wrong place can have the opposite effect from what you wanted. Your design needs to be in the right place and appeal to the targeted audience. 
Targeting with banners also includes re-targeting. You can segment your ads by interests, topics, past purchases, etc. Make sure that they appear on relevant websites, but also use them as a remarketing strategy to contact previous visitors and convince them to finally make that purchase. 
4 – Cost-effective
Banner advertising is more affordable than most other strategies for promoting your brand. The cost depends on:
Where the ad is placed.

 The more popular the location, the higher its price

Its dimensions

. If you have a smaller budget, you can go for small-sized banners

Number of impressions and clicks,

 which will vary based on the medium you use and your industry
Your choice of these will affect the quote you'll pay. If you are on a budget, you are looking for small banners and less popular locations. For example, you can spend 50 cents to display your ad a thousand times. 
5 – Reusable
Marketers often use existing content to create their banners. You can use your company's logo or its mission statement, a piece of content that showed results with the audience, a video you published on social media, etc.
There's no reason why you can't repurpose the banners, too. If they offer more general information like products, business information, etc., this is an evergreen piece that you can reuse on different sites and at different times. 
It's what makes them cost-effective, less time-consuming, and most importantly – available to place all around the web to build brand awareness. 
6 – Credibility
Unfortunately, 54% of users don't click on a banner because they don't trust the brand. This means that most banner designers end up with a limited number of clicks. Why?
The reason for this is that their design doesn't build trust and credibility in the audience. People tend to be more trusting of companies that have professional ads and useful, transparent content. If you create high-quality banners, this can help you build credibility with your audience. 
7 – Great for measuring the effectiveness of your campaign
Did you know that you can use banners to measure how effective your marketing efforts are? Click-through rates, website traffic, and conversions can tell you if your investment in banner ads was a smart idea or not. 
With this data, you can analyze your progress and make the necessary changes. Data will tell you whether you should proceed with this strategy, change your approach, or invest more in it. 
Time to get creative!
If you haven't been using banners in your marketing, this is a big mishap for your business. Quality banners can be just what you need to spread the word around and make your business recognized by the audience. These 7 ways are just a few reasons why you should be investing in it – and how it will help you boost your business' recognition. 
FAQ
What are the 3 different types of digital banners?
The 3 different types of banners are flash banners, animated banners in a GIF form, and static banners that do not move.  
What's the most popular location for a banner on a website?
Most marketers prefer to put banners across the top section of the page. 
How much do banner ads cost?
The cost of a banner ad is calculated based on location, size, and the number of impressions, and starts at 50 cents per 1000 impressions.