5 Top Tips for Creating an At-Home Luxury Bar
An at-home cocktail bar provides the perfect spot to entertain friends and family during the winter months — and it could even add value to your home, too.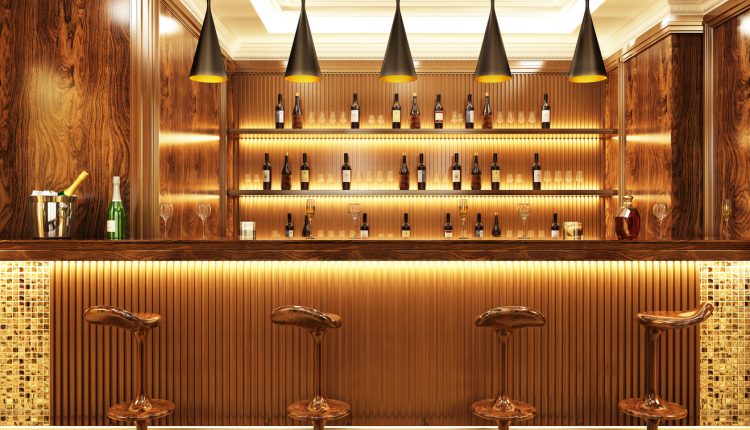 Here, Steve King, Managing Director at luxury wine and spirits gift retailer Bottled & Boxed, shares some tips for creating your ideal home cocktail setup.
As the nights draw in, what could be better than sipping on an expertly mixed cocktail or chilled glass of champagne in the comfort of your own private bar? Having a fully stocked bar in your home provides the perfect ambience for your favourite tipple. Plus, with the festive season fast approaching, a home bar offers a versatile space to entertain friends and family, too.
Home bars have become something of a trend in the UK in recent years, with Brits spending £2 billion designing and building home bars since March 2020. There's even evidence that home bars may be a desirable feature for house hunters, with one survey finding that buyers would be willing to spend an extra £6,000 for a property with a garden bar. So, installing a home bar could be a good investment, as well as offering a place to sip in style.
Here, I'll be sharing some pointers for creating a luxe home bar that will impress guests and homebuyers alike.
Choose the right space
The first step to creating your home bar is to decide where it will go. You can build your at-home bar wherever you like — it can be a corner in your kitchen or a whole room. Or you might carve out a space in your living room to be your home bar. If you're short on space, then corners, nooks, and alcoves also work well, especially if you go for a custom-built option to maximise the space.
If you have room in your garden, you could even create an at-home bar in a summerhouse or extension. This is a bigger investment, but it was found to add the most value to a property, so it could be well worth it — just take care to create a space that you can enjoy year-round. For example, adding a wood burner or stove will create a cosy, ski chalet feel in the winter months, while bi-fold or French doors will ensure provide the ideal bar for garden parties in the summer months.
Use your favourite drinks as a starting point
To create a space you'll love, I recommend theming your bar around your favourite tipple. So, if you're a whisky connoisseur, you may want to go for a slightly more classic or rustic design, with plenty of dark woods, plush velvet, and vintage whisky signage. Or, if you're more of a champagne and classic cocktails aficionado, you could create a 1920s-themed art deco bar. Whatever you choose, your bar should feel personal to your tastes and suit the drinks you'll be serving up.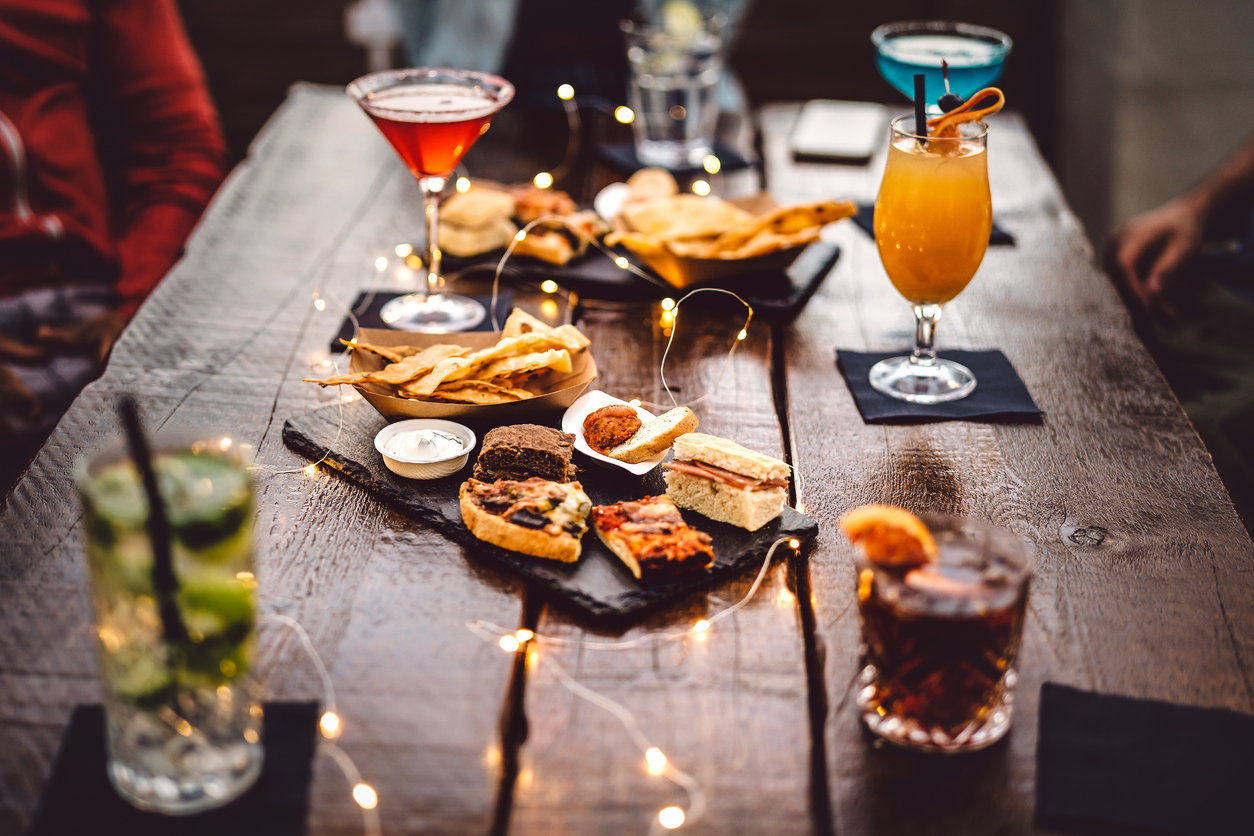 Choose professional-quality tools and equipment
Once you've chosen a theme, you can start thinking about equipment and fittings. Again, it's best to use your favourite drink as a starting point here, as this will ensure you've got everything you need to create the most delicious drinks.
For example, if you're a whisky lover, wall-mounted dispensers, decanters, and temperature-controlled storage for those special vintage drams will be essential. Keen amateur mixologists will need top-quality cocktail mixing equipment, along with a good selection of specialist glassware to suit both long and short serves. If you've got the space and really want to wow your guests, a juicer and ice machine will take your cocktails to the next level.
For wine enthusiasts, the latest must-have is a mini Enomatic dispenser. This preserves wines for up to several weeks so you can enjoy those special vintages by the glass, and also ensures the perfect serving temperature.
Add ambience with lighting, furniture, and accessories
Naturally, you want your home bar to have an inviting ambience. So, be sure to include some plush, comfortable seating for your guests to sink into. Chesterfield sofas and armchairs are a classic choice for a home bar, and are very comfortable as well as looking the part. Don't forget to include a few side tables or trays for your guests to rest their drinks on, too.
Lighting can make a huge difference to the atmosphere of your home bar, so choose carefully. Ideally, go for some form of dimmable lighting, so you can control the ambience. A bit of bright accent lighting can also be a stylish touch — neon lights are a big trend at the moment, and you can order a custom piece with your own choice of lettering for an extra personal touch.
Finally, consider adding a touch of personality with a quirky accessory or two. Disco balls, vintage globes, or reclaimed signage are all on-trend options that are sure to be a talking point for your guests. Why not add some entertainment with a vintage arcade machine?
Cover the essential ingredients
As well as your own favourite tipples, you'll want to stock up your bar with the basic ingredients used in popular cocktails, so you can cater to anything your guests might want. Here are some essential cocktail ingredients to buy in:
White rum: Used in many beloved cocktails like the mojito, piña colada, and daiquiri.
Dark rum: Used in rum punch, zombies, and dark and stormy cocktails.
Whisky: Used in old-fashioned, whisky sour, and Manhattan cocktails.
Vodka: Used in many classics, such as the cosmopolitan, Moscow mule, espresso martini, bloody Mary and vodka martini.
Gin: As well as being the base for a classic G&T, gin is the base for a lot of spritz-style drinks, like the Hugo, as well as the ever-popular negroni.
Liqueurs: A good selection of sweet liqueurs — like amaretto, elderflower, and coffee liqueur — can be used to make all kinds of cocktails.
Bitters and aperitifs: Add flavour and complexity with Angostura bitters and aperitifs like Campari and vermouth.
Mixers: Soda water and tonic are used in countless cocktails and highballs.
Syrups: These are used to sweeten many cocktails, such as the whisky sour, mojito and plenty of others. A neutral, versatile sugar syrup, like gomme, should cover most bases.
Limes and lemons: Used for juice and citrus garnishes.
Using these tips, you can create a luxe home bar that will provide the perfect setting for parties and cosy nights in throughout the winter months.