Hybrid Work and the Productivity Challenge
The COVID-19 pandemic has introduced hybrid work as the new normal. The past nearly three years have served as an experiment in testing the efficacy of working from home vs. working from the office and the findings are that in a post-COVID world, flexibility is the future. Different people feel at their most productive state in different environments and companies are increasingly realising the value of the hybrid work model. However, this doesn't mean that there aren't any challenges to come with it. To keep the same levels of productivity, organisations have been on the lookout for the best ways to optimise workflows in a working-from-home environment. We explore some of them below.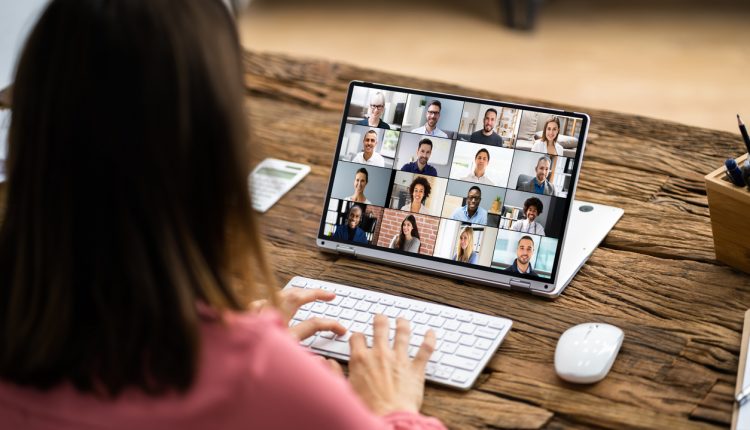 The benefits of a hybrid work model
The hybrid work model offers employees the flexibility to choose whether to work remotely or at the office or combine both.
This agile work model can be quickly adapted to any lifestyle and contribute to a more balanced private and professional life. Many employees working from home feel that their home's comfort makes them happier and more productive. They would prefer to avoid the exhausting commute and the loud and distracting office surroundings. Working from home gives them complete control over their environment, resulting in higher employee satisfaction.
For employers, on the other hand, hybrid work is often a very cost-effective solution. Companies that have many employees can pay less for facilities and utilities. They can also broaden their hiring options to other cities or countries.
How to lead a team in a hybrid work environment?
The main challenges in a hybrid work environment are communication and collaboration. A successful leader has to ensure that all team members feel connected to the organisation and their colleagues and at the same time motivated and empowered to achieve their goals.
Here are our top five tips on how to avoid hassle and ensure a smooth workflow:
1. Host regular meetings and don't fall back on them
It might be challenging to recognise employees' ongoing efforts in a hybrid work environment. Make sure to schedule daily meetings to get task updates, provide feedback, discuss blockers, and encourage suggestions for improving existing processes. Even if they may feel unnecessary at times because everything seems to be on track, ensure you stick to them and always keep communication open.
In addition to that, new or inexperienced employees might find it hard to blend with the team. Providing extra mentorship and checking how they're getting on can assist them in handling their daily tasks with ease, while team meetings will undoubtedly help them to build relationships with their colleagues.
2. Understand employees' strengths and passions and provide learning opportunities
A productive atmosphere will allow employees to develop their skillset – something that could feel even more valuable in a working-from-home environment due to its less collaborative nature. Encourage talent growth by providing additional downtime for learning and self-improvement.
3. Consider virtual coffee chats
Virtual coffee chats are a perfect opportunity for face time, allowing employees to connect with their colleagues. Virtual gatherings like these also foster a sense of community. They are an excellent way to overcome 'work-from-home fatigue' (WHF), unwind, socialise and talk about non-work-related topics with other team members.
4. Ensure cybersecurity
Remote work lets you connect from multiple locations and devices, potentially exposing the organisation to a cyber-attack. Thus, introducing detailed policies on preventing such significant incidents is mandatory.
5. Introduce innovative technologies that improve workflow
Digital transformation has already modified many business processes. Innovative technologies help employees develop new habits and speed up delivery. In today's business environment, enterprise software is built to automate business operations with smart and user-friendly interfaces. Adopted across a range of leading financial institutions, Glue42 is an advanced desktop application platform, that improves user workflow. It supports interoperability at scale and provides a unified UX/UI for all systems regardless of the language they are written in. Through desktop integration, Glue42 guarantees improved productivity and organisational efficiency both in the office and at home.
There are numerous benefits to a hybrid work environment and many organisations have already successfully implemented this model. However, it's important to stay on top of managing the hybrid work environment effectively to ensure that the well-being and motivation of employees is taken good care of.