How CEOs Can Lead Their Organisations to the Edge and Win
The emergence of edge computing offers huge advantages for virtually all businesses that no longer rely on bound ledgers and inkwells.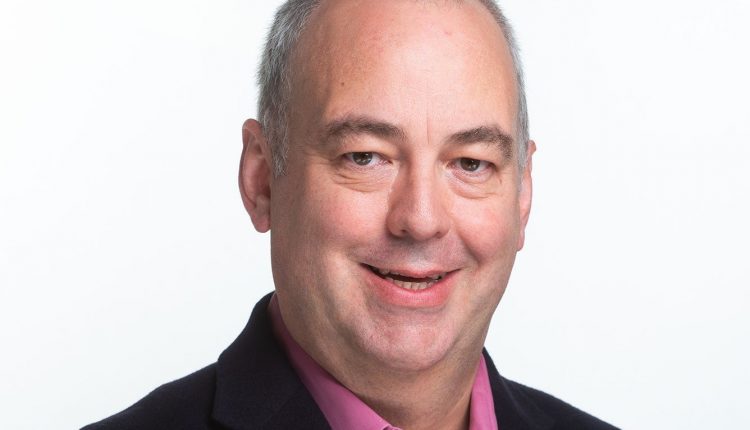 The combination of 5G connectivity and a network of strategically located edge data centres brings advanced computing and high-speed, high-capacity connectivity to almost everyone.
The range of use cases for enterprises and SMEs is almost limitless. By processing data close to where devices, machines and sensors generate it, the artificial intelligence advances of the industrial internet of things (IIoT) and Industry 4.0 initiatives become available regardless of location. There is no longer any disadvantage if a business is a long way from the main metropolitan hubs of the big-name cloud providers.
Remote monitoring and diagnostics in healthcare, and indeed any process, will become normal along with high levels of automation through machine-to-machine communication. Any business will have access to the vast array of SaaS applications from vendors around the world, each of which could transform how a company operates, enabling its leaders to create new models and services. The edge world of low latency, high-bandwidth connectivity delivers access to new streaming services – from consumer-facing multi-player real-time gaming to live video and sensor-data analysis for security, safety and predictive maintenance.
Respected analysts all agree on the scale of the overall edge opportunity. Research by MarketsandMarkets forecasts that the global edge computing market will grow by 19 per cent annually from $36.5bn currently to $87.3bn in 2026 – while Gartner has famously predicted 75 per cent of data will be processed at the edge of the cloud, rather than in centralised locations by 2025.
Fear of edge architecture and how to overcome it
Yet many CEOs may hesitate to steer their organisations towards the edge out of fear or lack of understanding. They may fear it is all hype or is too costly or complex for their organisation at a time when top-level IT talent is hard to come by.
Whilst these concerns are relevant, honing your business strategy for the edge can better support the broader growth of the organisation, improve performance in many areas and drive real-time innovation forward. The reliability and efficiency of edge computing can contribute greatly to accelerating digital transformation and successfully implementing new technological ecosystems. This in turn will translate to reaching new markets and attracting and retaining clients. At a time when IT skills shortages are overstretching departments, embracing the edge can offer the antidote to meet the rising client expectations, all whilst managing costs better and ensuring profitability.
For most SMEs and enterprise-level businesses, highly-connected edge infrastructure platforms already provide what they need, comprising a network of data centres in a spread of strategic locations with low latency connections to diverse connectivity-providers and the main cloud hubs. These edge infrastructure platforms are part of the next generation of cloud with the capacity to expand as data volumes increase and processing requirements change.
By using a next-generation cloud platform, organisations also gain access to an ecosystem of partnerships that offers choice and provides access to specialists in different areas including connectivity.
Many business leaders contemplating edge computing may have concerns about how it will affect their existing cloud use, which is why connectivity with the public cloud is important. Almost all companies will still need to use the computing and storage capabilities of the major cloud companies such as AWS, Azure, Google and so on. It is not necessary to process every piece of data at the edge, and organisations will carry on using proprietary applications specific to certain clouds. So the connectivity has to be flexible, with the ability to switch cloud connections. It should also be resilient, with fast-fibre connections between edge data centres and full route diversity so that an event in one part of the country does not bring the whole network down.
Next-generation edge platforms and cloud sprawl
Because businesses increasingly use a hybrid architecture -a mixture of public clouds and private or on-premises environments, CEOs may hear their IT leaders murmur that edge computing will only add to the management complexities. IT chiefs have a point. In the absence of effective tools, hybrid architectures are already proving difficult to optimise as they expand in response to specific demands or new opportunities. IT departments frequently lose sight of where their workloads are and costs spiral out of control because of complicated charging structures. In the Thales 2021 Data Threat Report, for example, only 24 per cent of organisations responding said they had complete knowledge of where their data was stored.
It is no accident, therefore, that edge providers have tackled these problems head-on. Edge infrastructure companies now provide next-generation cloud management tools that encompass all environments, so that from a single pane of glass, IT departments can see every workload they have, including all their edge instances. They can actively manage everything to ensure cost and performance optimisation. All workloads are where they should be and IT staff can easily integrate new workloads and types of application.
Security is another consideration that arises when distributed computing environments such as edge data centres are under consideration. Again, a technology has emerged to deal with these challenges in the shape of SD-WAN. This optimises network traffic flows but also monitors it for anything unwelcome, also automating many important tasks such as device configuration and patching. New security SASE security policies and techniques, allied to zero-trust technologies also vastly reduce the chances of significant cyber-crime.
The edge is the future
The development of edge infrastructure platforms means every organisation can adopt edge computing without the CEO fearing they are stepping off into the unknown. Performance will take off, and spiralling cloud costs come to an end. The business will future-proof itself, rapidly acquiring a new agility and flexibility, more control of its IT environments and access to some the most far-reaching advances in technology. The result will be greater efficiency, incredible innovation and expanding profitability.