3 Reasons for Investing in a Trade Show Display Booth
Trade shows are an important part of any business's marketing strategy.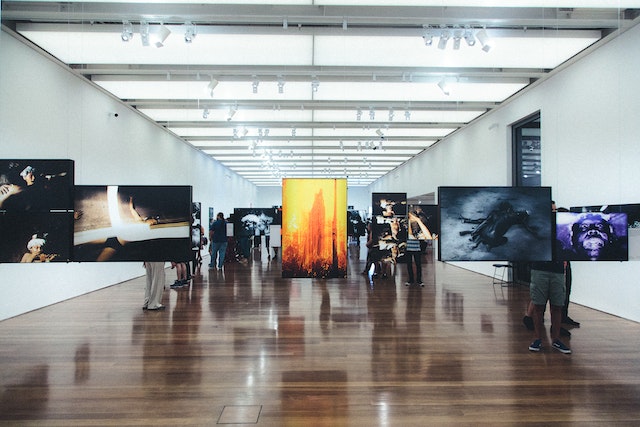 They allow you to connect with potential clients, get your name out there, and expand the reach of your brand.
In the aftermath of the pandemic that has had a devastating effect worldwide, there were reasonable doubts in the minds of small businesses and marketers about the viability of trade shows.
Data from the Center for Exhibition Industry Research (CEIR) show cancellation rates among US business-to-business exhibitions improved from 98% in the second half of 2020 (given the nature of the pandemic situation) to only 19% in the third quarter of 2021.
Here are three reasons why we think every business should consider adding display booths to their next trade show budget:
1 – Easy Way to Stand Out
Display booths are a great way to stand out from the competition. When you're competing with other vendors at a trade show, it can be difficult to capture attention and attract potential customers. 
One of the best ways to do this is by investing in a display booth that showcases your product or service in an eye-catching way, which will help you stand out among other vendors offering similar products or services.
Display booths also allow attendees to interact with your brand in person while they're at the trade show, increasing engagement opportunities and making it easier for attendees to remember who you are when compared with simply handing out business cards or brochures.
2 – You Can Customize Them as per Your Requirements
Display booths are an excellent way to convey your product proposition and create an engaging experience for your audience. They can be customized however you want, from the size of the booth to the materials used in its construction. 
You can choose from a wide range of materials, including wood, plastic, and fabric. If you need something more durable or waterproof than those materials provided on their own (like if you're selling food at an outdoor event), it's not hard to find companies that specialize in designing custom display booths made out of metal frames. You can explore various trade show booth display builders to find one that best suits your needs.
Once you've decided on what kind of booth will work best for your needs (e.g., size or shape), it's time to think about how many people will be using it at once, or whether there will be multiple users altogether. 
This means thinking about how much space each person needs inside their particular model. Some models come with dividers between sections which allow users privacy while still giving them access points through other parts of their unit where they'll interact directly with customers outside their designated areas within this structure. 
In addition to being able to customize both outside appearances as well interior design elements inside your booth space, you also have plenty of room left over inside adjacent container space outside these units.
You can easily add additional lighting effects like lights shining down onto product displays or even holographic projections above top surfaces again depending upon your needs.
3 – Booths Are Affordable and Durable
You should invest in a display booth at your next trade show because they're affordable and durable.
Display booths are an investment, but their cost is generally a fraction of what you would have to pay for an equivalent amount of floor space. They're also durable and reusable. Even if you don't get the same booth for your next trade show (or even if you do), it'll work just as well as it did the first time around.
 This means that when you buy a display booth, you won't have to worry about anything except getting people inside—it's not like they'll fall apart while people are standing in them! You can also set up and tear down display booths easily, with no need for help from anyone else or any heavy lifting involved on your part.
Conclusion
Your trade show display can be a critical factor for effectively generating leads and maximizing your ROI. According to this article, trade show display costs vary from very affordable for small businesses trying to reach relevant customers to quite expensive for larger and more premium products. 
Pop-up displays start from $200, with prices rising to $5,000 for larger, more advanced displays. The panel displays are priced from $500- $5,000. Tabletop displays are more cost-efficient, ranging from $50 to $2,000, depending on size and complexity.
Whether you're looking to get your brand out there or just want to be noticed by new customers, display booths are a great way to do it. They're affordable and durable, so they can last for years without costing too much money. 
And most importantly, they're easy on the eyes! We hope that these reasons will convince you that investing in a trade show display booth is one of the best things an entrepreneur can do when starting up their company.