Oh Amsterdam! It's so easy to instantly fall in love with its iconic canals, Dutch Baroque buildings and open-minded atmosphere. Convenient to get to, compact enough to explore by foot (or on a bike) and rich in history, this vibrant city offers its visitors a wealth of attractions including stately museums filled with masterpieces by Van Gogh, Rembrandt and Vermeer, cathedrals, a thriving restaurant scene and countless bars packed into its snug streets. Those who want to experience the Dutch Capital in style should look no further than staying at the Conservatorium Hotel in the cultural heart of the city – the Museum Square District. Housed in an architectural masterpiece, which blends heritage with modern design, the Conservatorium has repeatedly been awarded the most luxurious hotel not just in Amsterdam, but in all of The Netherlands. With its chic and spacious rooms, two restaurants, a glitzy bar, a lounge, a 1000 sq m spa and the Van Gogh Museum, Concertgebouw, Rijksmuseum and Vondelpark literally steps from the entrance, the hotel actually does have it all.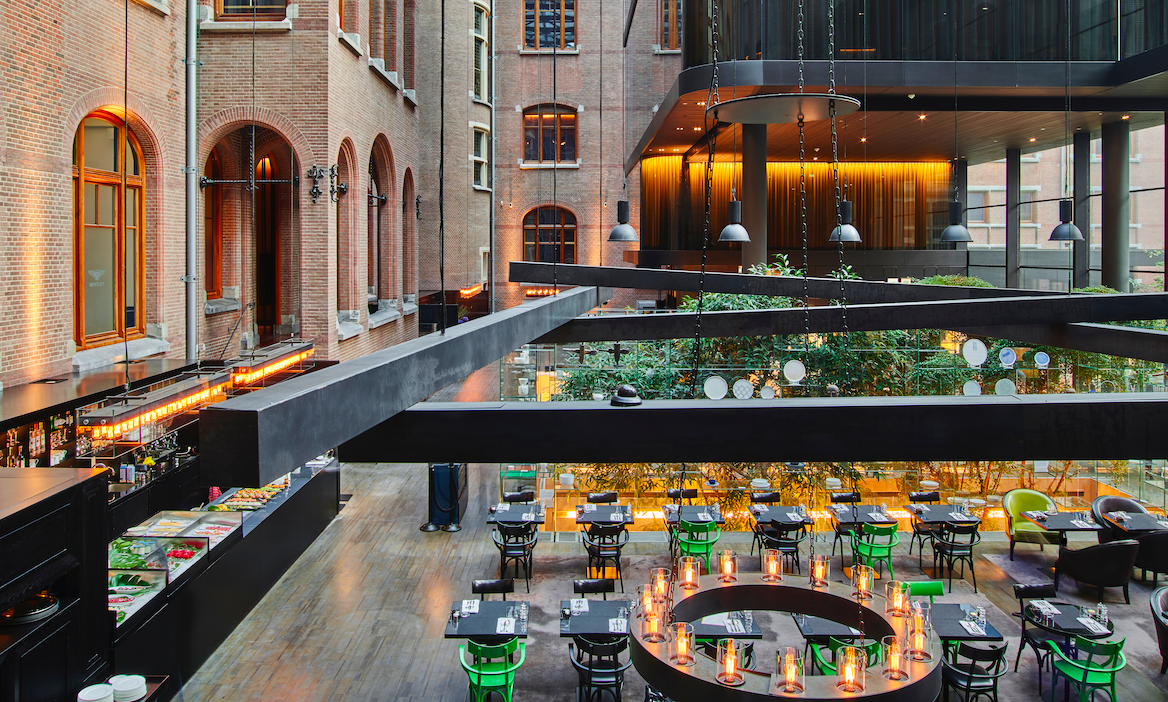 The Conservatorium is housed in a jaw-droppingly beautiful building designed by Dutch architect Daniel Knuttel at the end of the 19th century. The building was originally built as the Rijkspostspaar Bank but later became home of the Sweelinck Conservatorium, which is where the hotel takes its name from. After purchasing the building in 2008, The Set Collection tasked award-winning Milan-based designer and architect Piero Lissoni to honour its history while turning it into one of Amsterdam's most sleek luxury hotels. And he's managed to achieve exactly that. Blending contemporary chic with accent vintage pieces, the Conservatorium's interiors are all about refined luxe.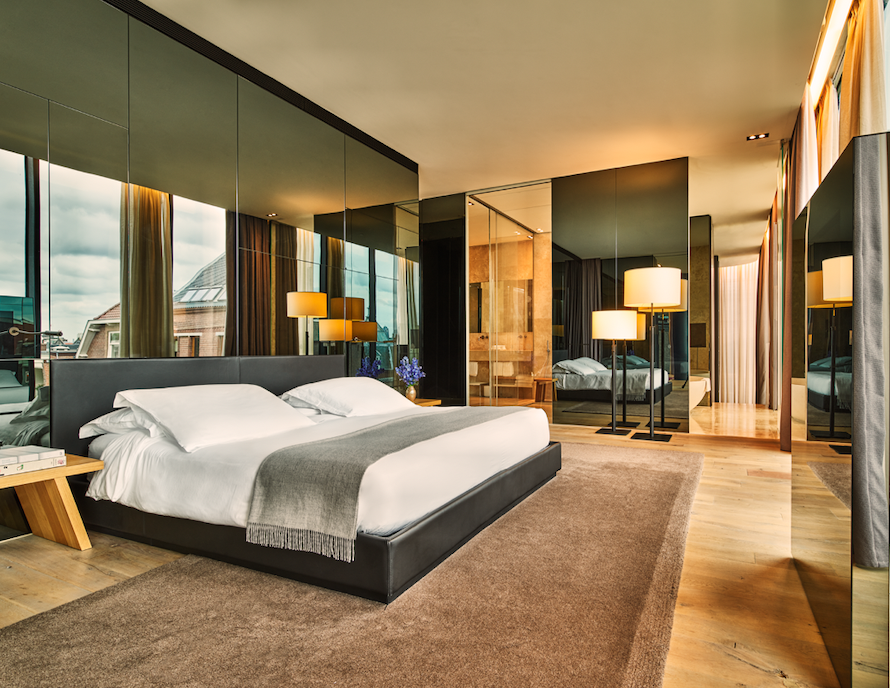 The Penthouse Suite is the jewel in the Conservatorium's crown. 170 square meters, floor-to-ceiling windows overlooking the neo-Gothic buildings of the hotel's courtyard and a super spacious bathroom reminiscent of a spa – you'll struggle to find a better and more comfortable suite in all of Amsterdam. Its bright living and dining room can be used to host private dinners thanks to the personalised pantry support available. Guests staying at the Penthouse Suite will also find a super-size 80-inch monitor screen in the dining room, as well as an iPad and HD800 Sennheiser headphones.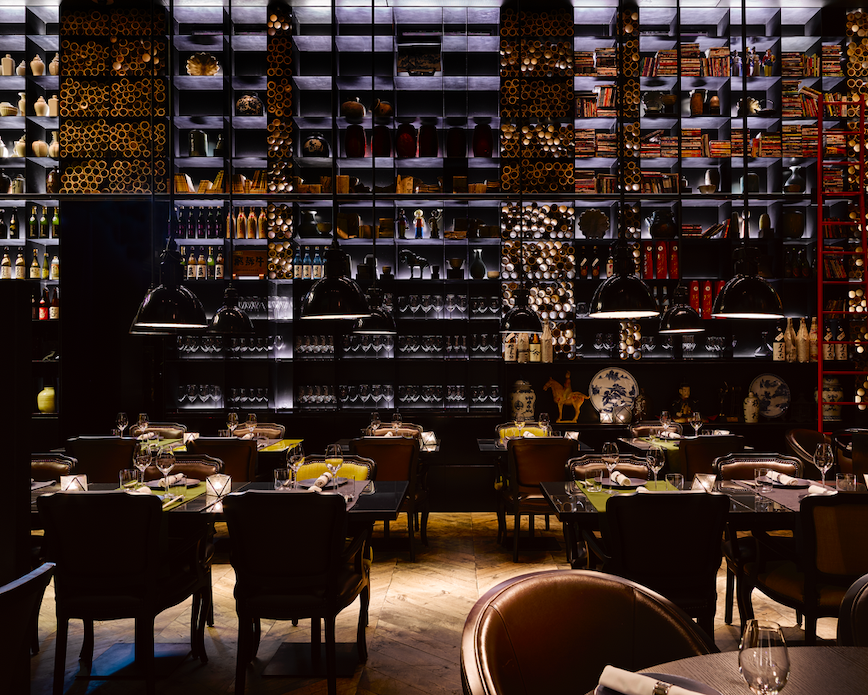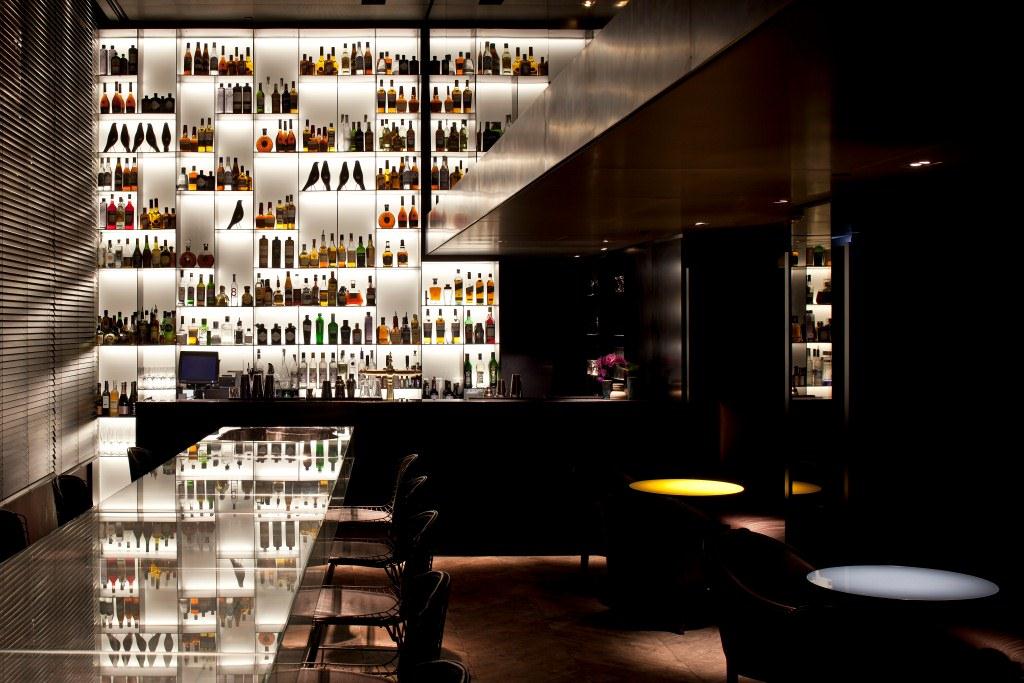 Dinner at award-winning Taiko Restaurant followed by drinks at Taiko Bar is an absolute must not just for guests staying at the Conservatorium. Headed by Chef Schilo van Coevorden, the restaurant serves scrumptious Asian-inspired food and innovative cocktails in a refined but cosy setting.
And if all of this hasn't convinced you to book your stay at the Conservatorium immediately, wait until you hear about Akasha Holistic Wellbeing. A concept that extends beyond the traditional meaning of a 'spa', Akasha is the epitome of tranquillity in the middle of bustling Amsterdam. Offering 1000 square metres of luxury complete with an 18m x 5m swimming pool, a hot tub, a private Hammam and an intimate Watsu pool, Akasha is a place where you could easily lose hours. For those who like to break a sweat, Akasha also boasts a large state-of-the-art gym with LifeFitness equipment, personal entertainment centres with 19" touch screens and iPad docks, complemented by a LED ceiling of changing lights.
For more information and to book your stay, visit https://www.conservatoriumhotel.com/