7 Employee Recruitment Strategies for Successful Hiring
Recruiting and hiring the right team of employees is key to meeting organizational goals, staying competitive in the market, and creating the best possible customer experiences.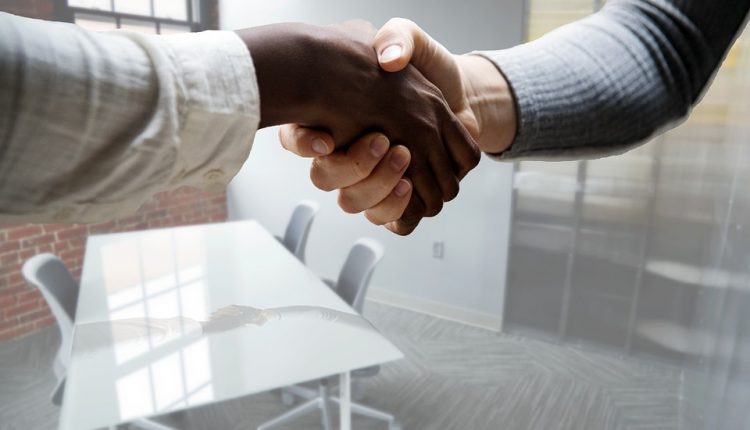 Bringing in new hires is not always easy; it can be expensive, time-consuming, and rife with potential pitfalls. Learning about different tools and tactics for sourcing top candidates and assessing positive workplace culture fit can increase your chances of finding and retaining high-quality talent that will stick around for the long haul.
1 – Define Your Ideal Candidate
Before you even start looking for candidates, you need to know who you're looking for. This involves defining your ideal candidate thoroughly and clearly, a task that can often be challenging but is well worth the effort in the long run. 
First, you should consider the skills and qualities that are most important to your company. For example, if you are doing an engineering executive search and looking for someone with strong leadership skills, focus on identifying candidates who have demonstrated leadership ability in one or more areas such as project management or mentoring others in the engineering field. Then, consider areas such as education level, work experience, and personality type.
2 – Utilize Social Media
Social media is a powerful tool that can be used for all sorts of things, including recruiting top talent. Use LinkedIn to post job ads and reach out to potential candidates. You can also use Twitter and Facebook to share job postings and connect with candidates.
3 – Develop an Employee Referral Program
If your employees are happy with their jobs, they're likely to refer people they know who would also be a good fit for the company. Offer incentives for employees who refer candidates who end up getting hired, and you'll soon have a steady stream of high-quality candidates coming your way.
4 – Get Involved in the Community
Attend job fairs, host workshops, or give presentations at local schools or colleges. This will not only help you find talented individuals, but it will also help raise awareness about your company and what it has to offer.
5 – Use Recruitment Agencies
If you're struggling to find the right engineering candidates on your own, then consider working with a recruitment agency or engineering executive search firm. They'll have access to a larger pool of potential candidates and can help screen applicants so that you only interview the most qualified individuals. Just make sure to do your research and choose a reputable agency that specializes in recruiting for your industry.
6 – Write Compelling Job Ads
Make sure your ad is clear, concise, and free of any typos or grammatical errors. Most importantly, though, make sure it's compelling enough to catch the eye of qualified candidates. Include information about what makes your company unique and what kinds of benefits or perks come with the job. 
7 – Conduct Thorough Interviews
Once you start receiving applications, it's time to start setting up interviews. However, don't just go through the motions, conduct thorough interviews that get to the heart of who each candidate is and whether or not they would be a good fit for the job. Ask behavior-based questions that assess each candidate's skills and experiences, as well as their ability to work well under pressure or handle difficult situations. 
Don't forget to give each candidate a chance to ask their questions. Doing this, not only will you get a better sense of who each candidate is as an individual, but you'll also be able to gauge how interested they are in working for your company specifically. The more engaged they are during the interview process, the more likely they are to accept an offer if one is extended.
Succeeding in the recruitment process takes more than just matching a candidate's skills and experience with the job description. To be successful, recruiters need to understand what motivates top candidates and create an environment where they will want to stay for the long term. Key factors that play a role in reducing employee turnover include offering competitive salaries, providing regular opportunities for professional development, and fostering a positive workplace culture.