6 Ways to Enjoy a Worry-Free Luxurious Vacation
Some businesses like to offer their employees an opportunity to attend a work vacation, or as a business owner, you might need to go on a working vacation.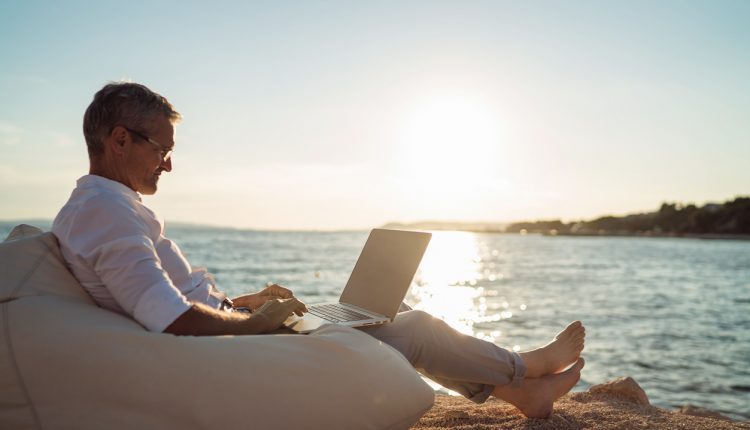 A work vacation is essentially a trip that is paid for by the company and all you have to do is make yourself available during the trip to meet the requirements that your employer is asking of you, such as answering emails or maybe attending a couple of meetings. Many of these work vacations happen to take place at luxurious spots! We have gathered all of the information you need so that you may enjoy a worry-free luxurious vacation.
Be Prepared for Unexpected Travel Delays
Travel delays happen and there isn't much that can be done to avoid them. What we can do, though, is be prepared and well-informed about what we can do if we encounter travel delays during our trip. While there is nothing we can do to speed up a plane that is delaying our trip, we are entitled to EU flight delay compensation. This means that, depending on why the flight is delayed, airlines are responsible for reimbursing you for delayed flights. Inform yourself of what you need to do if you find yourself in this situation.  
Be Proactive and Avoid Checking a Bag
Another thing that is out of our control is an airline losing our baggage. Take back control of your luggage and avoid checking it in the first place. Be informed about the items that you can bring in a carry-on bag so that you avoid delays at the airport. Additionally, you can find out what items will be provided for you at your destination, such as shampoos and lotions, so that you know what is necessary to bring with you in your carry-on bag. 
Plan to Do Outdoor Activities
Enjoying time outdoors is beneficial to your mental health. Anything from a walk or a hike that connects us with nature can have tremendous benefits on our well-being. Some of those benefits include improved attention, better stress, and an overall better mood. Finding an outdoor activity to do during your luxurious vacation is sure to help you have a worry-free mindset. 
Plan a Spa
A spa is a luxury that not everyone can partake in. If you have the opportunity to do so, book yourself a spa to take advantage of its benefits. For example, a spa may help relieve stress that is brought on by work or other life events. Additionally, a spa may help improve your sleep and reduce your headaches or any other pain you may have. Include a spa in your vacation to improve your relaxation mode.
Give Yourself a Set Amount of Hours to Work Per Day
By giving yourself a set amount of hours to work per day, you won't feel like you are overworking yourself. Instead, you allow yourself to gain control of your days while on vacation by setting hours that work best for you. Respect your time and be mindful of the hours that you are working. Try to stick to the desired amount of hours and give yourself enough time to also enjoy yourself. After all, it is a vacation! 
Rest and Get Refreshed
The most important thing to remember is to get rest and get refreshed. Sometimes individuals forget that they are on vacation and instead overdo themselves and the activities they participate in. Respect yourself and get some rest when your body needs it. This will allow you to return to work a more refreshed person and you will have a better mindset upon your return.
Final Thoughts
Enjoying a work vacation is beneficial to both you and your employer, or as a business owner as well! The employer gains an employee who is now refreshed and ready to continue working hard, or you gain a relaxed, yet productive vacation. Follow these suggestions and you will be sure to have a worry-free vacation.