6 Must-Reads for International Leadership Week
International Leadership Week 2022 (7-11 November) is an unmissable event which will be full of high-profile speakers and thought-provoking discussions, championing great leadership around the world. This year, the event centres around three topics: Social Mobility, Well-being and Future Readiness. To commemorate this key week, we have gathered six outstanding books on leadership that will inspire, challenge and motivate leaders to make bold decisions that will positively shape businesses and people worldwide.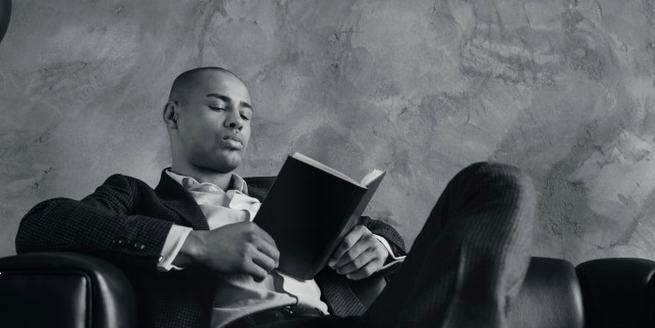 Best read for: Overcoming Adversity
Leader Awakened
Samreen McGregor
£12.99/$17.95, Rethink Press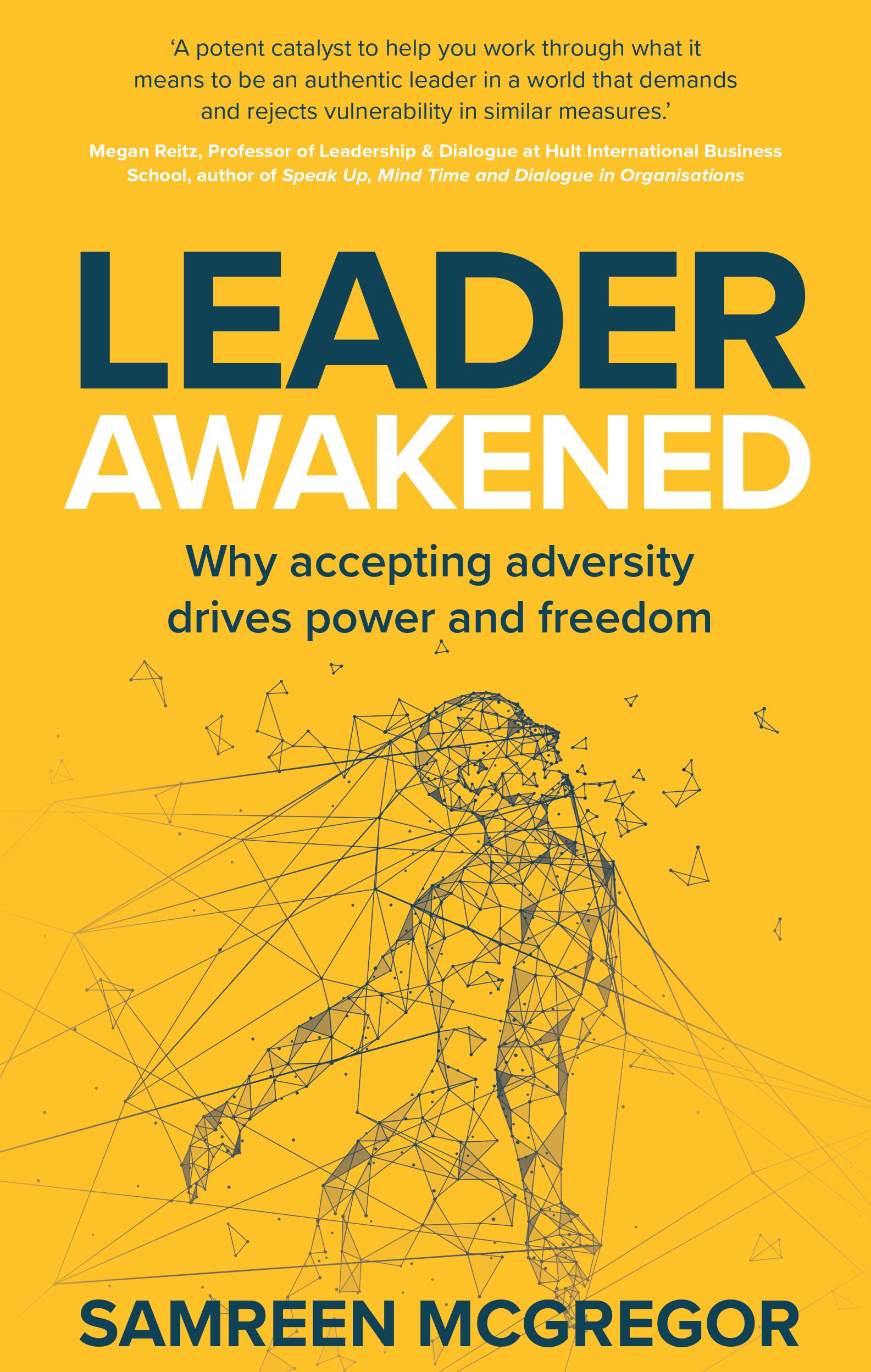 The world we live in today presents unavoidable and at times unprecedented challenges and adversities. The hidden impact of these events can often have a damaging impact on leaders, both as individuals and on their ability to lead effectively. Samreen McGregor believes adversity is a key formative experience for any leader; to become remarkable at what they do, they must learn to accept, embrace and work with the hidden effects of trauma and adversity.
In her new book Leader Awakened, Samreen explains how leaders can use their experiences as a powerful catalyst for change and as a point for learning, empowerment, agency and improved well-being. The book provides a thought-provoking blend of practical examples and theoretical observations alongside Samreen's personal experiences of trauma following her son's cancer diagnosis and a lifetime of grappling with questions of identity and belonging.
Drawing on Samreen's 25 years of experience as an executive leadership coach and advisor, Leader Awakened is the ideal read for anyone wanting to form, reshape or lead a team, or to examine their own personal performance and behaviour patterns as a leader.
The book explores how a leader's understanding of their own life story can impact their thoughts, behaviour and values and empower them to accept and embrace the trauma or difficulties they have experienced.
Best read for: New Founders
The Founder's Survival Guide
Rachel Turner
£14.99/$19.99, Rethink Press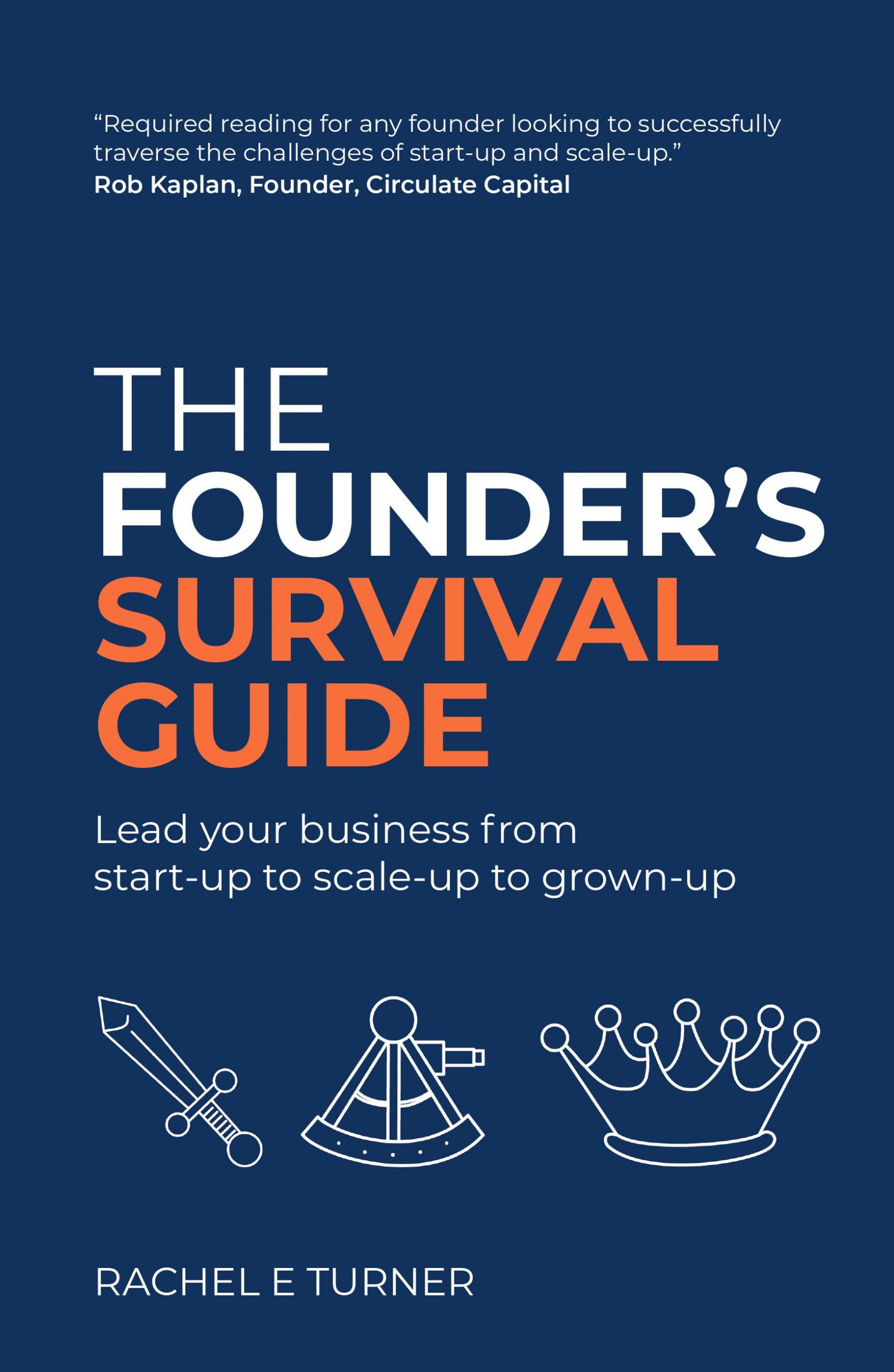 Rachel Turner is co-founder of VC Talent Lab which offers founder and scale-up coaching to ambitious founders in venture-capital-backed environments. Rachel believes that if founders do not scale their leadership as they grow their company, they are unlikely to survive.
With her ground-breaking book The Founder's Survival Guide, Rachel reveals how leaders can shift from 'brave warrior', to 'considered architect', to 'wise monarch' as their business grows, all by adapting their leadership style. It addresses some of the most common challenges scale-up founders face and provides an extensive toolbox to help founders manage their team, their energy and their mind.
With a passion to help new founders navigate an often isolating, overwhelming and stressful path, Rachel is able to draw on her 20+ years of experience as a transformative leadership advisor to start-up and scale-up businesses.
Described by Rachel as 'a love letter to founders', The Founder's Survival Guide aims to help readers understand what their business, people and stakeholders require from them at different stages of growth and adapt their leadership style accordingly. It also reveals how to avoid the self-sabotaging ego defences that can hold back even the most inspiring founder.
Best read for: Pay Transparency
A Case of the Mondays
Rameez Kaleem
£12.99/$15.99, Rethink Press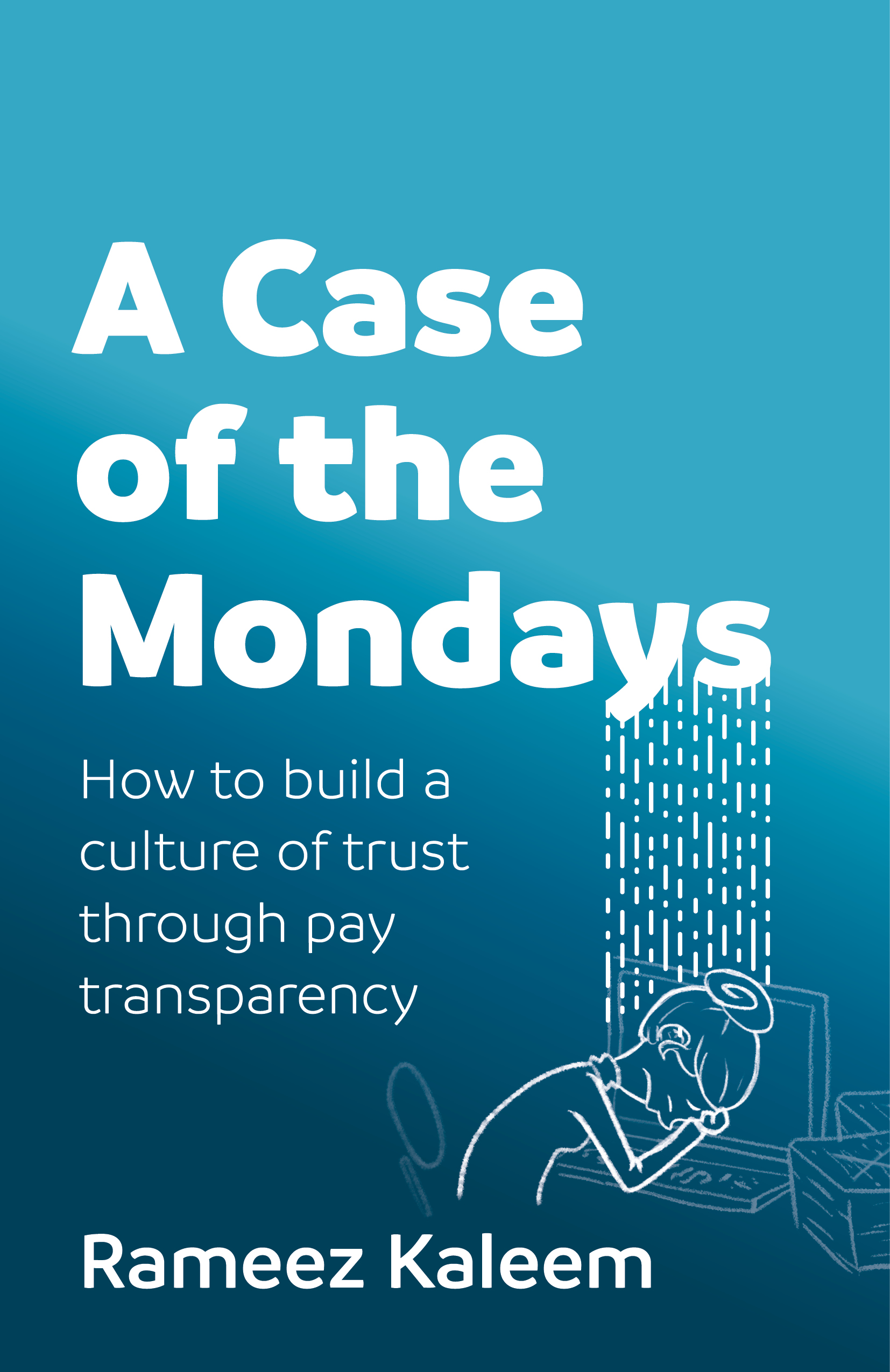 Recognising that the pay transparency journey is different for each organisation, dependent on the starting position and the culture already in place, Rameez Kaleem's new book A Case of the Mondays is an eye-opener for employees and a blueprint for leaders.
Rameez says that often, the term 'pay transparency' is misunderstood as simply the act of publishing salaries, but its importance runs much deeper. Pay transparency in action gives essential context about how pay decisions are made. Most people are not concerned about others' wages, only that their employer is explicit about how and why their policies are fair.
As the founder and managing director of 3R Strategy, an independent, specialist pay and reward consultancy, Rameez draws on his in-depth experience working with various organisations to help them develop a widespread culture of pay transparency, creating a must-read book for leaders and HR teams.
A Case of the Mondays offers step-by-step instructions which can be used to build a culture of trust, collaboration and productivity through pay. Rameez shows that achieving pay transparency is a gradual process, requiring careful consideration and clear communication, but that overall, it's simple – to build trust, all you need to do is tell the truth.
Best read for: Building a Brand
Nailed It!
Jeanette Sklivanou
£13.99/$16.99, Rethink Press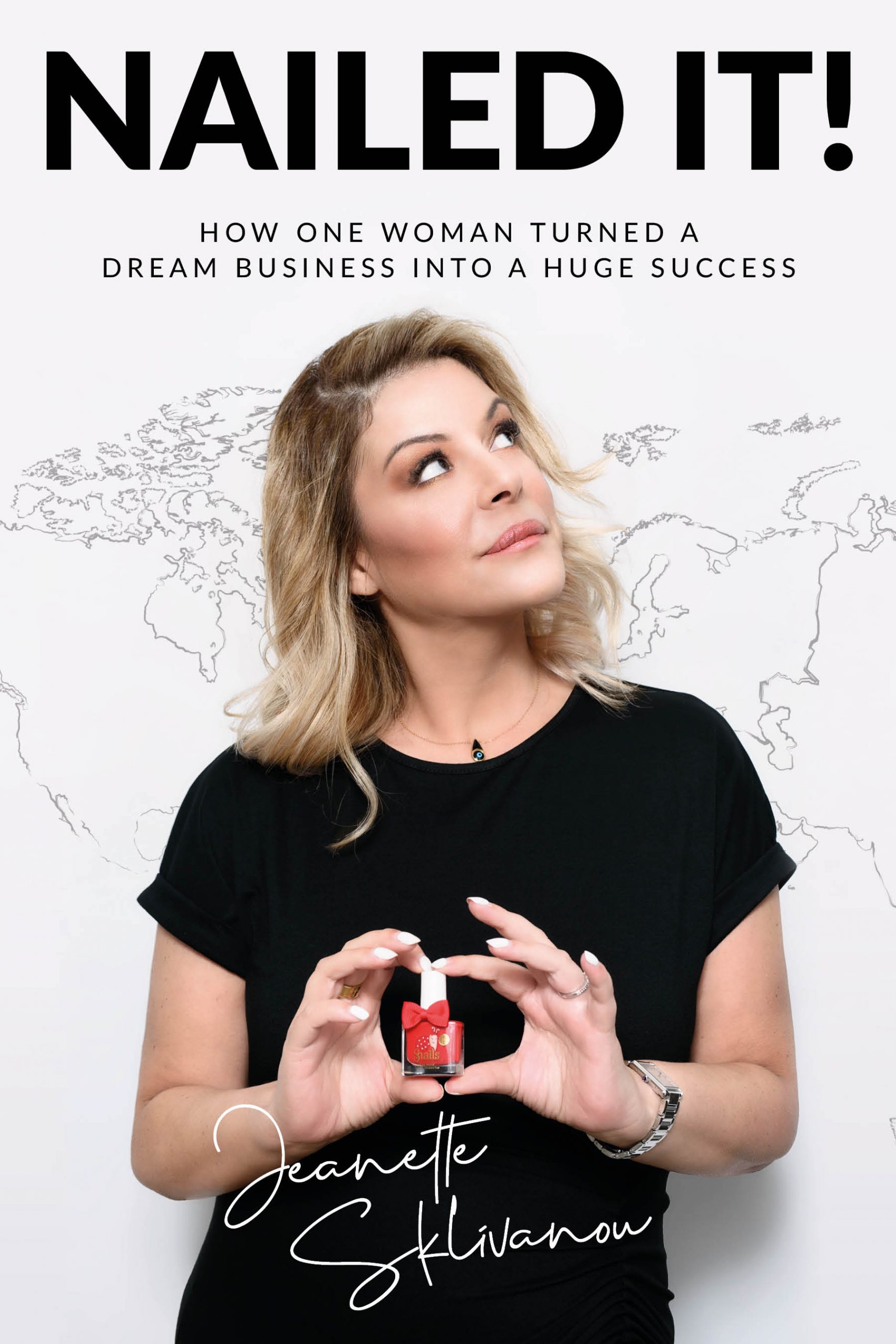 Building a brand from scratch today can be equally intimidating and rewarding, but sometimes it's difficult to know where to start. Instead of succumbing to imposter syndrome or fear of failure, successful entrepreneur Jeanette Sklivanou believes any woman has the power to become an entrepreneur if she wants to.
Jeanette's book Nailed It!, explores everything entrepreneurs need to know when it comes to starting a business; from how to think of a good idea, how to develop it, how to keep going when times get tough and finally, how to succeed.
With a desire to empower budding entrepreneurs to overcome adversity and remain focused against all odds, Jeanette is able to draw on her ten years of experience building her nail varnish brand 'Snails' (Safe 'N' Beautiful) into a global success.
Finding a unique selling point and developing a successful brand is a challenge. Written to help those that have a vision but are unsure where to begin, Nailed It! provides a unique mix of supportive messages and practical tips, encouraging leaders to never stop believing in themselves and their ideas, whilst equipping them with her award-winning business secrets.
Best read for: Motivation
Intrinsic
Sharath Jeevan
$14.99, Octopus Publishing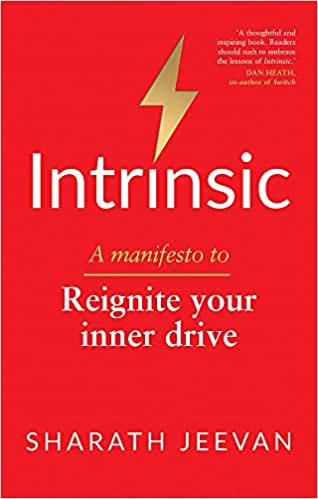 We are currently experiencing a motivational crisis. Many people feel weary and apathetic towards the companies that they work for. Sharath Jeevan says the 'winner takes all' narratives and rigid definitions of success that permeate mainstream thinking have caused people to lose sight of their purpose. Recent events, from the pandemic to the cost-of-living crisis, have accelerated this trend and shown that traditional forms of leadership are no longer working.
With his solution-focused book Intrinsic, Sharath explores how we can reignite our inner drive and find greater meaning in work and relationships.
The population has become confused about what truly matters in life and the world we are living in, conditioned into thinking about human nature and motivation through an entirely economic lens. Drawing on real-life examples, psychology, economics and motivation thinking, Sharath argues that extrinsic motivators such as incentives, bonuses and financial rewards may be getting people where they want to be, but are not making anybody truly happy or fulfilled.
For Sharath, intrinsic motivation, in comparison, is about going on a journey because it is enjoyable and rewarding in its own right; regardless of the end result. The insights shared in Intrinsic are invaluable to emerging and established leaders. The book demonstrates how to create an engaged team who feel a keen sense of purpose in their work, are contributing to something 'bigger' and are nurtured to reach their individual potential.
Best read for: Career Development
Passion to Lead
Juilo Bruno
£12.99/$15.99, Panoma Press
A self-professed 'global citizen', Julio Bruno is a CEO, board director, investor and author. His new book Passion to Lead challenges and encourages leaders to set their sights once again on their dream careers, casting aside doubts and focusing on forging their own path in life.
Julio recognises that there will never be a one-size fits all approach to career success, nor making it as an effective and remarkable leader. Instead, in his book Julio inspires the reader's own passion and energy, imparting invaluable tips without dictating what they should mean for each individual.
Written specifically with the modern-day leader in mind, Passion to Lead is an incisive look into Julio's journey from outsider to becoming a global CEO. Balancing practical tips and advice with autobiographical elements from Julio's own story, it is the perfect mix of informative and inspirational, equipping readers with a range of insights to take their own careers in the direction they want.
The book highlights the true role of a CEO, the responsibility the position entails and qualities a capable business leader must possess. From start to finish, it's a masterclass in discovering and pushing yourself to your greatest potential.